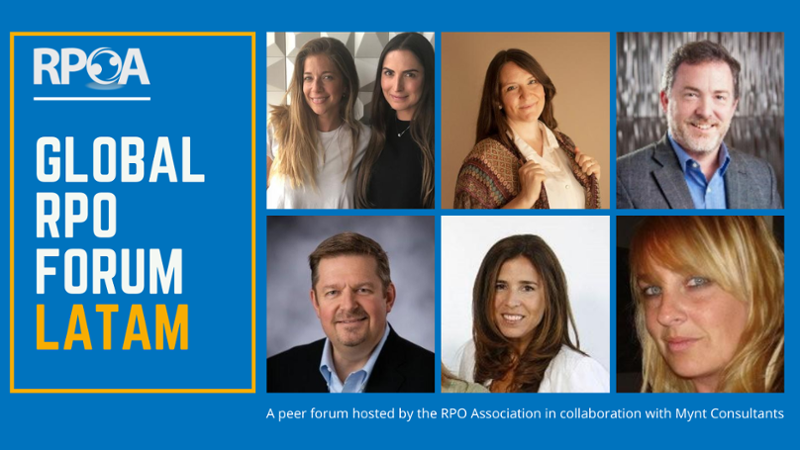 The challenge to attract and engage high-quality talent is especially acute in Latin America (LATAM). Cultural differences, disparate legal systems, and shifting politics play a significant role in recruiting and hiring practices. These challenges have been magnified by the COVID-19 pandemic, which has had a substantial impact on the region.
In June, the Recruitment Process Outsourcing Association (RPOA) launched a new initiative for global RPO leaders who operate in LATAM. The forum's designed to bring RPO peers together and provide them a platform to connect and share experiences and perspectives on current talent issues.
We recently hosted the group's first virtual event; a panel made up of experienced LATAM RPO leaders. Topics ranged from how hiring has changed during the pandemic to how organizations deal with inter-country issues. The exclusive forum was moderated by Cynthia Cohen, an RPO veteran and Founder & Managing Director at Mynt Consultants.