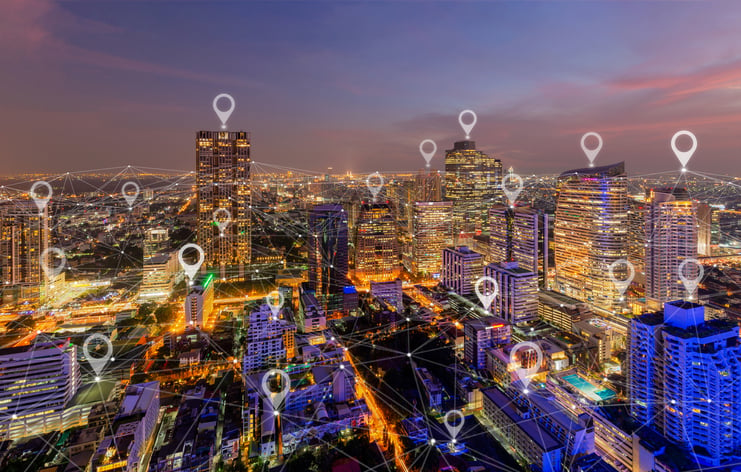 Recruitment Process Outsourcing (RPO) has been expanding into new geographical regions globally including Asian-Pacific (APAC). This growth is mainly driven by requirements of global clients, who are perpetually looking for ground-breaking solutions to be competitive.
---
Let's take a look at a few data points. A 2016 Big Market Research (BMR) report suggested the RPO market in Asia Pacific was estimated to grow to 16.24% by 2019. While a 2018 Technavio research predicted that the RPO market in APAC to register a CAGR of more than 21% by 2022 (competitive to the U.S. projection of 21.13% according to Marketwatch).
In terms of the general APAC economy, in 2019 the World Economic Forum reported that "In 2020 Asia's GDP will overtake the GDP of the rest of the world combined. By 2030, the region is expected to contribute roughly 60% of global growth. Asia-Pacific will also be responsible for the overwhelming majority (90%) of the 2.4 billion new members of the middle class entering the global economy."
In order to provide a more comprehensive view of the state of RPO in the APAC region, the RPOA presents here firsthand insights from RPO industry leaders who are intimately involved in the region.
A glance at APAC Regional Economic Conditions
According to the International Monetary Fund (May 2018), "The economic outlook for Asia and the Pacific remains strong, and the region continues to be the most dynamic of the global economy."
In a more localized view, a few nations in the region show very favorable economic conditions:
Vietnam and Myanmar. Boston Consulting Group (December 2013) reported: "One of the little-known facts about these two nations is that their consumers are among the most optimistic in the world. Consumer research shows that more than 90 percent of consumers in both countries expect to live better than their parents and expect their children to live better than themselves."
Thailand. CNBC (November 2019) reported: "Southeast Asian countries are committed to signing a mega Asia Pacific trade pact in 2020 that would form a major trading bloc covering a third of the world's gross domestic product."
Taiwan. Robert Walters (December 2019) reported: "High demand for talent in the technology and software industry in Taiwan, especially when candidates with niche skill sets are in short supply."
From these references, we can see a compelling overview of how these active regions are becoming more and more suitable to compete with broader markets. Research and analysis are providing vital clues as well as boundary conditions for potential RPO models of the future.
RPO enters the APAC market
With the increased awareness, the adoption of global RPO services is on the rise. Companies are starting to see the attractive benefits of RPO, some of which are:
Flexible and agile customization by addressing the client's pain points.
Creative solutions that meet or exceed customer's requirements.
Consolidation of recruitment activity in offshore delivery centers located in low-cost markets.
An outside expert perspective on technology and strategy.
Dezan Shira & Associates says it best, "Asia is attractive to many professional service providers because of the region's dynamic emerging economies."
Beyond this, the diverse array of talent and the innovative use of technology have helped the RPO industry improve its productivity and develop other sectors. The use of technology improves data accuracy, and with recruiting algorithms, RPO recruitment models can now provide the most real-time benefits of engagement services using digital infrastructure from the APAC region.
The following is a focus on the alluring trifecta of Australia, Japan, and the Philippines, where much of the core business and attention of RPO is currently directed.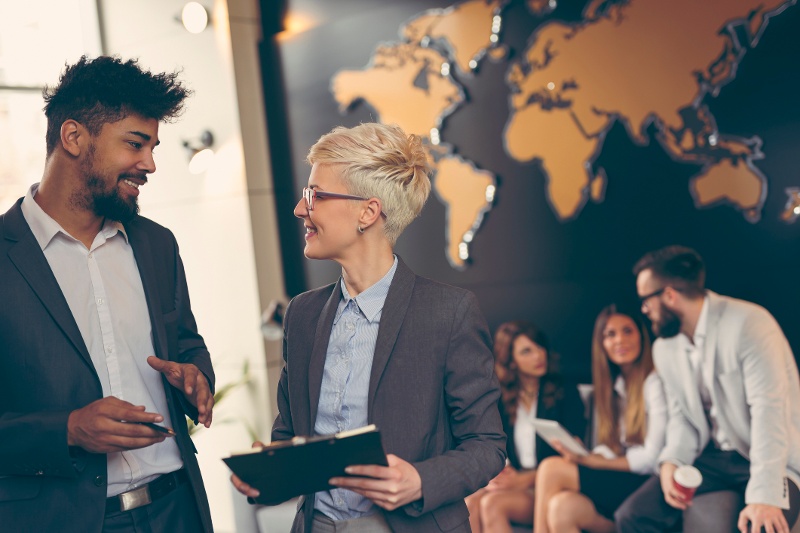 Insights from APAC Industry Experts
Global RPO is growing, and we feel the need to share insightful thoughts from innovative and creative leaders within the mid-sized markets.
Our first acumen come from the land of the rising sun, Japan. We spoke with Samuel Nishizawa of en Power, which is the RPO brand within en World Japan K.K., a subsidiary of en Japan. They are the largest provider of job boards and HR technology in Japan. Nishizawa believes RPO will be the fastest growing recruitment solution in his native country in the coming years.
According to Nishizawa, "The inbound talent attraction strategies are utilized more within global RPO providers that are just sales offices in Japan. Consideration of this approach is first within most global RPO programs, rather than outward talent attraction strategy due to Japan being a very candidate-driven market and the most challenging country to recruit talent within."
Nishizawa continues, "However, this has not been the case with the RPO market in Japan. Most RPO providers lacked insight, knowledge, or investment to build a localized RPO solution explicitly catered to Japan's unique market. Unfortunately, it has led to RPO being more associated with staffing rather than pure RPO."
Nishizawa further elaborates, "The formation of en Power was with the sole mission of enabling the success of clients with hiring issues or challenges in Japan. Via a localized Japan driven solution, backed up by the largest provider of Job boards, H.R. Technology, as well as the largest recruitment agency in Japan."
Down under in Australia, Zain Wadee of Harrier Talent Solutions has developed a unique approach with service offerings. In one case, for example, they designed, built, structured, and implemented an internal RPO strategy for a client but were "hands-off" by not operating the solution or talent acquisition functions. An exciting take on RPO customization by one of the solutions leaders in APAC.
Wadee tells us, "Harrier will provide dedicated consulting hours to the program evolution framework and closely monitor it. RPO solves many challenges and will need to consider implementing lighter models for faster deployment. Arrangements need to become more flexible. With more mid-sized companies seeing the value in RPO, providers need to become more agile as well as flexible."
In the middle of the two countries above lies the Philippines and Jimmy Roa with Sysgen RPO. Roa reminds us, "The Philippines is fast becoming a center of delivery for many Fortune companies. The landscape of opportunity for RPO providers is increasing."
In a recent on-shore engagement with a Japanese firm, Sysgen RPO facilitated the hiring of fifty software engineers in a span of five months. Roa says, "It was a daunting task that was accomplished by a recruitment plan that was "SMART!"
"By educating decision-makers on the benefits of RPO, the essence of high volume recruitment lies in an intelligently crafted recruitment plan. An RPO based plan on the current needs of a firm looks at the cost savings that derive from efficient recruiting. A task for experienced RPO providers," Roa emphasizes.
Closing Remarks
Does the recent Coronavirus outbreak introduce a roadblock to RPO's advancement in the APAC region? No doubt the Coronavirus has an immediate economical impact on the region, yet we still need to learn its long-term effect on hiring. "There's the spread of infectious disease, then there's the spread of panic," says Professor Amira Roess, an expert on global health and epidemiology at George Mason University (Business Insider, Jan 31, 2020).
For RPO, technological innovations in the APAC region can help employers navigate current talent market conditions and source quality talent even amid a challenging skills shortage. Utilizing RPO partners can improve the efforts of your recruitment team by providing an outside expert perspective on recruiting technology, strategy, and best practices.