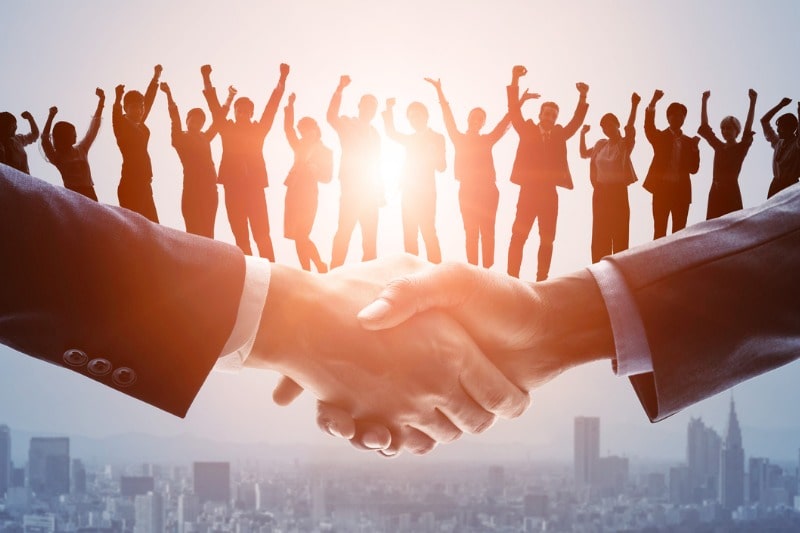 An economic recovery is on the horizon. However, new talent challenges will emerge from the recovery, says Sailesh Hota, Practice Director at Everest Group. Different analysts have different predictions of when the recovery will start. The Everest Group expects the economic recovery to start in the second quarter of next year. However, RPO expert analyst Kim Davis shared that it may take 12-18 months before all industries experience improvement. Therefore, talent and RPO leaders should prepare now for the future of talent acquisition to ensure they have a hiring and talent management strategy that will overcome the talent challenges an economic recovery will bring.
During our 2023 Global RPO Expert panel, Lokesh Goyal and Sailesh Hota, Practice Directors with Everest Group and leading RPO analysts, discussed Everest Group's recent research findings on the current state of the global RPO market, the challenges businesses face with hiring, emerging trends, and how talent and RPO leaders can prepare for the future of talent acquisition.
Over the past few weeks, we published a blog post on each topic our RPO expert panelists discussed. Our last post of this series focuses on the talent challenges companies must prepare for once the economic recovery starts. Hota said that talent leaders and innovators must ensure their hiring and talent management systems have the following three key attributes to overcome these upcoming talent challenges and have RPO success.
Integrated processes

Talent development

Information
Integrated Processes
Despite the large number of organizations and RPO service providers using talent acquisition technologies and processes, "integration is still a major roadblock to the effectiveness and efficacy of many of these technologies and processes," Hota said. The research, he said, shows that very few talent acquisition programs can integrate. These findings call on companies to ensure their technologies and programs are talking to each other.
Integration of all talent acquisition processes is always essential, but with the new talent challenges on the horizon, having all your processes working in sync is more critical than ever. Hota points out that ensuring the integration of processes will allow companies to have effective TA programs in place when talent challenges hit. As a result, during talent challenges, enterprises with integrated processes will gain an aggregated view of essential data, a superior recruiter, and candidate experience, which will help maintain a strong employer brand. He explained that to assist with integration challenges, RPO service providers are forming partnerships with businesses to integrate the technology better and understand the ever-evolving workforce and talent acquisition processes.
Talent Development
Hota explained that talent acquisition in the future will operate in terms of skills –and not job roles. So, companies will need to focus on acquiring and developing talent simultaneously. The digital disruption of generative AI has caused the talent landscape to change rapidly. He pointed out that this disruption will cause jobs to continue disappearing but will create new roles and a need for new skill sets. Therefore, he points out that organizations must bridge any potential skills gap within their internal workforce. To bridge this potential skills gap, Hota said companies should make plans to help workers learn new things to fill any gaps within their current skills. He acknowledged that implementing such programs is easier said than done, but acquiring and developing talent simultaneously will be critical to the success of any company in the coming years.
Joe Marino, Chief Operating Officer at Hueman People Solutions, shares valuable insights on how to make the process of hiring new talent more efficient.
Data Driven
All talent leaders, Hota said, will need to ensure that their hiring and talent management decisions are based on robust analytics and the most current data possible. All talent leaders' intent should be to create a sustainable strategy that makes a pipeline of skills for their organizations. He emphasized that a long-term strategy is only complete with a solid database, helping companies build a robust hiring and talent management strategy. To help companies build robust hiring and talent management systems, Everest Group research shows that RPO providers are developing tech-based solutions to cover the whole range of talent acquisition processes, including analytics, technology platforms, process improvement tools, and point solutions.
To recap, the state of the global RPO market is uncertain. There are differing outlooks on when recovery will start, yet talent leaders and innovators should adapt their TA programs now to navigate upcoming talent challenges. Integrated processes can help organizations gain an aggregated view of data, have superior recruiter and candidate experience, and have a strong employer brand. Companies should also focus on skills rather than job roles when recruiting and look for ways to develop internal workforce skills. The RPO experts also encourage talent leaders to invest time in collecting solid data points required for building a robust hiring strategy.
We encourage you to watch our 2023 State of Global RPO Market Webinar for insights into how to succeed in the future of talent acquisition.
2023 Global RPO Expert panel blog series:
RPO Experts Remain Positive About Global RPO Market's Future
2023 Insights on The Top Challenges RPO Buyers Want Solved
RPO Experts Share Insights on Emerging Themes in Global RPO