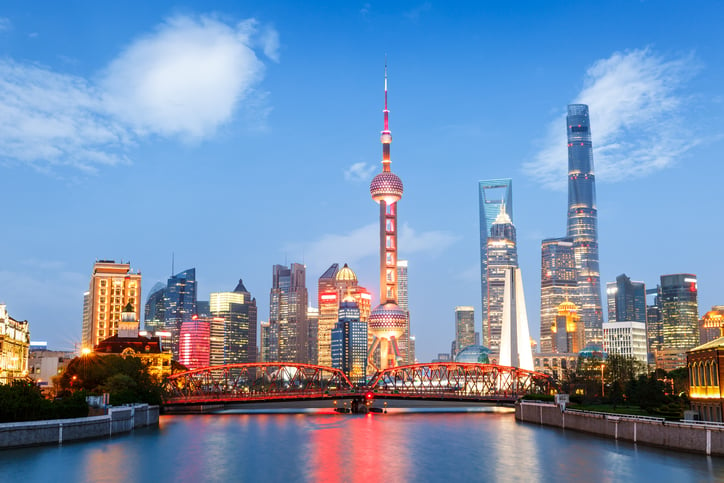 No one has a crystal ball to look at how business and the economy would look like during and post the coronavirus pandemic. However, we can look to China to learn from their recent experiences.
According to Michael Distefano, Korn Ferry's president for the Asia Pacific region, "if Asia is a harbinger for how the virus will play out in Europe, North America, and elsewhere, leaders should prepare for a roller-coaster recovery." He explained that [the recovery] "is not turning out to be a V in Asia but more a U or even a roller-coaster W shape."
"China's progress against coronavirus used draconian tactics not likely to be deployed in the West", reports WSJ. Yet, we can still look at their business experience and find some learning lessons we can apply.
Maria Kotova, Head of UK & Ireland Business Development & Advisory with China-based company Dezan Shira & Associates, shared the following first-hand insights on the current work conditions in their business offices.
International travel has been completely disrupted
International travel has been suspended for now. I had my last 3-week trip to the UK in mid-to-end of January. My next trip, pre-scheduled for June, is likely to be canceled as all countries are closing their borders to stop the spread of the virus. Wherever you go now, you are likely to be quarantined for 14 days (even on return to China). International travel has been very cumbersome. For the near future, we moved operations from traditional channels to digital ones.
Recap of the situation and impact on business offices
We [people and businesses in China] began facing the coronavirus situation in January 2020.
Earlier in February, our China offices were closed for one week, but since then they all have remained open. At the same time, a significant undertaking by our HR team was to keep track of the current health situation of all staff. Each employee has a rolling scorecard with applied "colors" based on their health/symptoms, contact with affected areas, travel locations, family travels, etc. We then followed different procedures depending on each individual's circumstance.
By using our laptops and our integrated IT networks and tools, all teams were also able to work remotely and be fully functional throughout this time.
Industry brief: The talent industry response to COVID-19
Asia business offices re-opened in mid-March with major operational adjustments
All of Dazen Shira's Asia offices are currently open with a few major adjustments to work operations as described below.
New work-from-home policies
Because schools are still closed, for employees with children, one parent is allowed to work from home.
A rotation system for staff attendance was implemented based on office size, work type and individual physical conditions. This system lasted for two weeks.
Internally, to help with offices' return to operations, the below additional steps were applied across all our China, Vietnam, and Hong Kong offices--and remain in effect for the time being.
These may seem to be extreme steps, but are either recommended or enforced by the local government. These practices also give our staff the much needed peace of mind they need during these uncertain times.
New office policies and best practices
Our offices started implementing the following practices:
Mandate a compulsory infrared thermometer scan to check temperature for all staff, vendors, and clients coming to the office in a dedicated room at the entrance.
Provide disposable masks and portable disinfectant to all staff.
Clean of office facilities by professional vendors on a daily basis.
Provide hand sanitizer and hand gel at the reception area, pantry area.
Disinfect all printers and water dispenser buttons every day with alcohol disinfectants.
To reduce physical contact in the office when clocking in, we implemented a mobile-based Attendance App/System. It helps clock staff in based on GPS to eliminate physically pressing/swiping attendance machines for safety considerations. Some clients are following suit.
As mentioned, our laptops and integrated IT networks and tools helped our teams work remotely and be fully functional throughout this time. We have been helping clients do the same.
New staff policies

All our staff have to implement the following practices:

Clear office rules about wearing masks at the office, keep windows open for ventilation (where possible), meetings, etc.
Keep a proper distance when eating and avoid talking to each other during lunch.
Work from home until no infection is confirmed in the following situations:

If you catch a cold or have the symptoms of fever or/and cough;
If you are in X zones or neighboring places and face to the travel restriction as announced by the local government;
If you have personal contact with friends or relatives traveling from certain cities.
Externally, since the beginning of the outbreak, we have communicated on a daily basis with our clients and partners with updates about the situation. We have shared regulations and best practices as well as timely updates on government regulations and deadlines/extensions as they came forth.
Recommended: Aberdeen's Zach Chertok shares his reaction to the coronavirus
Dezan Shira is a China-based global firm providing advisory services to businesses entering global markets and a strategic partner of the Recruitment Process Outsourcing Association. Find free business resources on their website at: https://www.dezshira.com/