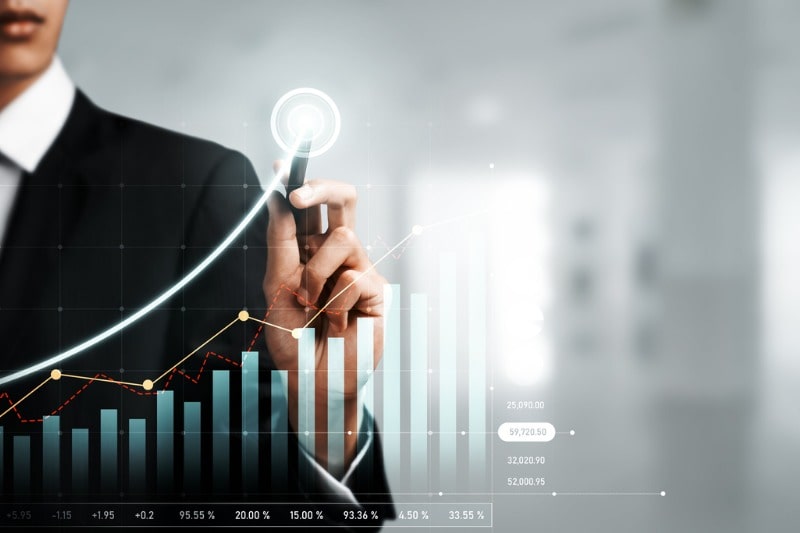 Global RPO experts share their optimism about the future of the global RPO market despite its estimated muted growth for 2023.
During our 2023 Global RPO Expert panel discussion, Lokesh Goyal and Sailesh Hota, Practice Directors with Everest Group and leading RPO experts, discussed Everest Group's recent research findings on the global recruitment process outsourcing (RPO) market. They expressed optimism for the market's future.
The discussion explored the current state of the global RPO market, described challenges businesses face that impact their hiring of talent and purchasing of outsourced recruiting solutions, highlighted the emerging trends in the outsourced recruitment market, and shared what business and RPO leaders need to focus on for successful talent acquisition and management in preparation for the future recovery of this robust industry.
Over the next four weeks, we will publish a summary for each discussion segment. This first summary will focus on the current state of the global RPO market and why these experts are optimistic about the future of the global RPO market.
Optimistic For Mid-to-Long-Term Gains
The mid-to-long-term outlook for the global RPO market is positive. For their PEAK Matrix® 2023 research, the Everest Group analyzed 45 RPO providers across broader RPO engagements. Their data shows that the Global RPO market will only grow by 3 percent this year and projects the North American RPO market to stay flat or decline by 2.5 percent in 2023. However, they anticipate a Compounded Annual Growth Rate (CAGR) of 13 to 15 percent by 2027.
Goyal noted that slow decision-making has impacted the Eurozone. The North American market has experienced stagnation or a slight decline because of inflation and slow decision-making. Towards the end of 2024, the North American market is expected to recover. The highest demand for RPO comes from manufacturing, technology, and telecom, with new significant interest from the pharmaceutical and life sciences industries.
Strategic priorities for the market, he said, consist of employer branding, investments in new-gen technologies like AI and ML, and consulting and advisory services. The larger RPOs also have a potential advantage in data analytics.
Lokesh Goyal gives an overview of the Global RPO Market.
Building RPO Partnerships During the Lull
From their collective experiences, RPO experts Joe Marino and Kim Davis strongly believe that RPO will remain relatively healthy even if the economy moves from a lull to a recession.
Davis, a serial entrepreneur who started his RPO business during the 2008 recession, said in a recent interview with the RPOA that if there is an economic recession in 2023, it will be mild because of the enormous demand and the talent shortage. He did point out that some RPO providers will feel the pain while others will not.
Recommended Reading: Kim Davis Gives Valuable Advice for RPO Leaders to Survive a Recession
As Chief Operating Officer at Hueman People Solutions, Marino's experience and insights support the claim that RPO will remain healthy in a down economy. During the panel discussion, he said RPO providers are getting exposure and forming new partnerships. He noted that these partnerships might take longer to formalize and start small, but consistent activities remain. He highlighted opportunities for organizations to downsize their HR teams, where RPO businesses could flex up without having a headcount tied to the organization.
Marino shared that Hueman's RPO business grew by over 50 percent from 2021 to 2022 but expects only single-digit growth from 2022 to 2023. He pointed out that his company has large partnerships and many recruiters deployed for partner organizations, allowing them to withstand decreases in job openings. He has noticed a recent uptick in business and said that Everest Group's current data makes sense in terms of a temporary lull before an expected improvement.
Joe Marino describes his experience in the current global RPO market.
In conclusion, the Everest Group's research findings show delayed decision-making and inflation slowing growth in 2023. However, it also indicates the mid-to-long-term outlook for the global and North America RPO markets remains positive. Kim Davis and Joe Marino agree that there is still an enormous need for RPO services, regardless of the current state of the economy. Marino's experience indicates that partnerships are forming despite clients' delayed decision-making. Some partnerships may take longer to develop and will likely start on a smaller scale. Additionally, the downsizing of HR teams in 2023 creates an opportunity for RPO businesses to flex up without having a headcount tied to their organization.
We encourage you to watch the 2023 State of Global RPO Market webinar to understand the global RPO market and its opportunities. With this up-to-date knowledge, you can prepare your organization to navigate these times of change and set up your recruiting for future success.