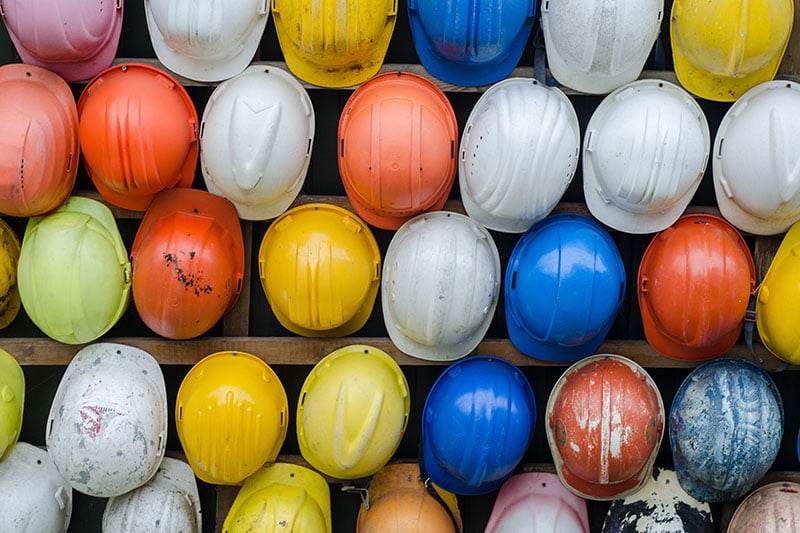 The vast region of Europe, the Middle East, and Africa, also known as EMEA, is incredibly diverse and complex. EMEA covers three continents, over one hundred countries, and two hundred languages.
For organizations hiring in this region, this complexity requires keeping up with talent expectations, policy and law, market-specific practices, corporate governance codes, language, culture, customs, and more. Recruitment process outsourcing providers can be the best partner to navigate these challenges and bring top talent to the organization.
Economic Overview for EMEA
The European Union (EU) has one of the strongest economies in the world, despite recent disruption due to the impact of the coronavirus pandemic.
As of March 2020, the EU contributed 22 trillion to the world economy, or 16.3%, of world GDP. It places the EU ahead of the US and behind China, which ranked first for the fourth year in a row with 25.3 trillion in world contributions.
In April, Forbes showed IMF predictions in the Middle East region with a GDP decline set to be 3.3%, some 5.9 percentage points lower than forecasts by the IMF in its previous outlook in January.
Reuters reported that The IMF said the GDP was projected to fall sharply in South Africa, the continent's most advanced economy. The country's GDP is expected to contract 5.8% in 2020, from the growth of 0.2% in 2019.
As we have seen during the recent pandemic, business conditions can change in a significant way, and fast. This should bring new awareness with developing contingencies such as contract length options or adopting flexibility to alter scope or expectations.
Distinct Hiring Challenges in The European Union
Many EU organizations have discovered and adopted RPO solutions. Pre-pandemic growth in the region showed a realization of the benefits. As per a 2017 report by The Everest Group, traditionally, however, the UK has "dominated" the RPO market. They are accounting for 59% of the market compared to the other countries in EMEA.
Yet, more opportunities have seemed to open up for other markets and organizations in the region. With current regulation changes in response to the long-running BREXIT agreement, hiring in the UK has its challenges.
IR35 legislation was established to ensure that contractors pay the same Tax and National Insurance contributions as an equivalent employee. Due to COVID-19, legislations are currently postponed to alleviate the pressure on businesses and contractors during the downturn of the economy.
Lea McAliden, Global Client Services Director of RANDSTAD UK, provides her view. "It's far too early to say what impact this [IR35 postponement] will have on hiring over the next 12 months. However, it will mean businesses will be able to fill short-term skills gaps with contingent workers immediately."
McAliden added, "This will certainly help to ease the pressure on companies in the sectors seeing higher-than-normal demand at the moment because of the coronavirus outbreak. CHROs in healthcare, pharmaceutical, logistics, and retail will no doubt, welcome the move as they continue to experience unprecedented demand."
Regional Knowledge is Critical for Hiring in EMEA
Randstad partners with organizations all over the world to provide consultation and subject matter expertise. "Within the UK, we are educating our clients across the globe. Experienced contingent workers coming into the UK talent pools/market are excellent for leveraging existing talent and upskilling clients' current workforce."
In addition to worker legislation, RPOs provide significant value-add to their clients. Before the coronavirus, McAliden observed a growing trend of clients "wanting more tech-enabled solutions."
Technology allows organizations to deal with many challenges. "They [clients] needed to address internal mobility, skill shortages, and enhanced candidate and hiring manager experience driven by transparent data and informed analytics." Technology consulting is a common added-benefit in most RPO partnerships.
According to Craig Sweeney, Global Senior Vice President of WilsonHCG in the UK, "The coronavirus pandemic has led to a huge surge in demand for cybersecurity skills as the number of people working remotely and via the cloud continues to soar."
Sweeney expects, "the demand for cybersecurity professionals will continue to rise. Companies in the healthcare industry, including pharmaceuticals and biotech, will see an increased demand. Many companies in this sector have fast-tracked internet-driven services and products following the outbreak."
With the rise of telemedicine, the demand for cybersecurity talent has picked up. "Patients have turned to online platforms when seeking medical advice, and many companies in this sector have prioritized their digital projects as a result," Sweeney said. "It means cybersecurity efforts will take center stage to ensure health records and sensitive information is protected from hackers."
In Switzerland, Jan Jacob, the RXO Global Product Owner of Pontoon, pointed out the variance of key economic indicators of talent available in the EU.
Pontoon takes an approach of understanding that "different roles require different strategies." As Jacob explains, "Pontoon deploys a multi-channel sourcing strategy to ensure that we attract the best talent in the market while remaining diverse and inclusive."
The three-headed strategy approach Pontoon implements consist of:
Targeted - Pontoon takes a marketing approach to recruitment. Talent behaviors are leveraged to identify, message, and build awareness of the client's brand.
Speed - Pontoon talent is the inventory engaged in their Digital Talent Rivers (DTR) Strategy. "Rivers" is the metaphor describing ability racing past us, not waiting in a static pool. To capture this talent, Pontoon engages with "Digital" speed and quality.
eXperience - Pontoon focuses on delivering experiences that better engage tomorrow's candidates and hiring managers. They use facts and data to measure, improve, and attract the right talent.
Furthermore, Pontoon takes on the opportunity of meeting local needs where they are by adapting to the local market. If talent chooses to engage by WhatsApp, for example, Pontoon adapts to this regional preference in interactions.
Unique Hiring Challenges in the Middle East
In Dubai, Tim Taylor, with Parisma Talent, shares valuable insights about this unique region. There, the RPO market is a bit less mature. The time to secure a deal takes longer, and the process is equally challenging.
With an emerging market fueled by mega real estate and construction projects, labor is in high demand. "Historically, Recruitment Outsourcing has always been part of the 'manpower supply chain' driven by Dubai's needs for large volumes of construction workers, whereas RPO for Professional hiring is still relatively new to the region," Taylor commented.
Parisma's unique advantage is that in addition to RPO, it provides recruitment consulting and recruitment training. The majority of major employers in the region have in-house Recruitment teams, so they wanted to develop a range of services for these clients too, to broaden their appeal.
Developing new solutions unique to employers by providing sourcing and administration support on a remote basis is a new concept in the Middle East and Africa. It adds exceptional value, especially since direct hiring (vs. referrals) is unfamiliar in the region.
"When looking at the local culture [of Dubai], trust comes above all else. Emiratis value long-term relationships, and because these take time to develop, companies shouldn't expect to be able to set up in this region and make a quick buck – you need to be in it for the long haul," says Taylor.
The RPO Ceiling is Still High in EMEA
From navigating independent regional policies to cultural and language diversity and providing outside knowledge, RPO is a robust solution to many employers in the region.
Tim Taylor has observed an increase in "outsourcing in tech start-ups, which need to scale rapidly." Disruption always creates chaos, but it also creates enormous opportunities. Recruiting needs will undoubtedly adapt in new ways.
The oscillating needs of employers for technology advancements, informed outside perspectives, and remote work will be within reach with an RPO partner.
RPOs and their clients are using this time [of the pandemic] to do some "soul searching" and reinvent their image and global brand. "RPO is flexible and adaptable on an international level," says Lea McAliden. RPO buyers in EMEA, just in any other region, are always looking for new ways to improve their recruitment processes.
As employers partner with local and global RPOs in the EMEA region, RPOs will undoubtedly improve the acceptance and use of technology to interpret complex industry problems with sophisticated data analysis.
One of the few positive outcomes from COVID-19 is transitioning more work to online systems and working remotely. As many RPOs have been ahead with virtual recruitment practices such as screening and interviewing, RPOs can help their clients with this transition. Some changes are likely to stick with employers past the pandemic.
Keep in mind that the RPO industry was already projected for significant growth. The World Employment Confederation showed a 16% growth rate for RPO from 2016 to 2017, almost €3 billion ($3.2 billion) globally. Even when we are on the other side of the crisis, demand should still be high for RPO services.
Furthermore, RPO partners provide a better understanding of the necessary roles to be filled and the markets that need them. Thus, RPOs will still be at the forefront of understanding the client-specific needs of the diverse EMEA region.
To stay informed on this topic and the state of RPO in other regions, we invite you to subscribe to this blog by filling out the form on this page. You'll receive notifications of new content in your inbox.