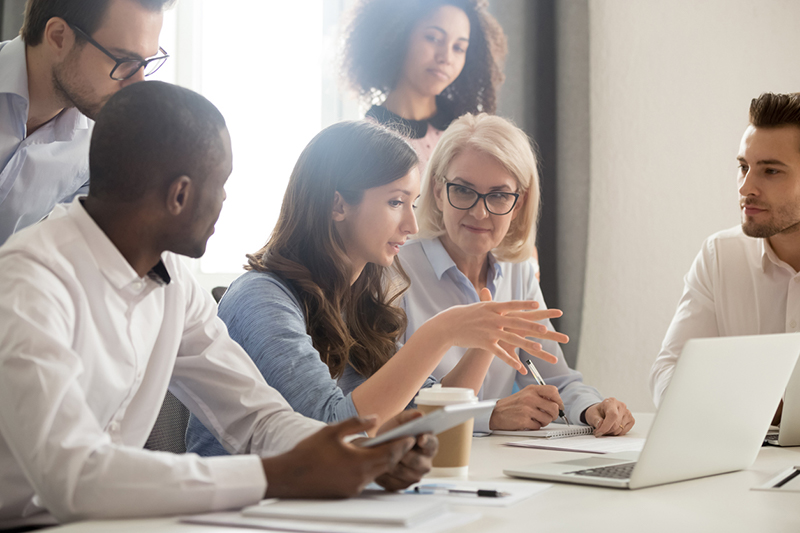 Recruitment Process Outsourcing (RPO) is a holistic solution that has proven to be beneficial to organizations across all industries. The growth of the RPO market has come at a time, characterized by massive disruption with organizations shifting their focus to strategically optimize their processes. What makes RPO a strategic solution in today's talent environment? Here, RPO experts weigh in on the main reasons for adopting an RPO solution and the value RPO brings to your organization.
Informed outside perspective
According to Ryan Baca, Vice President of Denver-based RPO company About Talent, "Everyone is familiar with an agency model of some sort, but the challenge is overcoming what's known and familiar." However, RPO offers a different model to achieve high-level results, the difference being a focused effort. Baca says, "Customers have a different inclination, which is their shareholders, products, and services." With RPO's focused model, "They [RPO customers] are able to dedicate their time and resources to achieve a greater result."
The other major element of an RPO model is the service level agreement (SLA). This entails understanding the supply market and how difficult it is recruiting for certain roles. Availing that knowledge and data to customers to ultimately come to an agreement and say we can guarantee you X results.
"That result may not be a hire since the hiring decision is made by the organization and not the RPO firm," Baca explained. But "The RPO firm does everything in its power to get you the right talent at the right time and hopefully, at the most valuable point."
Recommended: 4 Things you should know about RPO partnerships
Better data analysis
Kim Pope, Chief Operating Officer with Tampa-based RPO firm WilsonHCG, says that "When you compare the first and second year of using an RPO, you can see the business impact as metrics evolve." Many times it comes back to the question of cost for hire. "This is one of the early stage measurements that is easier to measure at the front-end of the relationship since you have fewer metrics and transparency," Pope added.
In the process, you naturally shift towards the cost discussion, but in years one and two, an RPO brings in more transparency and more guidance on how you can analyze metrics. Pope explained, "When you look at productivity, turnover, and quality, they clearly tell the story, and this is when you see the true value of the RPO relationship. But this depends on the organization and how those solutions impact the business and how you tell the story."
Managed hiring costs
The main question here is, "how do we strategically manage costs to reduce risk to the organization?"
Zack Chertok, HCM Analyst with Aberdeen, notes that "If you built longer tenure in your organization, you ramp up that experience into your organization, and RPOs are key to making that happen." All of this connects with the engagement, tenure retention and RPOs are proven not just by data from Aberdeen, but from countless reports about the value proposition of RPOs to improve all these metrics above and beyond the standard recruiting and sourcing options that you might have at your disposal. Chertok says, "They [RPOs] do this across the board and a lot faster, so it's not just about value, it's also about the speed in realizing that value." These are the two arguments that will "help you sell to the COO, CFO, and CHRO." This makes it much easier to advocate for the resources that you need.
Recommended: What you are getting wrong about recruitment process outsourcing (RPO)
Improved risk-mitigation and scalability
Is there a main reason for organizations to look into RPO? According to Jennifer Kihm (JAK) with Talent Acquisition consulting firm Operant Consulting, "Businesses are dynamic and strategy turns on a dime, being able to scale up and down rapidly within a consistent and compliant process so that risk mitigation and scalability both up and down match the business strategy is quite valuable."
An internal team cannot achieve that. If there is a surge hiring, you cannot augment your team fast enough, meaning your team has to cover double the load, and this means slow hiring for everyone.
With an RPO, you have much more control, compliance and the ability of a partner to deliver what you need at the time you need it which makes it of high value.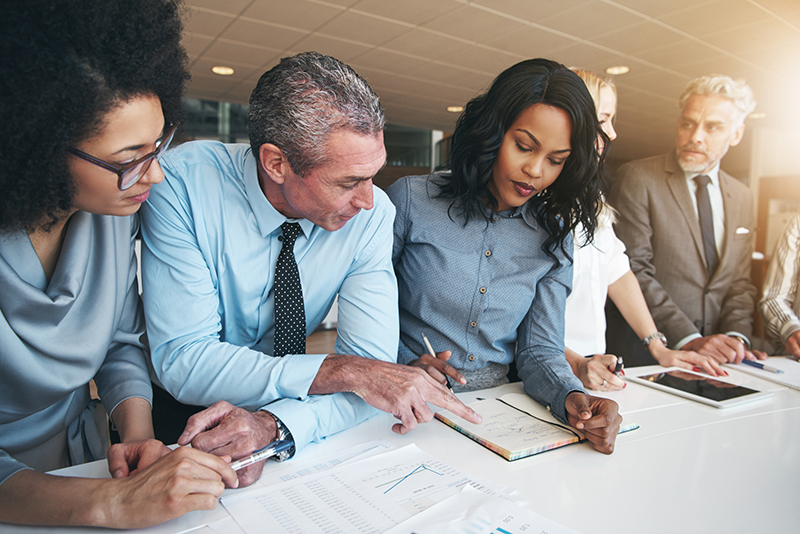 Final thoughts about looking into Recruitment Process Outsourcing
Pope notes it's a holistic solution that can be tailored to your organization's initiatives, business drivers, challenges, and the agility and flexibility of that is the highest value in itself.
But lastly, it's the consulting arm that an RPO brings to really help organizations in process optimization, technology, and technological acumen that comes from an RPO because of working in multiple systems.
Having implemented multiple ETSs and CRMs and being able to consult with clients on what works and what doesn't work and having a tech stack that is coming with partnerships. Preferred partners, pricing, and similar benefits that an RPO brings are also invaluable.
Listen to the experts discuss this topic and more in this webinar: "Getting over the 'O' in RPO and leveling the playing field of talent resources."
Additional reading: What you don't know about today's RPO solutions