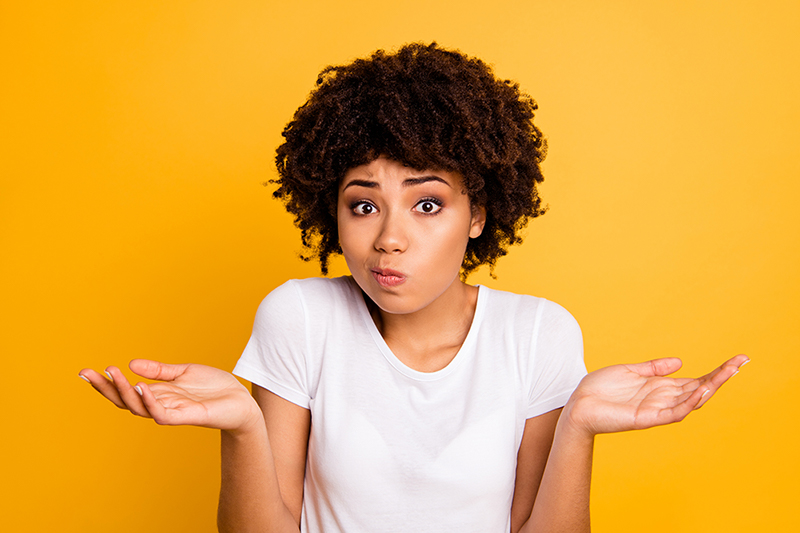 Recruitment process outsourcing (RPO) has been around for a while, yet a lot of myths and misconceptions cloud its value. For example, RPO is often confused with other staffing and recruiting solutions. One of the most significant differences is that RPO is consultive and strategic, while staffing is transactional.
To understand some of the stigma associated with RPO in the marketplace, the Recruitment Process Outsourcing Association hosted a panel discussion with top RPO and talent acquisition leaders to shed some light on the topic. This article highlights a few takeaways from their conversation.
What the bleep is recruitment process outsourcing? (download eBook)
The stigma
Ryan Baca, Vice President of About Talent, starts the discussion by defining the 'O' in RPO. He says that RPO is a derivative of business process outsourcing (BPO). It began with the management of technology projects and in particular outsourced contact centers.
When Baca first started with RPO, he "struggled with the word outsourcing because it didn't depict the kind of service we were offering." There is obviously the semantics, but the focus here is on the value of RPO, which is more of an embedded partnership with clients. While an RPO arrangement is a partnership, BPO is contractual and based on a service level agreement that is defined within the contractual elements.
3 Common Misconceptions About RPO (And What You Should Know Instead)
Getting over the stigma
According to Kim Pope, Executive Vice President of Global Client Solutions at WilsonHCG, the impression that people have of RPO has improved with education and shared success stories.
However, it is different when an organization has never used RPO before and is not familiar with this kind of service. RPO can be perceived as a threat to internal staff's livelihoods, and some of the common questions paused include: "Are we going to lose our jobs? Is this going to take away from the HR function?"
Pope explains that new clients require a lot of educating on the value RPO provides: education on how RPO makes the HR function more strategic, how it elevates HR professionals as business partners within the organization, how it brings infrastructure that offers support that was typically not there-especially when corporate functions are lacking key resources such as funding, time, technology, or just the resources to execute.
"You have to walk them through the infrastructure that an RPO provides to help them perform their roles better. Being able to tell these stories from a change agent perspective helps change their mindsets."
Most of the time, the value is not evident until implementation begins. "It starts clicking in when you are showing them all the market data, reporting, and speed to hire, which helps them embrace RPO."
A true partnership
Jenifer Kihm (JAK) Senior Leader at Operant Consulting states that RPO is a true partnership. As an organization, you have to overcome the notion that the RPO partner you are working with is a mere vendor.
Kihm explains that "an RPO partnership cannot be a vendor relationship since when you have an RPO engagement, a hiring event is done by both the hiring team and the hiring decision-maker working in collaboration to get the right fit for the organization."
Common notions such as "I am the client, and you are the vendor" or "the client is always right" do not apply in an RPO partnership. Kihm advises that "You have to collaborate as colleagues since you are working together in tandem to bring in a pure level of expertise." This includes all parts of the process, whether it's understanding the labor market, talent sourcing, screening or vetting
This allows the manager who is the other peer in the equation to do his job in determining if the candidate is the right fit for his team and if they can perform as required.
Both the RPO and the client "have to work together to understand the nature of the partnership and overcome a vendor-buyer approach." This enables both parties to work as colleagues in a team that's augmenting what the organization wants to achieve strategically. The partnership becomes a unique arrangement that allows the organization to realize the real power of working with an RPO partner.
Data proves the value of RPO
Zachary Chertok, the Principal Analyst, HCM Aberdeen, observes that there is a transformation in HR. It is not just digital, but as managers get more performance-based roles and as more data gets into their hands. What is HR doing? What is their involvement?
The data that Aberdeen has on RPO is that it is strengthening HR involvement in strategy development. They need to be strategically balancing engagement at all levels. This is from candidate to employee and with the cost issue that most organizations are facing. How do we better manage our labor costs? And how do we gain more visibility into them?
"When we take a look at data, the Best-in-Class in terms of Aberdeen's maturity framework, which is the top 20 percent of the performers in terms of KPIs, 70 percent are more likely to engage RPOs to rectify their talent placement strategy shortcomings."
RPO helps them achieve longer employee tenure and reduce their turnover. Longer tenure means that they can redeploy these employees within the organization. They get better candidates and stronger talent that applies to a wide array of skillsets needed by the organization.
Tenure also reduces the costs of short-term training requirements and the cost of turnover. RPO allows organizations to "reduce their actual investment in talent acquisition resources versus overall performance management, that today for the average RPO organization, reaches a ratio of 2:1, which is commendable when you think about it."
Chertok added that in terms of achieving a better ROI of the workforce, RPO is emerging as a strong asset.
Watch the webinar to listen to the above experts discuss this topic and related ones: It's Time to Get Over the 'O' in RPO and Level the Playing Field in Considering Talent Resources