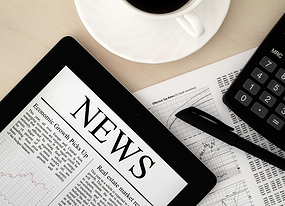 The recruitment process outsourcing (RPO) industry is constantly growing and evolving as it establishes its place in the talent acquisition world. In this week's RPOA Weekly, we examine what makes RPO engagements succeed or fail, how RPO providers achieve great results, and the current state of the RPO industry.
Analytics for Measuring RPO Success – RPOA - @RPOAssociation
RPO programs can return great rewards in talent, time and cost-savings – if they're successful. But what does RPO success look like? This article answers that question by presenting a list of the metrics that RPO and client providers can use to measure the success or failure of their RPO program. These metrics include hiring manager satisfaction, cost, days to present successful candidates and days to accept successful candidates. It also presents the results of research by the RPO company Accolo on the overall results of RPO engagements.
Infographic: RPO Industry Outlook – About Talent
Recruitment process outsoucing, or RPO, is an increasingly popular option for companies both large and small. This article gives an overview of RPO, its uses, and current trends in the RPO industry, presenting its information in both infographic and textual format. It reviews the upswing in RPO usage by industry, and suggests four reasons for the increase in RPO engagements, including the candidate-driven labor market, a growing concern about skill gaps, an increased focus on employer branding, and the convergence of recruitment, technology and social media in how companies contact, connect with and communicate with talent.
8 Secrets RPO Providers Use to Optimize Talent Acquisition Strategies – Yoh - @YohCorporate
One of the major goals of recruitment process outsourcing engagements is to optimize the client's talent acquisition process and strategies. But how do RPO providers achieve this optimization? This article reveals eight secrets that RPO providers use to save time, money and effort and bring in top talent during their RPO engagements. These secrets include calculating the talent deficit, ditching the recruiting handbook, building a talent community, developing a sourcing strategy for passive candidates, and getting ahold of recruiting technologies.
RPO Wars: Episode III – Return of the Project Manager – ERE - @ERE_net
Once an RPO engagement is in place, who manages the relationship? This article addresses this question by presenting the role of the project manager as an integral piece of any successful RPO engagement. The article reviews the four major duties of the project manager, including project plan development, plan management, communication, and advisory duties, as well as the three phases of RPO engagements that are most critical for project managers. The article also injects a note of whimsy by using the characters of the Star Wars movie Return of the Jedi as metaphors for the roles of the project manager, client, and RPO provider.
Why Do RPO Engagements Fail? – RPOA - @RPOAssociation
While RPO engagement can do great things for the client company, there is no guarantee of success. RPO engagements and relationships can and do fail. This article presents six of the most common causes of RPO relationship failure, including inappropriate processes, missing executive support and visibility, mis-engagement of hiring managers and interview teams, treating RPO as a low-bid commodity, lack of clarity about what success looks like and how to measure it, and forcing inappropriate or inefficient technologies into the RPO process.