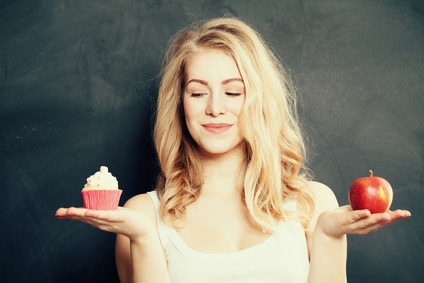 Recruitment process outsourcing (RPO) is a growing field whose value is leading it into the mainstream of recruiting. The field of RPO providers is broad, which means that if a company wants to partner with an RPO provider, they have a wide range to choose from. This can lead to confusion and uncertainty – how do you know which company to select? What should you look for in a RPO provider? In this week's RPOA Roundup, we look at how to find out which RPO provider is right for you, and finish up by looking at the current state of the RPO market.
What Criteria are the Most Important in Selecting an RPO Provider – RPOA - @RPOAssociation
Selecting an RPO provider is a big decision, with the potential to be a godsend or a disaster. This article presents the results of a RPOA webinar entitled "RPO Implementation: Laying the Groundwork for Success," which presents a list of criteria that companies can use to find the best RPO provider for their needs. The criteria include provider capabilities, provider-company chemistry, cost, partnership level, and RPO provider experience.
Five Keys to Selecting an RPO Provider – Yoh - @YohCorporate
If you're looking to start an RPO program at your company, who you select as your RPO provider is one of the biggest determinants of success or failure. This article begins by defining RPO and how it can improve your recruiting process, and emphasizes the importance of leadership buy-in to any RPO program. It then suggests five steps that a company should take when beginning the provider selection process, including understanding your process, identifying the reasons for selecting RPO, asking specific questions, committing to a strategy, and planning for change.
Choosing the Best RPO Provider – TriWorth - @WorldClassTeams
When you begin the search for an RPO provider, knowledge of yourself and your potential RPO partners is key your program's success. This article, the first of a four-part series, emphasizes the importance of knowing the lay of the RPO land when beginning your selection process. It introduces the four main types of RPO solutions, and suggests performing an internal audit to help you understand what your company needs. The RPO solutions the article describes include enterprise RPO, short-term RPO, point-of-service RPO, and consulting RPO.
RPO Companies: Which Is Right For You? – TriWorth - @WorldClassTeams
Once you know what your organization needs, you can begin to find out what RPO companies can provider it. This article, part two of a four-part series, examines the types of RPO providers in the marketplace, including staffing agencies that offer RPO-style options and true RPO companies that vary in size and specialty. It points out that the size of the RPO provider will usually cover a broader range of industries for RPO and have greater capabilities, but reminds companies that the number of capabilities don't matter if they don't relate to what the company needs.
Is Recruitment Process Outsourcing Becoming Mainstream? – RPOA - @RPOAssociation
When you're looking for an RPO provider, it helps to know the lay of the land. This article, based on an RPOA podcast with the CEO of RPO company Novotus, examines the state of the RPO industry at the end of 2015. It highlights the difficult recruiting market and resulting changes in recruiting culture, as well as the fact that companies are increasingly recognizing the benefit of RPO partnerships. It points out that the RPO industry is still in its adolescence, and that it will continue to define and refine itself as it grows.