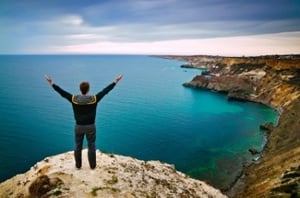 On-demand RPO allows companies to purchase RPO time and resources on an at-need basis, giving them the ability to scale up or down their recruiting capabilities based on business demand. On-demand RPO is a flexible and cost-effective alternative to more traditional RPO options, but to get the most out of any RPO relationship, it is essential to select the RPO provider that works best with your company and meets your specific needs. In this article, based on the RPOA webinar Project RPO: Testing the Water with Project-based RPO by Ray Rike, we take a look at how to measure on-demand RPO success.
Start with a Pilot Program
Because it can be difficult to identify the best on-demand RPO provider for your business, it's best to start any burgeoning on-demand RPO relationship with a pilot program. Pilot programs are limited-risk, limited-time engagements with potential on-demand RPO providers that let companies evaluate how the provider performs and how well they work with the company. However, to make sure that your pilot program is an accurate measure of how effective your RPO provider will be and how well you will work together, you need to establish how you will measure the success or failure of the program. Establishing expectations and metrics for success up front will make pilot process smoother and make it more likely that you select a good long-term RPO partner. When measuring the success of an on-demand RPO pilot program, you need to consider three things: (1) the time taken for each step of the recruiting process, (2) the effect on your hiring manager(s), and (3) the process and resource alignment between your company and your RPO provider.
Tangible and Non-tangible Measures
Though time-to-hire is a commonly used metric to determine recruiting success, a more effective alternate metric is time taken for each step of the recruiting process. Setting expectations and measuring results for the time your RPO provider takes to identify, engage, and present candidates is a good way to measure the efficiency of your provider. Measuring the time it takes to accept a candidate allows you to turn the scrutiny on your own internal processes and determine if there are any inefficiencies that clog up the pipeline. Finally, set expectations and measure the overall length of time it takes from the beginning of the process to when the new hires starts.
Before you begin any RPO relationship, you need to determine how it will affect one of the major players of company recruiting – your hiring manager. Before you even select an RPO provider for a pilot program, you need to conduct a hiring manager satisfaction survey that identifies candidate quality, recruiter satisfaction, your recruiting process, and the overall candidate experience. The more you understand your initial position with your hiring manager, the more you'll be able to judge the positive or negative effects that the pilot program has on him or her.
Potentially more important than the quantitative metrics is the alignment of process and resource allocation between your company and the RPO provider. For the RPO relationship to be a success, you and your RPO provider need to be on the same page. For example, if the RPO provider prefers to work directly with the hiring manager to understand the needs of the business, but your company has them work with a third-party liaison instead, the provider and company processes are not aligned and the relationship likely won't succeed.
Your RPO provider has the potential to be a long-term strategic partner for your business, helping you meeting your hiring needs and business targets by getting you the talent possible when you need it most. Taking the time to set up a pilot program with a potential provider and establishing clear, understandable metrics for the program's success will help you pick the RPO provider that works best for you and with you, and will help your RPO relationship be an asset to your company over the long term.
Suggested resources: Roadmap to hiring success (eBook)