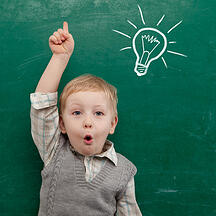 Most of us are getting used to the fact that the Great Recession has left a lasting impact on business and employment. "Do more with less," is probably the most overused and unwelcomed phrase of the past couple of years, especially when it comes to hiring.
If you are in the midst of cutbacks, lack HR support or don't have available recruiting resources but you still need to figure out a way to get people into your organization, project-based recruitment process outsourcing (RPO) is a recruiting model that can have a big impact with relatively little effort.
Don't I Need an Enterprise Wide RPO Program?
Not necessarily. More companies are figuring out that while an enterprise-wide RPO program will work, a smaller-scale or project RPO program can lift recruiting resources either temporarily or for a specific purpose with more focus and short-term impact.
Project RPO can be used for recruiting groups of people for a specific area, or as the name implies, for a specific project or operation. It could be the sourcing of talent for expansion, a new department, a sales force or an event. A typical scope is for a certain number of defined hires in a specific timeframe (three months, six months or a year for example).
Project RPO is a great example of how you can leverage an established recruiting team, like the one available from an RPO provider, without having to build an internal team or commit to a larger outsourcing engagement.
A Few Things to Consider
Project RPO has many benefits that your RPO provider should be able to enumerate, such as scalability, cost savings and time savings. But there are other considerations that may also play into your decision to take a smaller step into project RPO.
Gain Critical Mass or Sustain Momentum – While you're being told to do more with less, at the same time you're probably hearing that you need to get people hired quickly or that specific projects or departments need support now. Project RPO can help jump start sourcing or recruiting to help you keep your company moving forward.
Focus – Probably the most important aspect of project RPO is that it allows you to focus resources in a specific area. While you may be recruiting for many different areas of the company, there may be specialized, high volume or time-sensitive needs that can benefit from a project RPO engagement.
Scale Without Adding Permanent Costs – While there is a cost associated with any RPO project, having the ability to control the scope and costs on a smaller scale can allow you to increase your recruiting resources without larger, long-term costs. Project RPO typically has a very well defined start, end and cost.
Inspiration – Lastly, what is sometimes missed is the human impact of recruiting and hiring. With layoffs, frustrated HR staff and even more frustrated hiring managers, making progress in a few areas can be the inspiration your company needs to show progress and get things done.
Think Small
Project RPO is a great way to get hiring re-started, help you hold on through lean times or simply focus your recruiting dollars. It's the one time when thinking smaller might actually be better than thinking bigger.
About the author: Matt Rivera is the Director of Customer Solutions for Yoh, a leading provider of recruitment process outsourcing and staffing solutions. He writes for their blog at www.blog.yoh.com