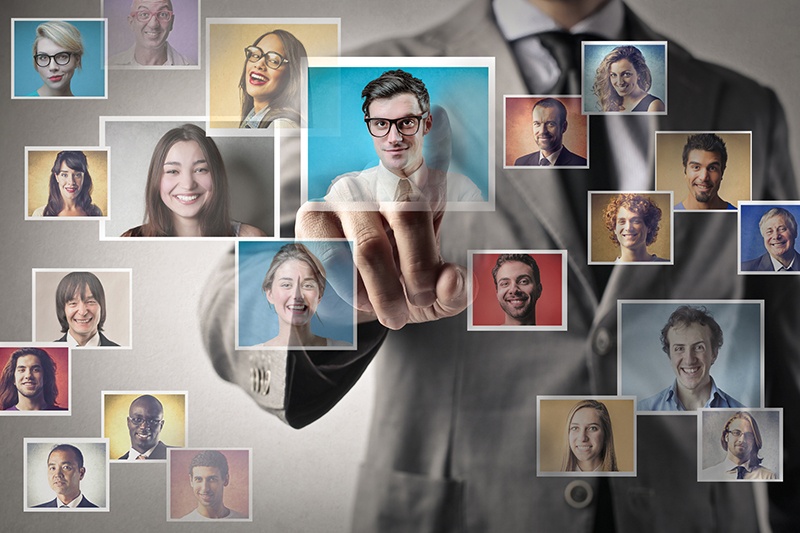 Effectively recruiting the best talent is, arguably, a company's greatest strategy. The recruitment process a company has in place for attracting, developing, retaining, and managing full-time employees is vital to the business--more so today than ever before.
According to Global Human Resources Employment Services' 2013 study, "In 2017, the global human resource and employment services market is forecast to have a value of $852.6 billion, an increase of 25.2% since 2012." The impact of managing over $800 billion in talent is a heavy burden for any company's HR team to take on.
The Evolution of Recruitment Process Outsourcing (RPO)
Recruitment process outsourcing (RPO) came about as a way to outsource the recruiting of direct employees. Companies were looking for a provider to come in help them source/screen recruits and eventually hire direct employees for their organization.
An RPO provider would take over the entire recruitment process once a direct opening was identified within a company. The process they would oversee included managing:
Sourcing
Recruiting
Interview scheduling
Screening
Sending the offer letter
They were responsible for managing everything until the candidates were handed over to HR to be hired as an employee of that company.
"In the early days, this process was more fully outsourced," explained Matt Rivera, Yoh's Vice President of Marketing and Communications, in a recent interview with Lamees Abourahma, Executive Director for the Recruitment Process Outsourcing Association. "As RPO evolved, however, there were times when a customer only wanted certain parts of the recruiting process to be outsourced. An RPO provider might do a source/screen of candidates and provide a slate of recommendations to the internal teams recruiters."
This started the idea to leverage an RPO provider to do parts of the recruiting process—whether that was the early parts like the screening/sourcing or other areas like delivering a number of qualified candidates for each position. The RPO provider could also work with the hiring manger to schedule interviews, make a selection, help negotiate rates or provide an offer letter. There were even instances where the RPO provider would do all of the onboarding, depending on the level of involvement the client would want.
Today, this resource has evolved to where an RPO provider could manage either the full life cycle of recruitment and onboarding or pieces of the overall direct hire recruiting efforts.
Related resource: Recruitment process outsourcing a decade later
Who can benefit from using an recruitment process outsourcing (RPO)?
Any company or business—large, medium or small—that needs help managing their direct hire recruitment process can use an RPO to greatly streamline efforts. Outsourcing this job will enable a company's HR team to focus on the internal mission and goals of the company.
Applicant Tracking Software (ATS)
An applicant tracking system (ATS) is a software system that aggregates resumes and applications for permanent, direct positions within the company. The HR team would typically use an ATS for their application, resume, and screening flow.
You can use an ATS to:
Post jobs out to the internet
Run and integrate postings with job sites
Get reporting on your recruiting and sourcing efforts
Monitor how long it takes to fill a job
Assess what types of jobs you have and how many
Oversee the rates you're paying for those jobs
See the performance of the RPO provider or recruiters
This can be used hand in hand with an RPO, as they typically run and optimize the ATS of the client. They may be able to fully use the ATS, enabling the RPO to work within whatever the customer has selected as their system and database. The RPO could even help the company select the ATS or bring an ATS parent system with them to the engagement.
An ATS can also provide tracking if you need to have OFTCC compliant or other compliants.
Who can benefit from using an ATS?
Similar to an RPO, any company or business—large, medium or small—that needs help managing the recruitment of direct hires would benefit from using an ATS. The great thing about an ATS is that if you decide to manage the direct hiring process in house (without the help of an ATS) this system will help you manage the processes more efficiently.
Related article: Demystifying applicant tracking system for recruitment process
Closing Remarks
Organizations vary in their talent needs, and talent solutions vary accordingly. Organizations with need for new direct hires can partner with a Recruitment Process Outsourcing provider who can take on either parts of the process or the full life cycle for hiring direct employees. You can also manage all incoming direct employee recruits through Applicant Tracking Software (ATS), which is the technology solution that an RPO provider would also rely on in coordinating all staffing effort.
Related articles:
How to get the best talent in the right roles
About Yoh: For over 70 years, Yoh has connected companies with the most highly qualified talent. Explore our staffing solutions and current career opportunities from Yoh.