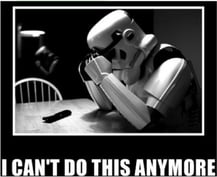 What would a recruitment process outsourcing program offer that other talent acquisition solutions don't? Recruitment process outsourcing provide four unique value propositions that can be attractive to companies looking to reduce hiring cost, scale recruiting activities, or restructure their organization. The Recruitment Process Outsourcing Association, or RPOA, put on a webinar entitled "Practical RPO: Getting Real Benefits from an RPO Program" presented by Matt Rivera and Andy Roane from the Yoh Corporation. In this webinar, Rivera and Roane discuss the value proposition of RPO and elaborate on it using three examples of corporations who benefited from RPO engagements. Below, we'll share the four key added values from Recruitment Process Outsourcing engagement taken from this webinar.
RPO can be as unique as your company culture and your company's needs. There is no one size fits all for RPO. How your business works with RPO companies and the solutions you develop together are entirely based on your unique needs as a business. Moreover, RPO solutions can be tailored to match your company's culture and recruitment brand. It is up to you to work with your RPO provider to establish the needs and parameters of your RPO engagement.
The ability to scale your recruiting efforts (up or down) is a great use of RPO. If you have a sudden, urgent need for skilled employees, you will usually ramp up your recruitment capabilities. But what happens when the need dies down and you've established massive in-house recruiting abilities that you don't need anymore? The ability to handle this kind of flux in recruiting requirements is one of the great capabilities of RPO. Engaging RPO companies allow you to scale up or down without incurring long-term, in-house costs while still getting the talent you need.

RPO can improve all or part of your recruiting processes, but the real value is in building long-term process improvement. No matter what your current recruitment process, chances are it could be fine-tuned and made more efficient and effective. RPO firms can work with you past your immediate need to develop and implement processes that increase effectiveness and efficiency over the long term, in terms of identifying and hiring the best talent, maintaining a talent pool, and creating a more cost-effective process.

RPO is a great first step in improving overall talent acquisition processes, and talent is what will allow your company to achieve its goals. Strengthening your talent acquisition process allows you to align it with your business strategy, so you have the people you need when you need them. It also allows you the flexibility of changing or refocusing your strategy without worries that you will go months without the talent you need to make your new start a success. It will also allow you to identify the specific strengths of your new and existing employees, to better help you maximize those strengths for the benefit of your company.
The value of RPO is in its cost efficiency, positive business impact, and how it allows you to develop a workforce strategy. However, RPO isn't a one-and-done thing. The best way to maximize RPO benefits is to develop a long-term relationship with your RPO provider to develop a talent acquisition strategy that will position you to take advantage of any shifts in the talent market and ensure that you don't have to wait to fill vital positions. This long-term relationship will result in streamlined and strengthened processes that are regularly reviewed and improved, as well as a provider that is familiar with and responsive to your unique needs and culture.
Related Articles:
Process for Measuring Recruiting Metrics
4 More Benefits to Recruitment Process Outsourcing

The Return of Investment on RPO
Discover how to get real results from an RPO program