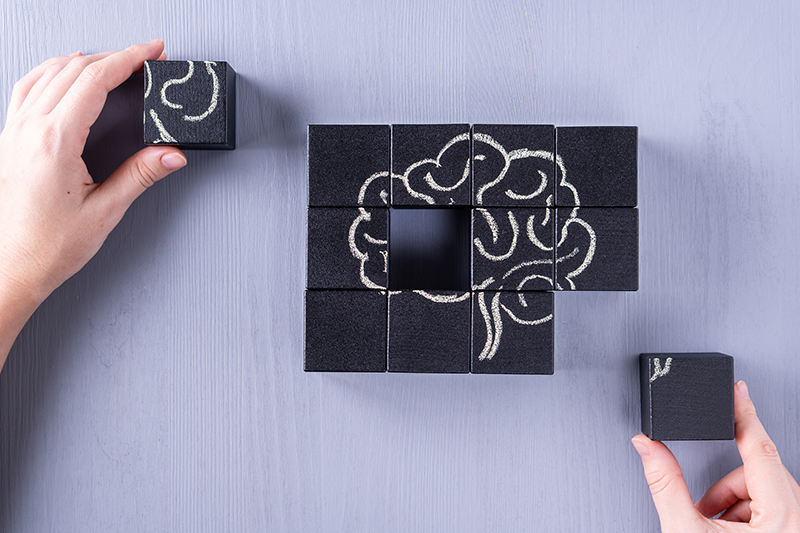 Recruitment Process Outsourcing (RPO) continues to grow globally as organizations seek to strategically optimize their operations in a dynamic environment largely characterized by technological disruption and talent shortage. The Recruitment Process Outsourcing Association partnered with leading industry analyst, Aberdeen, in a panel discussion including top RPO leaders to understand the evolving value proposition of RPO in the current talent acquisition environment. This article summarizes some highlight of this discussion
Webinar: It's Time to Get Over the 'O' in RPO and Level the Playing Field in Considering Talent Resources.
What is the new value of RPO for organizations today?
According to Kim Pope of WilsonHCG, "RPO means different things to different organizations." For Pope, an RPO implementation starts by understanding the journey the client is on in order to build a proactive function, whether it is full-cycle recruitment, providing an end-to-end solution to clients, or a specific recruitment function. RPO often includes sourcing, screening, innovation, branding, and deploying the necessary technology.
Understanding the journey of the organization from a talent acquisition perspective provides the agility and flexibility necessary to align the talent solution with the organization. Some of the value RPO brings to an organization include:
An outside perspective

Best practice

Scalability

Innovation

Data analysis
Ryan Baca of About Talent, a Denver-based RPO company, adds that RPO started with the recruitment process itself. Today, RPO provides more operational value in terms of employment branding and also incorporates the latest technologies and innovations within the recruitment space. It has become a consultative partner to many organizations on technology and strategy.
Read: Global Hiring with Recruitment Process Outsourcing
What are the strategies that RPO avails and traditional recruitment doesn't provide?
RPO is a very flexible and customizable talent acquisition solution. Jennifer Kihm of Operant Consulting says, as a TA consultant, she deployed RPO solutions for very small projects where there is a particular hiring need that needs some specialization, and the incumbent team doesn't have the resources to handle it. Kihm implemented partial RPOs for specific job families and locations. She has also worked on a full RPO implementation, which means becoming the legitimate internal recruitment team from top-to-bottom. This involves:
Headcount Planning

Job Definition

Data Management

Labor Market Mapping

Applicant Tracking System

Reporting and Analytics
Kihm alludes that she has built a recruiting function from scratch using RPO, where the organization had no recruiting capacity, while others just need to retool and augment. RPO avails all the necessary tools in one comprehensive toolkit.
Leading RPO providers have a lot more capacity because RPO is their core business, and they have invested in the necessary infrastructure that allows them to deliver expert level service by being able to leverage the key components.
A quick guide to understanding recruitment process outsourcing (RPO) (download eBook)
What does the research say about RPO?
Zack Chertok of Aberdeen states that RPO brings the cumulative strategic knowledge that helps organizations to source the right talent for the right position at the right time for their clients. According to Aberdeen's research, employers in most cases, don't know what candidates are looking for in a job when using traditional sourcing and screening channels. However, an RPO firm not only understands the employer's needs, but also what candidates are looking for in a job. This includes:
Competitive growth opportunities

Relevance to the organization

Their goals align with those of the organization
According to Chertok, research shows that:
RPO users are more likely to hire one of the top three candidates 50 percent of the time.

RPO increases employee tenure to 1.6 times as compared to traditional recruiting and reduces employee turnover.

For every one percent, an organization invests in RPO they are 1.8 times more likely to hire the best candidate as compared to traditional recruiting.
What do organizations think of RPO?
Baca observes that though RPO is a derivative of Business Process Outsourcing (BPO), it does not take a contractual approach, but is dedicated to forming strong partnerships with clients.
According to Pope, the perception of RPO in the marketplace has grown as markets have been educated and more success stories are bing shared. There may be some RPO misconceptions that people may lose their jobs where an RPO is involved or that it might replace the HR function. However, there needs to be more conversation on how it provides the much-needed infrastructure and support to help organizations elevate their recruiting function.
Understanding the Cost of RPO: Pricing Vs. Value of Using RPO
Kihm explains that organizations should be more concerned about optimizing their spend for the level of service an RPO brings. An RPO firm should start by analyzing a client's needs and goals and augmenting these with the right talent.
Chertok lays down these important metrics about RPO buyers:
Seventy percent reach their KPIs by using RPOs to rectify their talent management shortcomings.

Get better and stronger talent that has a wide array of skill sets needed by the organization.

Reduce costs associated with short term training requirements.

Reduce turnover costs.

Reduce the cost of talent acquisition versus overall performance management.
Pope concludes that an RPO is a holistic solution that can be tailored to an organization's initiatives, business drivers, and challenges.
To learn more, listen to these RPO experts share their perspective in the panel discussion: It's Time to Get Over the 'O' in RPO and Level the Playing Field in Considering Talent Resources.