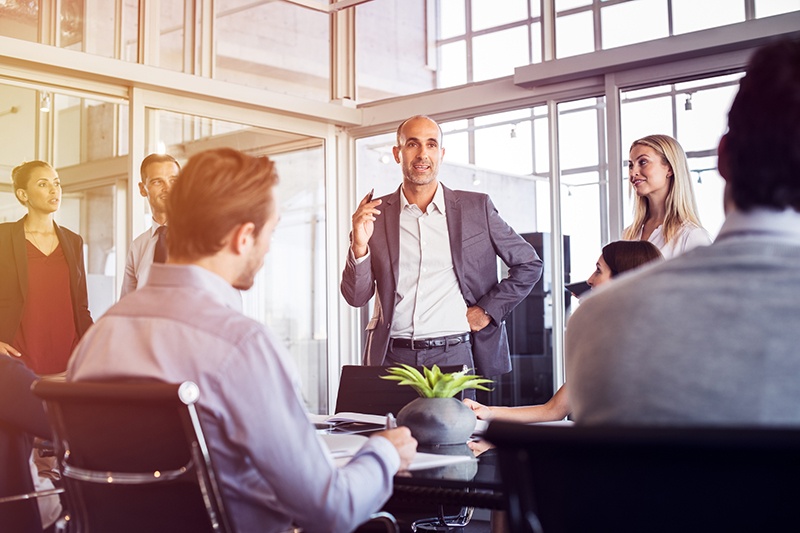 Mandy McPherson, Vice President of HR at Lumina foods, had several questions about how her company could improve upon its recruiting practices. Among their recruiting challenges,TBHC, their food distribution brand, needed not just any candidate, but candidates with specific skills that could fill the role of an account manager plus more. And for Pedestal Foods, the contract food management subsidiary of Lumina, the number of positions they needed to fill was great, but resources for recruiting were limited due to Pedestal's early business stage.McPherson had experience with RPO in the past, but only in a high-volume recruiting environment. It was only McPherson connected with Patty Silbert, President at Newton Talent, and began to discuss Lumina's needs that the true breadth of services that RPO can provide became clear. And in this conversation, it dawned on McPherson that Newton Talent, an RPO company based in Pittsburgh, PA, could be more than just a vendor – they could be a partner.
"Newton worked to understand Lumina's different business brands and to create a service agreement that uniquely fit our needs so we could implement tools and processes across the different brands," McPherson says.
As Lumina and Newton Talent entered into an RPO agreement, McPherson learned a few things about how that partnership would do so much more for Lumina beyond filling employee vacancies.
Webinar: Surprise! 5 Things You Didn't Know Your RPO Could Provide
Right into The Trenches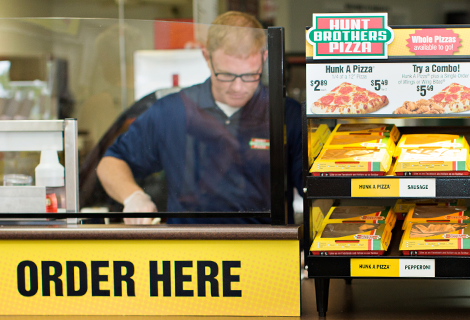 One of the first lessons McPherson learned after bringing Newton Talent onboard was the level of engagement during the early phases of implementation – a full onboarding process performed as though Newton was an internal part of Lumina.
This first stage of the implementation worked both ways: it gave Newton insight into the business of Lumina in a very detailed way, mapping out the recruiting process they had in place, why it worked the way it did, and clarity on what Lumina believed the end recruiting experience should be like, explains McPherson.
"They came in with rolled up sleeves, throwing out ideas very quickly to improve our process. No other vendor has ever done this," notes McPherson. In fact, Newton's team was so involved in learning the workings of Lumina's businesses that they tagged along with the trucker drivers of TBHC, just to fully understand the delivery process.
"It was our process, made better, not a different process that was dictated to us…so we knew early on this was going to be beneficial."
Silbert acknowledged the difference this sort of onboarding makes: "This really underscores the difference between RPO and traditional staffing agencies. RPO is more than just filling vacancies. It focuses on forming strategic partnerships to transform recruitment processes to help the client achieve its long-term business objectives."
Related: RPO Implementation – The Process Experience
Going Above and Beyond
During the onboarding process, Newton Talent observed that some candidates were dropping out of the hiring process because of a lack of "what's in it for me." This is called an employee value proposition and is key to growing your [employer] branding.
"Identifying your employee value proposition (EVP) helps uncover those characteristics in a work environment that draw the right talent to your organization," explains Silbert.
As the tight labor market has shown, candidates are drawn to more than just a high salary or work benefits. They're looking for purpose and contribution, growth potential, a better culture fit, and other characteristics that are more fulfilling to the candidate.
"I think many businesses miss the mark when they don't have a fully developed EVP – the "why" around an organization," observes Silbert. "It's what the organization becomes known for as an employer. Recruiters can struggle to help connect candidates to a position if there isn't a solid EVP."
This dedication to identifying areas for improvement and offering suggestions was the second big surprise for Lumina about RPO, notes McPherson.
"We wouldn't be where we are right now without Newton's expertise. With just a little brainstorming with [Newton], we were able to automate the talent network and engage with candidates in different ways," McPherson explains. "It took being proactive to a whole new level."
Little Pushback
Anytime an organization goes through major changes in processes or in how the organization approaches a problem, a certain amount of pushback can follow – particularly from managers and other senior positions that deal with the bottom line. To McPherson's surprise, the new programs and initiatives introduced with Newton Talent received very little pushback at Lumina. She chalks this up to the RPO's approach as a partner.
"I think the fact we were up there doing the training together automatically made the process more successful and eliminated some of the pushback we would have gotten," says McPherson.
McPherson adds that any skepticism that did exist vanished once work got underway – a "seeing is believing" mentality on the part of managers.
"Once we proved that we were working toward the same goal, they found that their experience aligned with everything we had said during the training and we had delivered on those promises."
Recommended: Stop Being Reactive to Your Hiring Needs, Expert Advises
Lumina found the recruiting success it needed by finding help outside of their organization. However, an RPO works hard to learn the culture and goals that make your organization tick. When done well, such as the case with Newton Talent and Lumina, an RPO feels like a long-tenured member of your team.
Learn more about recruitment process outsourcing and review RPO case studies on the Recruitment Process Outsourcing Association Learn Center.