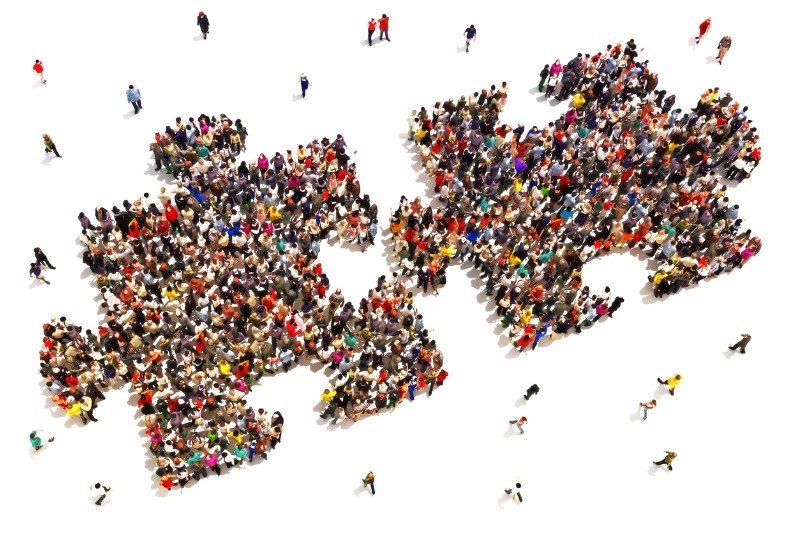 In the last couple of years, there has been a shift in the talent industry where employers are looking to total talent management firms to meet their hiring needs. Employers have always kept the hiring processes of contingent and direct workers separate. Total talent management firms can offer organizations a recruitment process outsourcing (RPO) and a managed service program (MSP) solution that can combine the functions of hiring contingent and direct workers.
RPOA Executive Director Lamees Abourahma recently hosted an RPO Leadership Forum webinar with total talent management expert Greg Gary, Senior Director of Business Development at Broadleaf Results. Gary presented a case study showing the transition to an all-encompassing total talent workforce solution by integrating an RPO program with an MSP solution. Below is a recap of his presentation.
Access the webinar to learn more about the benefits of total talent management
The Client
Gary said a $1.8 billion publicly traded real estate management firm hired Broadleaf as their RPO provider. He added that the firm has over 1100 employees in offices across the US and provides updated technology-friendly homes for lease in desirable neighborhoods around the country.
The Challenge
Gary shared that the firm was facing several challenges. "The firm needed a better process because it was using an underperforming MSP provider in a market that required a lot of high touches," he said. "The pandemic created fear, confusion, and uncertainty. It also had poor visibility because of its outdated applicant tracking system (ATS)." The outdated ATS created bottlenecks in the hiring process.
He noted that the Broadleaf team faced resistance to change. He said that the client knew it needed to keep moving forward as an organization, but there was a belief in moving forward without making changes.
The RPO Solution
When it comes to a solution, Gary emphasized that the first step is to figure out the project's goal and determine how to execute the plan. "And within that, you also need to recognize and appreciate that there are still going to be unknowns. You want to make sure whatever the goals are, you leave some room for emerging technologies or the changes that may occur in the industry," he said.
After learning the client's needs, Gary said it took five weeks to build, design, and implement a customized RPO solution. At that time, they created a recruiting team that consisted of the following:
3 to 5 recruiters
A rotating recruiting coordinator
2 to 4 sourcers
Because the client wanted 24/7 sourcing support, Broadleaf created two sourcing centers, one in the United States and one in India, and those two centers provided the support the client desired. Gary added that they placed two recruiters in India, which provided the client with flexibility and adaptability. "Providing flexibility and adaptability was important because the client had a high volume of reqs," he said.
Gary shared that they next collaborated with the client to implement a nationwide and specific strategic sourcing plan. The critical part of that collaboration was making sure "as we came up with some results, we both felt confident that was the right thing to do, the right plan to move forward, and make sure as the data comes in, it supports the plan we built," he said.
Broadleaf upgraded the client's technologies and platforms to attract a higher caliber of talent and drive program efficiencies. They built key performance indicators (KPIs) and built a dashboard to deliver weekly reporting metrics on an online KPR dashboard.
Broadleaf also implemented various business reviews with executive sponsors to monitor the program's performance. Monitoring performance allows the client and the RPO partner to identify and resolve any issues and refine the approach quickly. "Issue resolution is critical during this process," Gary said. "There is no such thing as the perfect implementation—the perfect program—because there's that human component to it. So one of the critical things is ensuring you're confident in the issue resolution with the plan you build because there will be issues from time to time. And the key is getting over those as quickly as possible, so we can continue to move forward."
The RPO Results
In the program's first year, the team fielded 400 reqs and had over 400 hires nationwide, dropping the average time to fill from 52 days to 35 days. Gary shared that the team also dropped the interview-to-offer ratio from 5 to 1 to 2.75 to 1.
After a year of positive results on the RPO side and building a solid relationship, it was time to implement the MSP solution.
The MSP Situation
With the MSP situation, Gary explained that the client's incumbent provider wasn't using an MSP but implementing a master vendor program. So they weren't incorporating a lot of new talent from other staffing organizations; talent was coming from only one organization.
Before moving on to the total talent management solution, Broadleaf helped the client understand the importance of building a program of varied suppliers, all with a purpose. Gary said that in the result of that briefing, "they would see a difference in cost and there would be a tremendous cost improvement based on what they were doing. But more importantly, they would see a higher level of candidate quality and speed to market. They would find candidates faster and get them through the process more efficiently."
The MSP Solution
Broadleaf set up the MSP program regionally. That meant having a recruiting presence in the east, the west, and various places across the country that complemented the two existing sourcing and recruiting centers in the US and India.
Once the contingent side of things got up and running, Broadleaf created a team that included a director of client delivery and a talent curator. Gary explained that with the talent curator, they could include a direct sourcing component. "Direct sourcing is a newer way to build new talent communities," he said. "Typically, most of your research or your sourcing is done in your traditional way—pulling in people who are looking for jobs on job boards. Direct sourcing looks at previously interviewed people and previous workers for your customer, the client, or the organization. The AI component allows us to not only look at the people that are in that database but also stretch beyond and look at potential people who should have grown within their roles. For instance, AI lets us know where that candidate should be three years after the initial interview. And that allows us to pull that type of talent into a program."
With the structure completed, Broadleaf linked the director, talent curator, and direct sourcing technology. He said that they could use their established strategic suppliers and this process allowed the program to take off well.
The MSP Results
Once the program was operational, Gary shared that there was a transition of incumbent supplier contractors. He pointed out that they created a new not-to-exceed-markup rate for all the contingent professional roles with staffing partners. With the not-to-exceed-markup rate, Broadleaf saved the client 10 to 35 percent in markups by rationalizing suppliers with markups of 75 to 85 percent.
Gary shared that they could build talent pools in advance with the direct sourcing strategy. And the AI allowed for the continuous building of talent pools that were specific to the client.
The direct sourcing strategy also allowed Broadleaf to focus on alums and silver medalist hiring. Alumni hiring is bringing former talent back to the company. Silver medalist hiring is a direct sourcing strategy of staying in contact with the second or third candidate passed over because the hiring managers could only hire one candidate. "We built a strategy to ensure those people were still being talked to consistently until there was an opportunity for them," Gary said. "In some cases, there may have been opportunities within the organization elsewhere; we just needed to have them linked."
Broadleaf built and structured the MSP program allowing for elimination of management and transaction fees on all contingent labor. Gary noted that these fees could be as high as $300 per transaction.
They also eliminated the need for an internal resource to manage contract labor. Gary explained that the client no longer had to deal with the phone calls from the managers nor from all of the suppliers that wanted to work with them; everything could be handled by Broadleaf.
Broadleaf also built a single contract with the client where they were handling all of the client's labor needs. Gary shared that using a single contract insulated the client from any risk because Broadleaf held all the contracts with the suppliers they were using.
To conclude, in two years, Broadleaf went from starting an RPO program to building a total talent management program that included MSP and RPO. "And two years into the program, we've seen over 1,000 hires total. And we continue to move forward," said Gary.
This informative 30-minute webinar is available on-demand, so check it out to learn the performance improvements and cost savings that can be achieved with a total talent solution.