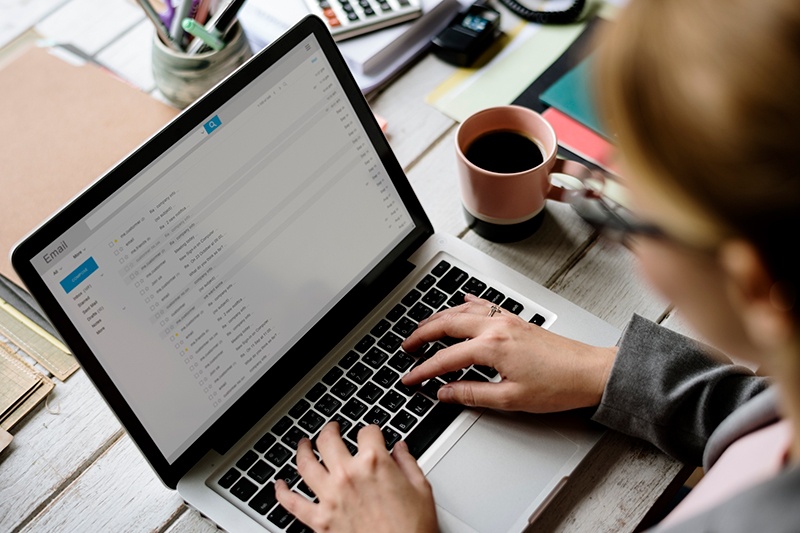 As recruiting practices continue to evolve, tech companies are pushing forward in kind, producing new and more advanced technology solutions for talent acquisition professionals. Keeping up with tech development is a challenge, but a must in the current competitive recruiting environment. Here we continue our coverage of new tech trends and tools to watch in the upcoming year.
Candidate Identification and Management Tools
Also known as applicant tracking systems (ATS), automation of candidate identification and aggregation is one of the most popular uses of new technology for talent acquisition. Some of the tasks made easier through this technology include managing the applicant review process, screening and analyzing resumes, scanning the internet for missing information on a candidate, and scoring candidates based on a predetermined set of requirements.
What's more, many of these automation tools take advantage of artificial intelligence to refine and improve these processes, making them one of the most popular starting points for organizations expanding their technological reach. As one of the more widely adopted technology solutions, many options are available for talent acquisition professionals, including Jobvite, Taleo, and Greenhouse.
As noted by SHRM, many software giants such as Intuit are already taking advantage of candidate identification and automation to narrow down the enormous number of candidates they need to hire each year, eliminating candidates they don't want and reaching out to candidates they hadn't considered before.
Personalized, Targeted Outreach
Despite many aspects of candidate targeting and management disappearing from the hands of recruiters, personalized outreach to candidates won't be disappearing anytime soon. Kayla Vatalaro, Head of Recruiting at work management software producer Asana, noted in a recent Glassdoor webcast that personalized outreach is a strategy Asana continues to find valuable. And if anything, the importance of personalized outreach will only grow stronger as the importance of reaching out to passive candidates grows.
Erica Waichman, Head of Recruiting at customer relations software company Formation, and fellow presenter on the webcast, agreed, noting that she loves to see the personalization in emails from vendors.
Software designed to assist in this outreach and management of an employer's connection with a candidate, called candidate relationship management (CRM) tools, are relatively new in the world of talent acquisition technology. Despite their age, players such as TalentLyft, SmashFly, and Yello are gaining traction as mainstays of improving candidate outreach.
Suggested: 10 Top Recruiting Software
Administrative automation
Whether you're part of a startup company or a rapidly growing organization, administrative tasks can quickly bog down an organization's ability to get candidates through the application process – something Kayla learned at startup Formation during their early years.
Administrative automation tools such as Ideal and Zoom.ai help take some of the most common time-consuming tasks off of your plate, including scheduling meetings, transcribing calls, and crafting and sending follow up responses to candidate interactions.
Many of these automation tools can integrate directly into your organization's existing processes, making administrative automation an attractive option for freeing up time to let recruiters do what they love best: recruiting.
Data management
Proper data management tools aren't a new technology when it comes to business, but more companies are turning to these tools to assist with their talent acquisition needs. Asana's Vatalare listed data analytic software as one of the more important new tools that Asana adopted during its growth. Such tools allowed Asana to collect information on all aspects of the recruiting process, including the effectiveness of their interviewers, employee surveys, exit interviews, and more.
This information can not only help identify bottlenecks in your recruiting processes, but identify how to best serve your own employee needs, better identify individual employee skills, and help clarify and illustrate your employer brand.
Suggested: The Impact of Technology on Talent Acquisition
Candidate Testing
Recent studies by research firm Aberdeen note that more than 50% of organizations are using pre-hire assessment software to test the knowledge and experience of potential candidates. Most common in verticals that require hard math or coding skills, Self Management Group and HackerRank are just a few examples of tools in this rapidly growing space.
All-in one solutions

And, what if you want the added functionality of all of the above systems combined? Your options would be either to integrate (and pay for) multiple systems, or find an all-in-one solution that provides the functionality you need. HireMojo is a solution that brings all the functionality listed here (and more) into one seamless, powerful platform. And if bandwidth or experience are factors, HireMojo offer the option to engage an expert recruiter to fill your jobs end-to-end.
With hundreds of technology solutions now available to help the recruiting space, organizations have the flexibility to mold their talent acquisition department in ways that best serve the goals, culture, and work processes as they see fit. Of course, choosing the right tool for the job is another challenge altogether. Stay tuned for advice and best practices from the experts on how your organization can select the right technology solutions for your needs, implement those tools smoothly, and make the most of your new process.
Software referenced in this article
| | |
| --- | --- |
| System | Software |
| ATS/Candidate management systems | |
| Customer Relationship Management | |
| Administrative Automation | |
| Candidate testing tools | |
| All-in-one systems | |
Disclaimer: The RPOA does not personally endorse any of the recruiting software featured in this article.