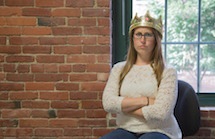 Whether or not you can recruit top talent is a key indicator of how your organization will perform. If you are going to perform well as a company, you need to out-recruit your competitors and enlist the top talent that will keep your organization growing and thriving. However, there is an increasing scarcity of top talent in the market. In the RPOA webinar "Attracting the Talent Your Organization Needs," recruiting veteran and Novotus/RPOA co-founder, Jimmy Taylor, discusses three reasons top talent is scarce in the market and introduces best practices that will help companies succeed in recruiting.
Skilled Baby Boomers are Retiring
The talent market is undergoing a fundamental shift – we're moving from an age of abundance of talent to an age of scarcity of talent in a lot of fields. A significant factor of this change is due to the aging population. As the baby boomers are aging and leaving the workforce, the pool of available workers will shrink, since the generations that followed the baby boomers are not as large. In terms of simple mathematics, this will create a shortage.
A second reason for the difficulty in finding top talent in a number of fields is due to the retiring brain drain. Skills sets that the retiring workforce developed will be difficult to replace, because younger workers are often not being trained for those skills. For example, the average age of plumbers, welders, and other trade workers is 56, and not enough people are being trained in those areas to replace the current workers when they retire.
Fearceful Fight for Talent
Finally, the smaller candidate pool results in stiff competition for top talent. The talent market is currently ultra-competitive, as recruiters and hiring managers try to snap up the best talent for their companies. With this competition, top talent tends to not stay on the market for very long. The days of hundreds of qualified applicants lining up at the door for a job are just about over; it's more likely to see companies competing to fill open positions.
Many organizations and hiring managers are slow to change their mindsets to reflect this paradigm shift in recruiting. Recruiting processes and procedures that are holdovers from the talent-abundant days are designed with the assumption that there will be a large number of qualified applications for positions, and therefore are intended to screen people out, not draw qualified and talented applicants in. Fortunately, Mr. Taylor discussed current best practices in recruiting that will allow you to leverage your recruiting resources for your best shot at finding, hiring, and keeping top talent.
Recruiting Best Practices
For recruiting best practices, Mr. Taylor emphasized the importance of implementing a process that you actually follow, investing in highly skilled recruiters and training them further, treating recruitment like a sales function, building strong relationships with hiring managers, and having Service Level Agreements in place. He also discussed the importance of having a strong employee referral system and maintaining a healthy candidate pool, so you don't get caught flat-footed when you need new talent the most. Finally, using hiring assessments and data to manage and improve your process will allow you to make informed decisions about your recruiting actions and goals.
Activating top talent is tough, but you can build a quality recruiting program at any size organization. The future of recruiting is built on best practices and focused on talent attraction, talent acquisition, and talent retention. With these focuses and best practices in place to implement them, you'll be ahead of the curve and out-recruit your competitors.
Related articles: