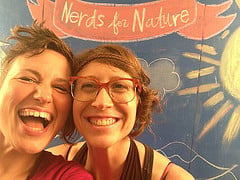 There's more than one way to make sure you're recruiting the very best and brightest talent for your company. These five articles will show you how you can spot rapid learners and high achievers - why you should simplify the application process to attract solid talent – 6 steps to measuring recruiting metrics – why you need to start on your workforce budget for 2015 – and essential HR technologies you can't live without.
Simplify the Hiring Process to Attract Top Talent - Mike Brice - @MikeBrice – "If you want something done, ask a busy person." This old adage rings true into today's job market—yet it seems like the application process used by many companies are wasting the time of busy, hard-working talent. If a job is posted on LinkedIn, shouldn't an applicant be able to apply with just their LinkedIn profile? If a resume is uploaded to a site, isn't it redundant to ask the applicant to fill in a field for every step of their job history? By simplifying the application process, you'll be more likely to connect with busy, talented professionals who are crunched on time.
6-Steps Process for Measuring Recruiting Metrics – RPOA – @RPOAssociation – Attracting and hiring new employees is one of the most essential roles in HR. Without new hires bringing in a dynamic set of talent and skills to the table, your company would start to stagnate. To make sure you're bringing the best-of-the-best on board, start by measuring the effectiveness of your recruitment process with this article's six steps. From defining goals, metrics, and infrastructure to executing your plan, you'll see the gaps in your current recruitment process, allowing you to streamline for next time.
How to Not Get Tricked Out of Your 2015 Workforce Budget – Yoh – @YohCorporate - Do you have a solid plan in place for the 2015 workforce you're looking to hire? If not, now's the time to start—you can never begin too early (especially, if you don't want to start the year in a rolling talent deficit). This article helps you draft up a plan for 2015, focusing on key areas and questions to ask your company's leaders. Plant the seed with your leadership today to get the resources you'll need for the approaching New Year!
The 3 Essential HR Technologies for Filling Your Talent Pool With the Right People – Entrepreneur - written by Colin Day – Having the proper technology in place makes our jobs smoother and our processes more streamlined, while also helping to free up our time by automating repetitive tasks. When a good system is in place, it almost disappears into the background, quietly helping us move mountains at our jobs. Like any other corporate function, HR professionals need solid technology to help us out in the day to day. This article covers technology every HR professional should be utilizing, including video interviewing software, mobile optimization for websites, and applicant tracking software.
A Simple Way to Spot Rapid Learners and High Achievers - Lou Adler - @LouA – Are you just running through a checklist of skills objectives while interviewing? In this article, Lou Adler argues that the amount of accomplishments doesn't matter as much as finding out how a person used their skills to achieve certain goals. Adler suggests creating a performance-based interview, where the objectives of the position are clearly laid out in front of the candidate. The candidate would then provide examples of accomplishments they've made in the past that would match with the position's objectives. This process will allow you to uncover who the rapid learners and key talent are for the position at hand.
Nerds for Nature: Image Source