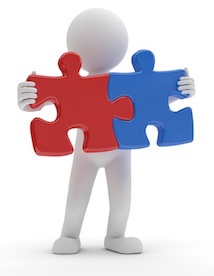 Sourcing is key for successful recruiting. Finding candidates, establishing a rapport with them, and setting up lines of communication is the best way to ensure that you have a steady stream of top-tier applicants to fill your open positions. In this week's RPOA Roundup, we take a look at sourcing best practices, how to approach candidates and talent communities, and how to build a sourcing strategy to find out how to best position yourself strategically for sourcing success.
Passive Candidate Sourcing: Why It's Always Hunting Season – Yoh - @YohCorporate
The best person for an open position may not be currently looking for a job. Passive candidates aren't actively job hunting, and may not be receptive to being courted. This article suggests that companies open the lines of communication for these candidates early, before any positions need to be filled. Building relationships and lines of communication as well as having your existing employees actively promote your company can help you get the best talent when you need it most.
The Value of Connecting with the Talent Community Early – RPOA - @RPOAssociation
For every open position, there is a community of talent best suited to fill it. However, many companies and recruiters struggle to attract and connect with these communities when they need to fill positions. This article discusses the benefits of connect with the talent community long before any job opening appears, to establish the company and recruiter presence, value and brand. It emphasizes how connecting with the talent community early on can help recruiters fill open positions more quickly and with better quality talent, and suggests that the best way to establish this connection is to provide them value, whether it's through content, job hunting tips, or insights into what it's like to work in a particular industry.
Sherlock Holmes Sourcing by @Mike1178 – SourceCon – @SourceCon
When a hiring manager tells a recruiter to find a candidate with a very specific skill or knowledge set, it can be the start of a long and weary hunt. This article suggests an alternative way to find specific talent – by applying deductive reasoning and investigation, very much in the style of Conan Doyle's famous sleuth. It describes the process that a recruiter used to find both a candidate and their contact information within a very narrow set of requirements, and suggests that any recruiter can apply the author's methods to their own candidate search to see great results.
Don't Lose Your Prospects, Retarget Them – Fordyce Letter - @FordyceLetter
You've spent time, energy, and money getting potential candidates to visit your website, so it can be frustrating when they click through but don't submit their applications. While many companies write off the people who visit their site but don't act as no-gos, this article states that instead of letting these prospects go, companies and recruiters should retarget them using tailored ads. It highlights the relatively high conversion rate of retargeted ads, and explains the process that companies can use to launch their retargeting program.
A 9 Step Guide to Create a Candidate Sourcing Strategy by @VinceSzy – SourceCon - @SourceCon
Your normal business practice may be enough to handle everyday challenges, but what if something more difficult comes along? That is the question this article answers by recommending that companies create a sourcing strategy that prepares them for any challenges they may encounter. The article begins by defining sourcing and sourcing strategies, and goes on to suggest an outline for a successful sourcing strategy. This outline can help companies craft their strategy by identifying the information they need to gather and the questions they need to answer, and how to apply the answers to fully flesh out a long-term sourcing strategy.