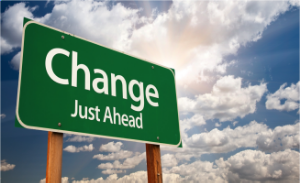 Recruiting needs are rarely steady. Instead, they fluctuate throughout the year due to different factors some are seasonal other organizational. You have peaks and valleys, times when things are slower and you don't need a fully stocked recruiting capacity, and times when you get a new contract, or there's a seasonal business surge and you need new talent, fast. The trick is to make sure that you have the capacity to deal with the high-demand times without having the large fixed cost of maintaining an internal talent acquisition department. On-demand recruiting services are a great solution to fluctuating recruiting needs. In this article, based on an RPOA webinar given by Ray Rike, the president and CEO of Accolo, we take a look at how businesses can use on-demand recruiting services to meet their recruiting needs.
What is On-Demand Recruitment Process Outsourcing?
Regardless of industry or sector, all businesses experience times of increased hiring need and times when they can slow down their recruiting process. This fluctuation can cause a number of issues. Companies that have had relatively little need for new talent can be caught unawares when need suddenly spikes due to a new contract, new product release, or higher-volume season. These companies can struggle to meet the sudden need, which can strain their resources and result in hiring less-qualified but immediately available talent. Alternatively, businesses who have been experiencing a higher talent demand and have internal structures and resources in place for handling this demand may end up with their capacity sitting idle and wasting time and money if the demand dries up.
No matter which difficulty businesses face with recruiting change, they need several things to be able to meet the highs and lows of recruiting needs with the maximum efficiency and effectiveness. These include the ability to quickly scale to meet changing needs, the ability to roll back or ramp down their recruiting capacity as needs decrease, and the ability to replace a capital-intensive recruiting model with one that meets predictable variable costs. On-demand recruiting services meet all three needs, and is an increasingly popular option for companies who want to move away from temporary or contract recruiters in favor of a more strategic partner. On-demand recruiting services differ from contract recruiters in that they can scale up or down according to company needs, they bring best practices and processes to company recruitment, and they work directly with the hiring manager for the length of the recruitment process.
Finding On-demand RPO Vendors
When you're looking to discover whether on-demand RPO is the best option for your company, you need to first find, then evaluate potential RPO providers. Tools for finding RPO providers are varied. Google searches are effective, and RPOA has an RPO provider directory on their website. Another good source for RPO providers is the grapevine. Talk to your friends, business associations, and talent acquisition professionals that you trust to find providers that come with good recommendations. Once you've found some RPO providers, do an in-depth evaluation before you contract with them. Providers can sound and look the same on the surface, and sales pitches and RFPs are not necessarily good determinants of quality. Try out an RPO provider with a limited-risk, limited-time pilot program to see if they deliver a good experience and return in the time period you prescribe.
On-demand RPO can be one of the best ways for business to meet fluctuating recruiting needs. To get the most out of your on-demand RPO provider, you need to establish a long-term strategic relationship with them. Project RPO is not a one-and-done deal. For the provider to be able to ramp up recruiting when you need it, they need to know your business and the kind of talent you need. Having an RPO provider you trust ready to ramp up in case of increased demand, or ready to scale back when the rush is over is worth the effort of finding and vetting a good project RPO provider.
Suggested resources: Roadmap to Hiring Success (eBook)