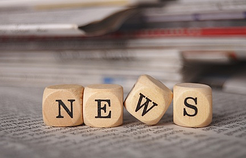 Recruiting metrics and recruiting technology are two crucial topics in hiring and recruitment. They are two things that every organization ought to have, but if they aren't used correctly, then the organization is not getting the full benefit of the metrics' insight or of the technology's capabilities. This week's hiring and recruiting news roundup focuses on these two topics, topics that we haven't covered much in news roundups and that are long overdue for discussion.
Total Talent Solutions: Technology Enables Efficiency and Effectiveness - The Staffing Stream - Leveraging technology as much as possible is critical to managing candidate data effectively and making your recruiting process as efficient as possible. When the technology was new, the next step was to learn the technology and figure out how to implement it into your recruiting process. Now, with so many technology solutions out there, the new next step is to integrate your current solutions so data can be referenced and found much more easily.
Getting a Hold on Your Metrics - The RPO Hub - You can't improve what you can't measure, but if you aren't using your recruiting metrics correctly (or don't have metrics on the right things), then you may not be able to make the improvements that you want to make. Sometimes, traditional metrics like time to hire and cost per hire aren't insightful enough to illustrate what's happening in your recruiting process. This article offers six recruiting metrics that every organization needs to have get an accurate picture of the recruiting process and to know which parts of the process are efficient or inefficient.
The 2014 HR Software Buyerview - Software Advice - This report analyzes the interactions of potential human resource software buyers, and it found two trends of particular importance. The first HR industry trend is that about 40 percent of these buyers are purchasing HR software for the first time. The second trend is that 40 percent of buyers are interested in applicant tracking software. More than 60 percent of those surveyed said they are using a manual method, entirely or in part, to track and to store their HR data. These statistics illustrate that many organizations, especially small- and medium-sized businesses, are slow to adopt and to incorporate technology into the recruiting function. Read more in Software Advice's report, Human Resources Software Buyerview | 2014.
RPO is More Expensive than In-House Recruiting, Isn't It? - The Seamless Workforce - Recruitment process outsourcing can reduce the overall recruitment costs of your organization between 15 and 40 percent. By outsourcing your recruiting to an RPO provider, an organization can save the time and resources its HR staffs building a qualified talent pool or advertising open positions. Those tasks would be outsourced to the RPO provider. Sure, initially, outsourcing your recruiting is going to cost a little bit of money since time is needed to evaluate your current process and to develop benchmarks for success. However, once those benchmarks are hit and the recruiting process is improved, your own costs wil be reduced (and you'll have a happier HR staff to boot).
Would You Hire a Job-Hopper? More Than Half of Employers Have - The Hiring Site - A job-hopper is someone who changes jobs every one to three years. According to a recent CareerBuilder survey, being a job-hopper isn't as bad as it used to be. More than half of those surveyed said they've hired a job-hopper, while a third of employers expect workers to job hop (if they expect them to job hop, what does that do to their commitment for retention)? However, the older someone gets, the less acceptable it is for them to be a job-hopper. Nearly half of employers expect recent college graduates/20-somethings to leave within two years of being hired, while 40 percent say that once you hit your 30s, you better have found an industry or a company to stick with.