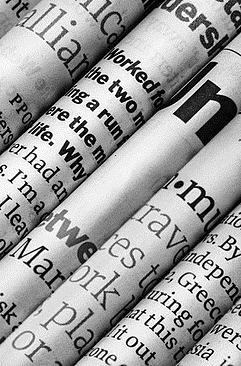 We haven't had a whole lot this week that's industry shaking or game changing, but that doesn't mean there isn't any news worth reading. This week's top recruiting news emphasizes a few great tips for recruiting, something that everyone in recruitment process outsourcing can benefit from. If you're recruiting, put some of these tips to good use to make the most of it.

The Hidden Job Market is Now Revealed as Source of Best Jobs and Best Talent - Lou A - Lou A describes the 'hidden job market' as one that is primarily sourced internally from networking and in-company hires. He says this is a much better job market because it emphasizes past accomplishes and future potential, instead of academics and skills. He also says that hiring managers who look internally through those two sources are much more likely to modify the job to the person, instead of hoping to find a person to fit the job description.

Why You Should Consider Partnering with a Staffing Agency - The Seamless Workforce - Recruiting is much more than finding qualified people and finding them fast. It's about finding the best people who are the right fit for your company. Staffing agencies can get that done really well and have the extended network to allow them to find the qualified ones quickly also. Naturally, they are also a good partner if you need temporary employees.
If You Don't Know What You're Looking For, Any Old Interview Question Will Do - TLNT - If you actually don't know what you're looking for in a candidate, then it really doesn't matter what you ask in the interview. However, once you know what you're looking for, then the questions that you do ask mean that much more. For example, you are better able to score interview answers according to your needs and you are better able to ask questions that reveal who has what you are looking for, versus those that can provide a fairy tale answer or can lie about their past work experiences really well.
A Missed Opportunity: Failing to Use References for Recruiting Top Talent - Ere.net - By references, we mean those listed at the bottom of the resume as people to contact to vouch for the candidate. How can they help identity top talent? This article offers eight tips that will help you to use the references as a great resource to recruiting top talent and to increase the number of referral candidates.
30-60-90 Day Retention Secret - Fistful of Talent - Retention is an important part of recruitment (if you don't retain the employee you have to start all over again), so what's the secret? It's actually to lighten up and not be as harsh. Of course, you want the new employee to turn into the right choice and the best hire to date, but you don't want to end up taking them for granted like you might an older employee.
How the Location of Colleges Hurts the Economy - Economix - This one has nothing to do with recruiting tips, but is an interesting read regarding how unchanged our higher education system is. Some of the country's best colleges are some of the oldest, and it's almost unheard of to found a new university or to think of some really great schools in the South or Mountain West. Perhaps this is hurting our economy more than we think.

Do you have your own tips for recruiting? If so, then right now we are accepting guest posts for our blog, and would love to hear what you have to offer our community. Please send us your article, and it might be featured here in the coming weeks!