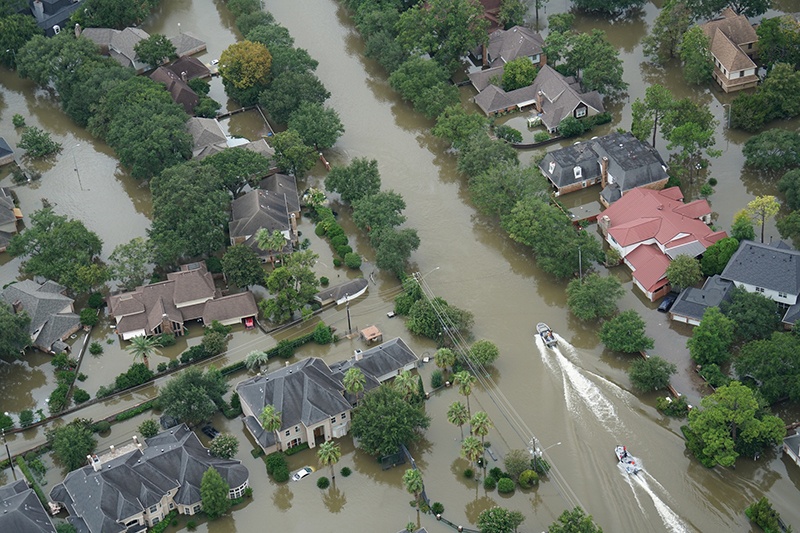 The devastation of hurricanes Irma and Harvey on the U.S. economy is significant, as can be seen by recent reports from Forbes and NBC News here. Most of the losses are contributed to property damage and insurance claims. But, what is the effect of natural disasters on businesses? What are the challenges they face and how do they prepare and cope with the unforeseen. In this #RPOA Weekly, we share the experiences and learning lessons of two recruitment process outsourcing companies who weathered some of these storms.
We Looked Into The Effects Of Hurricane Harvey And Here's What We Found by Forbes
According to one estimate, Hurricane Harvey could end up being the costliest natural disaster in U.S. history. Analysts with Risk Management Solutions (RMS) believe economic losses could run between $70 billion and $90 billion, with a majority of the losses due to uninsured property.
Why Irma's Impact on the Economy Will Be Worse than Harvey's by NBC News
Moody's Analytics estimates that the total economic loss from Irma is roughly $70 billion, including property damage and the short-term loss of economic output. About half of that total is due to damage to residential real estate, and vehicle damage added up to roughly another $4.5 billion.
Staying Afloat: How One Recruiting Firm Weathered a Major Hurricane by RPOA
Business owners will need to find a way to keep the business moving during and after a storm, or incur heavy costs – or even worse, closure of the business. This was a tough but important lesson learned by Christine Nichlos, CEO and Founder of People Science, a recruitment process outsourcing in New Jersey, both in 2012 during hurricane Sandy and previously in 2004 during another major hurricane.
Advice to Keep Your Business in Action During a Storm by RPOA
Given the frequency of hurricanes and storms in 2017 – and the question of whether we can expect more of this cadence moving forward, it's prudent to prepare for the worst now so that you can minimize damages to your offices and your business. Follow this advice from the folks at Hueman, a recruitment process outsourcing company in Jacksonville Beach, Florida, who were well-prepared for hurricane Irma and experienced minimum disruption to their business.
Stay Connected and Keep Clients Informed in the Wake of a Disaster by RPOA
Open jobs can cost employers thousands of dollars when unfilled and RPO firms are compensated for the quick turnaround of their service. When natural disasters such as seasonal hurricanes hit, RPOs need to work through their deteriorating work environment, service their clients, and keep communication channels open.