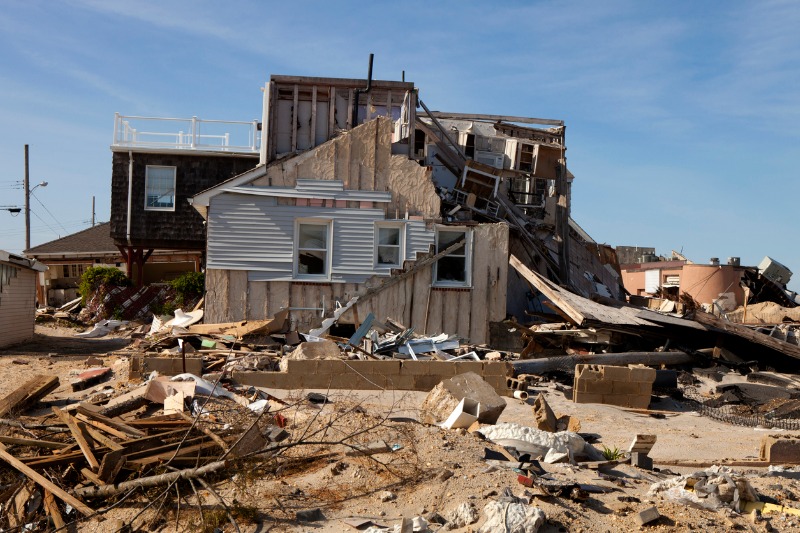 Safety is the first priority when it comes to any natural disaster. However, the effects of a disaster can be felt long after the end of such an event. And even during such an event, businesses receive no pass. Business owners will need to find a way to keep the business moving during and after the storm, or incur heavy costs – or even worse, closure of the business.
This was a tough but important lesson learned by Christine Nichlos, CEO and Founder of People Science, an RPO firm located in New Jersey. A similar devastating storm in 2004 prepared People Science to stay afloat the second time around with Hurricane Sandy. In 2012, Hurricane Sandy traveled along the eastern American coast, bringing 115 mph winds, flooding, more than $63 billion in damages, and nearly 300 fatalities.
People Science received not just the force of Hurricane Sandy's buffeting rain and winds, but endured a subsequent ice storm which left People Science without power for over two weeks.

Weathering the Storm

Unfortunately for business owners, the world – and your clients – will not necessarily pause to allow you to clean up and get back to speed, says Nichlos. Your business must have a way to continue in some capacity during recovery efforts or else risk losing clients.

Perhaps the most pressing and immediately concern for Nichlos during the first storm in 2004 was the lack of power at office. People Science's building did not have a backup generator within the building, necessitating a business purchase on the part of Nichlos – no easy task given the ongoing storm and dwindling supplies. And then of course, there are issues related to generator policies.

"If you're in a shared building without a generator, the generator has to go outside," Nichlos mused. "I go out and buy a generator, and in the end had to put it outside and run a bunch of extension cords."

Although People Science had a generator during Hurricane Sandy, they quickly learned it was not going to provide enough electricity to power everything in the building, and they had to be thoughtful in planning its usage, stressed Nichlos. The generator was used only to power the items absolutely necessary for the continued running of the business, the computers and server systems.

Because of the lack of lighting and heating, additional food and water needed to be brought in as necessary. The team that came into the office shared propane heaters for warmth. These heaters run on gas, creating another detail wrinkle that needed to be tended to during People Science's continued operation. "It's a day and night activity to keep things open," explains Nichlos.

Communications Difficult

Even with company computers running, Nichlos ran into another set of problems: disruption to regular communication channels. For 10 days, the local cellular communication tower in New Jersey was barely operational as a result of the harsh weather. That means even with cell phones, communication amongst staff was difficult.

"Everyone could work remotely, but if you can't communicate, you can't function," warns Nichlos.

People Science's continued ability to function during these communication interruptions is owed to a few precautionary measures, explains Nichlos. During the first storm of 2004, People Science had a strong relationship with an IT company. During Sandy, the director of IT was well prepared and had all vendors on call at all times. It's important to remember that when communication lines go out, you're not necessarily going to be able to reach your standard IT go-to, particularly if you are a smaller company.

"You want to make an agreement that if there is a storm…you make yourself in one of the top five serviced by the IT company following the storm," advises Nichlos.

People Science also made sure to keep their data stored through the cloud in different data banks across the world. Even if one data bank is shut down, your company will continue to have access to its data through those additional banks.

On top of multiple data banks, People Science possessed two internet providers to protect against complete loss of access to the internet. In the event that one provider would go down, the IT team would switch to the alternate provider. Rarely, if ever, were both providers down simultaneously, notes Nichlos.

One golden rule People Science learned during the communications juggling act was the importance of having a variety communication options. In their particular case, VOIP programs such as Skype and Slack and the hardware to support them were crucial to maintaining communications with staff and clientele.

For more on keeping both clients and staff abreast during interruptions to your business, look for upcoming articles featuring communications insight from the experts.