About Talent's name says it all. About Talent is a workforce solutions company that specializes in planning, identifying, acquiring, and managing talent. Backed by a parent company that is recognized for its industry-leading culture and engagement programs, About Talent delivers a culture-focused recruitment methodology that is revolutionizing the RPO industry.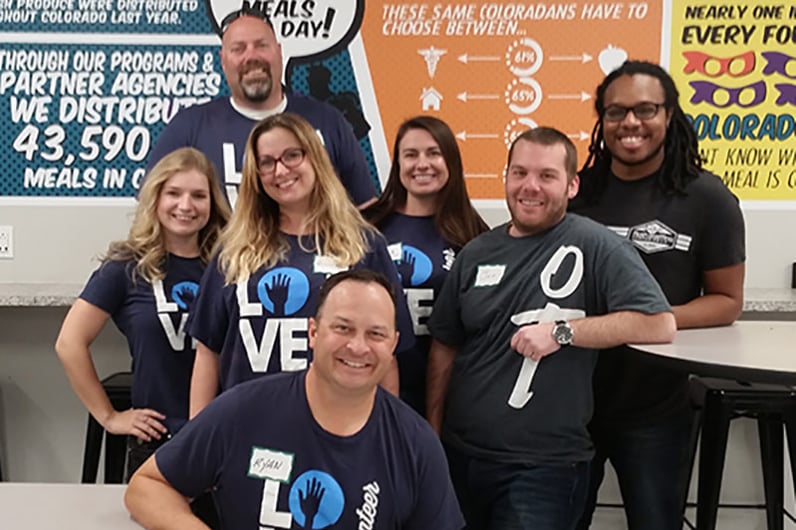 About Talent's Story
About Talent is a subsidiary of Roth Companies Inc., one of the largest privately held workforce solutions companies in the U.S. Roth Companies opened its doors in August 1994 with one office in Newport Beach, CA. The company recognized that the staffing industry provided a special opportunity to truly make a difference in the lives of the people it served.
Based on employee feedback, Roth Companies created and enlivened a company culture focused on doing good things for others and always doing the right thing. This approach resulted in unprecedented demand from its clients and the company grew very quickly. Within four years of opening its doors, Roth Companies was ranked #1 on Inc. magazine's Top 500 List of America's fastest growing, privately held companies. In fact, Roth Companies made the Inc. 500 list three separate times during its first ten years in business. And the accolades didn't stop there. Long before company culture became a buzz word, Roth Companies was being recognized by industry research firms and the business community with top awards for client and talent satisfaction, innovation, and leadership, as well as national and local awards for being a best place to work.
As the staffing and human resources outsourcing industries collided in the early 2000s, Roth Companies remained at the forefront of change. The company matured alongside some of its largest clients and harnessed its expertise to offer comprehensive workforce solutions, including RPO, MSP, and 1099 Compliance Management. In 2010, Roth Companies formally established a subsidiary dedicated to the delivery of these solutions, which was later rebranded to About Talent. Just as they had done nearly two decades before, Roth Companies knew About Talent's primary differentiator would be its focus on culture.
Cultural Alignment
Entrusting a company's internal recruitment efforts to a third-party company can be daunting. Most often, the concern is centered on whether a third-party can truly find talent that will "fit in" to a company's unique workplace culture. After all, it is widely accepted that corporate culture can contribute or detract from employee effectiveness and is a critical predictor of an organization's success. Thus, About Talent believes it's natural for an RPO provider to align their solutions with and be champions of their client's unique culture.
"We believe that cultural alignment is the most critical element of the talent acquisition process," says Vice President Ryan Baca. "It's something we've excelled at internally and we want to support each client's efforts to build their own thriving workplace."
To achieve this definitive level of cultural alignment, About Talent has built proprietary cultural alignment methodologies into their RPO solution to systemically ensure they meet client expectations. This includes conducting cultural discovery sessions during implementation, incorporating each client's unique culture into RPO processes during solution design, and administering cultural assessments during the recruitment process. Combined, these processes empower About Talent to source candidates that are builders of each client's corporate culture.
Experienced Team
About Talent's leadership team is comprised of workforce solution experts that individually bring more than 15 years of experience implementing and managing world-class talent acquisition programs. With the proven expertise in customizing solutions for mid-market companies to Fortune 2000 corporations across nearly every industry, no challenge is too big or small for About Talent's accomplished team.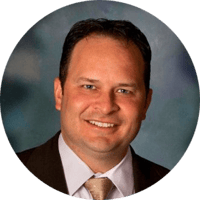 Vice President Ryan Baca has always been passionate about the single most important element to a company's success: its people. With 15 years of industry experience, Ryan is an expert in building and nurturing service teams, overseeing operations, and developing and growing client partnerships. Before joining About Talent, Ryan served in executive roles for international companies where he received national recognition from The New York Times and Fortune magazine for the innovative solutions his team developed to accelerate returns from corporate and employment branding initiatives.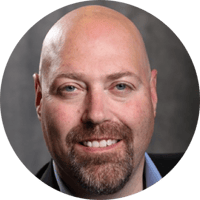 Director of Operations Don Codner knows that teams perform optimally when they are motivated, encouraged to use their strengths, and provided with the industry's best resources and tools. With 20 years of human resources, recruitment and operational experience, Don specializes in understanding client expectations and utilizing best practices and recruitment process re-engineering to successfully deliver customized outsourced solutions. During his career, he has designed and delivered RPO solutions for clients in all sectors.
About Talent's leadership team plays an active role in the delivery and ongoing management of each RPO engagement, and the training of our professional recruitment team.
A Bright Outlook
As more companies acknowledge the advantages to recruiting and hiring talent based on cultural fit, About Talent is strategically positioned to support their needs.
"When we are given the opportunity to become equally engaged and passionate about our client's culture, we have achieved remarkable results—increased candidate quality, reduced turnover, and maximized our client's return on investment," says Director of Operations Don Coder.
With its unmatched approach and experienced team, About Talent is offering companies a highly productive workforce that seamlessly blends into their unique culture and is fully committed to achieving their business objectives.
Company Fact Sheet
Company Name: About Talent
Founded: 2010
General Partner: Roth Companies, Inc.
Founder: Ben Roth
Vice President: Ryan Baca
Headquarters: 1517 Blake Street, Suite 100 B, Denver, CO 80202
Website: www.aboutTalent.com