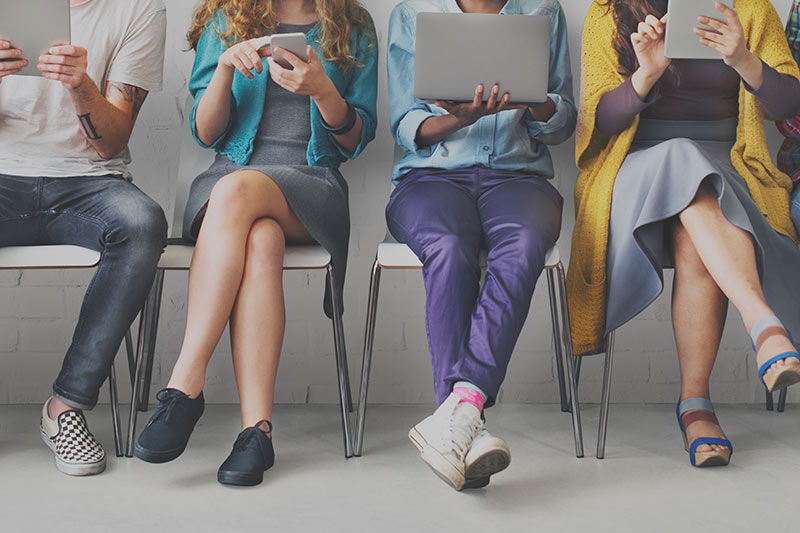 The continent workforce is growing at a phenomenal rate, and there's no sign of stopping. With the growth of temporary workers, contractors and freelancers in the job market, employers need to rework their approach to recruiting and managing their hires to make sure they stay on top of the trend. In this week's RPOA Roundup, we take a look at how to coordinate your contingent workforce to positive your company for success.
6 Best Practices to Implement In Your Contingent Workforce Program – Yoh - @YohCorporate
The contingent workforce is exploding, and with the increase in contingent labor comes increased focus on how best to implement and manage contingent workforce programs and workers. This article gives an brief summary of the current state of the contingent workforce (hint – it's increasing in size and importance), discusses the future of contingent labor programs, and suggest six best practices that your MSP partner should bring to the table. They include that a provider should provide the full range of your contingent workforce-related services, that a provider should be an industry expert, that providers will develop custom solutions for companies, that they have full reporting capabilities and a history of success, and that they are both willing and able to become a strategic partner for your company.
Four Things to Watch for When You're Hiring Contingent Workers – TLNT - @TLNT_com
Contingent workers may be a flexible, cost-effective alternative to traditional hiring methods, but there are still pitfalls that hiring managers need to watch out for when looking to hire contingent workers. This article outlines four key things that companies need to keep in mind when hiring contingent workers and creating a contingent workforce program. These include that screening matters when selecting a staffing company, to form a relationship with your recruiter, to give your recruiter detailed job descriptions to hire from, and to be careful to hire for fit when you're hiring a temporary employee.
Puncturing the 'Myths' About Contingent Search – Fordyce Letter – @FordyceLetter
There is no one-size-fits-all when it comes to hiring. Companies hire and retain recruiters based on their needs and their specific circumstances, but it's important that they have all the facts they need to do their jobs. This post addresses some myths around contingent search agencies with the aim of clearing up any commonly-held misconceptions. These myths include that retained agencies get the most, and best, job orders; that contingent agencies work for discounted rates; that clients are better served by working exclusively with one agency at a time; that retained agencies maintain confidentiality while contingent agencies don't; and that a smaller candidate pool means the search should go retained.
Revealed: The Biggest Challenges of Contingent Labor Management – Yoh - @YohCorporate
As the contingent workforce grows, so does the challenge of managing it. This article reviews some recent contingent workforce trends, and provided insight on what many view as the biggest challenges in contingent workforce management. Of the options provided, respondents identified reporting and metrics as the biggest challenge, with sourcing and hiring contingent labor as a close second. The third biggest challenge was maintaining and/or cutting costs, and compliance/ACA was the least challenging issue identified.
Managing Temporary Labor with MSP and VMS – RPOA - @RPOAssociation
Temporary and contingent labor has gotten hugely more popular in recent years. However, not many companies who go down the contingent workforce route have the internal mechanisms and bandwidth to source, hire and manage their temporary hires. This article presents Managed Service Providers (MSP) and Vendor Management Systems (VMS) as solutions to this problem. It describes the process and history of MSPs, and identifies parties who can benefit from using an MSP. It then goes on to identify what VMS does, gives examples of VMS programs, and identifies parties who can benefit from using a VMS.