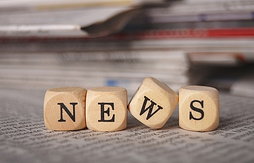 Flexible work options, and the work/life balance (or fit, as one of this week's articles likes to call it), are much more popular than ever. More companies are also opening up to these options, realizing that these options help the company as much as the employee. Below are the latest, and greatest article, about RPO, flex work, and how they can fit into your hiring strategy.
Flex Work and Work-Life Fit: They're Simply a Smart Business Strategy - TLNT - By this point, the benefits of flexible working options are well known and almost irrefutable. They're not only great for employees, but they are also great for the employer as they save on operating costs while being better able to retain talent and to keep employees engaged. Ninety-seven percent of HR professionals say productivity is the same or better with flexible work.
Recruiting 101: It's All About the Chemistry - Fistful of Talent -Chemistry could be better defined here as company culture, or company fit, and those things are important to young talent when they are choosing where to work. Not only does everyone need to mesh and to get a long well, but young talent also want to have a mentor who can help them grow in the direction that they want to grow in and want to be with an organization that's also going in a positive direction.
Does Working from Home Kill Innovation? - The RPO Hub - One downside to telecommuting is innovation. It's reasonable to think that flexible work options, and not having everyone in one place, could decrease the ability to innovate and to collaborate. Ideas bounce differently when you're not face-to-face. However, this is still speculation, as technology overcomes the geographic barriers and manages to keep employees connected. Working from home can save a company thousands, even millions, and those savings alone could be enough of a competitive advantage.
Professional... Partier? What Employers are Finding Out about Candidates via Social Media - The Hiring Site - Nearly half of hiring managers who use social media to research candidates have found information to caused them to eliminate a candidate. The number one piece of information for elimination: provocative/inappropriate photos and info. On the flip side, those candidates that use social media to convey a professional image put themselves at the top of the short list, as 57 percent of hiring managers said that such an image caused them to hire a candidate.
Employee Engagement Does More than Boost Productivity - Harvard Business Review - A simple definition for employee engagement: "People want to come to work, understand their jobs, and know how their work contributes to the success of the organization." The benefits of employee engagement are astounding, as it's not just greater productivity, but also fewer safety incidents, fewer product defects, and improved employee health. The one thing you can do to improve engagement today is to communicate the purpose of the organization, and how each employee fits into that purpose. Show them the greater something to work for, and you may be surprised by the results.
There's a great deal of misinformation about what sources work for hiring and where you should invest your energy and resources. Want to learn the truth? Watch this 60-minute webinar to learn insights and statistics on where folks are finding their best hires. View the webinar and its slides below:
Related Links:
3 Tips to Improving the Candidate Experience
Setting the Foundation for a Successful Recruiting Strategy