Recruitment process outsourcing, or RPO, can bring a world of benefit to your recruiting systems. From taking the weak spots of your process off your plate to building long-term recruiting strategies that align with your business goals, RPO solutions can offer flexibility, scalability, process improvement and long-term strategy development, depending on your business's needs. In this week's RPOA Weekly, we discuss how recruiting process outsourcing can benefit your business.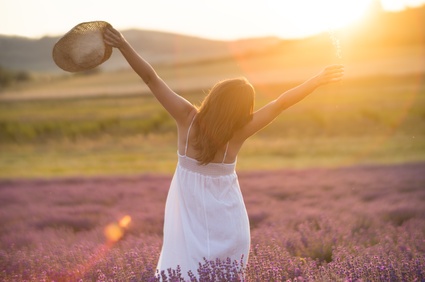 The RPO Value Proposition Evolution – RPOA - @RPOAssociation
RPO relationships aren't a one-and-done deal. Recruiting is an ongoing process, so RPO providers and clients have the option of working together over the long term to meet evolving talent needs. This article discusses how the RPO value proposition develops over the course of a long-term relationship. It starts with the immediate cost-efficiency that comes from partnering with an RPO provider, then develops into positive impacts on the entire business. Finally, the article discusses how RPO solutions can help clients develop long-term workforce strategies that support business goals and help companies achieve growth and success.
RPO: RX for CX – Advanced RPO - @AdvancedRPO
No matter how well-designed your hiring strategy is, poor candidate experience can bring recruiting to a screeching halt. This article investigates current candidate expectations and suggests areas to look at to improve candidate experience. These include your application process, how you prepare candidates, how you can improve your communication, whether you ask for feedback, and how to improve your onboarding. Finally, it recommends RPO as a fix for candidate experience problems.
RPO: Benefits for Your Employer Brand – Advanced RPO - @AdvancedRPO
Are you aware of your employer brand? More, are you deliberately cultivating it to ensure you company has a reputation as a place people want to work? This introduces discusses the benefits of having a strong employer brand, including increased talent pools, better candidate experience, and reduced time-to-fill. It concludes by suggestions how RPO providers can help companies improve and build their employer brands.
Real Use Cases of Recruitment Process Outsourcing (RPO) – Yoh - @YohCorporate
If you're not familiar with recruitment process outsourcing, you may wonder what it does and why it's useful. This article answers those questions by providing practical examples of RPO utility and the problems that RPO providers solve for their clients. These include scalability, so your recruiting needs are covered if they go up or down, an improved recruiting process, and specific hire pushes. One of the benefits of an improved process specifically is that RPO can address either parts or all of your process to make it more efficient, depending on your company's needs.
Key Added Values from Recruitment Process Outsourcing Engagement – RPOA - @RPOAssociation
All talent acquisition is not created equal. Recruitment process outsourcing provides unique value propositions that other providers can't match. This article examines several of these benefits, including that RPO can be as unique as your company's culture and needs require, that RPO gives you the options of scaling up or down your recruiting efforts, and that RPO can improve all or part of your hiring process, but offers the biggest gain in long-term process improvement. The article emphasizes that RPO is a great first step in improving your company's talent acquisition process, which will allow you to align your recruiting with your business strategy to meet your company's goals.