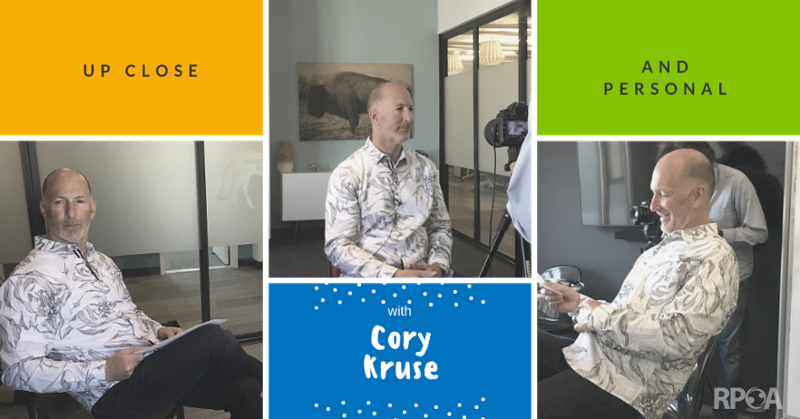 With over 20 years as an accomplished recruitment strategist and fulfillment expert, Cory Kruse brings a unique blend of strategic, technical, and operational strengths that has driven notable growth in environments ranging from start-ups to enterprise solutions for Fortune 100 companies, as well as successful experience in several mergers and acquisitions.
Kruse's strategic approach and "realist" attitude have been reflected through architecting and delivering the best-in-class solutions for clients and are followed by an exceptional track record of improvement and efficiency. Kruse has a relentless passion for blazing trails and developing the people, processes, and technology to deliver the correct solution through innovative RPO Services.
Cory is a thought leader and an advocate for recruitment process outsourcing. He serves on the Recruitment Process Outsourcing Association Advisory Board providing strategic direction and guidance for the organization.
He was recently interviewed by fellow RPOA Advisory Board member Pam Verhoff with Advanced RPO about Cory's work, life, and career in RPO.
The following is a script of part of the interview. Watch the video for the full interview.
Pam: What's the difference between staffing firms and RPO firms?
Cory: Staffing firms are typically more transactional, meaning it's a single search or a group of searches at a time, and it's very much done on a transactional basis under the premise that really the only desired outcome is to fill that job, most of the time.
It [staffing] is very contingent in nature. Meaning the agreement is built on the condition that if you hire somebody I will pay you. So it creates a different dynamic.
The professional recruiters that are doing the work in Staffing are typically paid on a commission versus in RPO where they're paid on a base salary or more like a business professional within a corporate environment. and then you know, typically in Staffing in talent acquisition is typically a Last Choice. It's what we use if we can't fill the job on our own; where is in RPO it is an engagement that is built upon an agreement to deliver a certain set of work that ultimately leads to a higher outcome.
How's the candidate experience different when working with a staffing firm vs an RPO firm?
The difference between the candidate experience in a staffing environment versus an RPO environment could be substantial. In an RPO environment, you're not only dealing with recruiting for the specific position. As an RPO provider, we're also responsible for a stellar candidate experience.
We not only help our customers create an employment brand, but also deliver and measure a candidate experience that helps lend itself to employee engagement, retention, and all those things that are necessary in a stellar talent management environment.
How long have you been in RPO?
I would consider since about '95 or '96. We originally started a company based on outsourcing a specific set of technical skills and from there we ended up taking on a lot more than just equipping our clients with hires. We did some workforce planning. We helped them put together some process and some employment branding. Officially about late 2003 was when I had gotten involved with the bigger piece of RPO.
How did you get into RPO?
I've always been a career talent acquisition guy. I started in Executive Search. I moved into the corporate world. When I was in the corporate world, I was very intrigued with the challenge of hiring a lot of people and doing it very well as a business model-- as an outsourced business model. And so from there it was very natural for me to take what I've been practicing, and what I've learned throughout early in my career, and move that into an outsourced model.
What makes you passionate about RPO?
The ambiguity of what I get to do on a daily basis, the mission, the overall humanitarian mission of finding people jobs and finding companies people. It is naturally just fascinating to me and it's one of the reasons why I've been in talent acquisition for so long.
Besides, there's not many businesses that you can get into at a young age that would give you exposure to so many different business industries, geographies, people, levels of people, cultures, and what have you. It's always been very challenging, ever moving, very fascinating, and very rewarding for me.