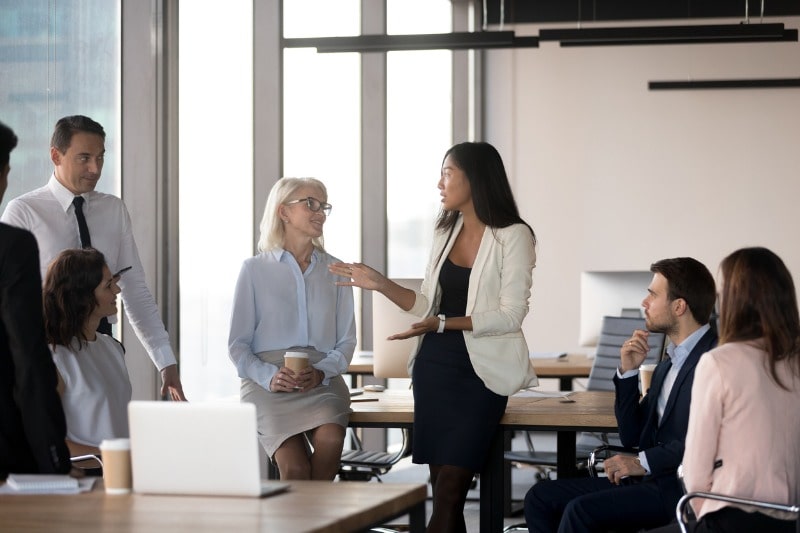 With the recruiting landscape continually changing, staying informed on the latest industry trends and best practices is critical to help you solve some of your toughest hiring challenges. The RPOA invited four talent leaders from Advanced RPO to describe the reality they're experiencing in today's recruiting market and how that reality can affect an organization's recruiting efforts.
Annemarie Penny, Advanced RPO's Director of Business Development, moderated an insightful discussion between Kevin Armstrong, Advanced RPO's Program Director, Mike Foster, Advanced RPO's Account Director, and Sarah Buck, Advanced RPO's Account Manager, during an RPO Leadership Forum webinar hosted by the RPOA's Executive Director Lamees Abourahma. The following summarizes these recruitment leaders' real-world insights on ghosting, wage growth, competition for talent, and scalability.
Ghosting
Armstrong noted that ghosting had been a pervasive issue in the talent acquisition field for the last few years, but the good news is that there have been some improvements over the past year. Various factors contribute to the phenomenon, including an abundance of job opportunities, competitive wages, and inefficient recruiting processes. Perhaps just as important, job postings need to be more transparent so as not to confuse or mislead candidates.
To combat this problem, the panelists recommended that companies optimize every stage of the recruitment process, from the initial application to the offer. Additionally, focusing on transparency throughout the process can reduce the likelihood that candidates will ghost employers, as they will feel more informed and confident.
Wage Growth
More recently, wage growth has started to level off, but none on the panel expect wages to shrink. This slowing wage growth has caused candidates to become increasingly hesitant to move to new employers. Foster and Buck found this cautiousness stems from the current economic state; candidates are willing to take the time to learn about new opportunities but are not as quick to pull the trigger. Candidates are less likely to use new opportunities to negotiate better terms/wages with their current employers. When they do decide to pursue a new opportunity and inform their current employer, they are less likely to receive an aggressive counteroffer.
The good news for employers is that the slowing wage growth and overall uncertainty of candidates have led to a slowdown in turnover.
Competition for Talent
Buck shared that the job market continues to grow, and competition for talent is alive and kicking. With recent record job growth, companies must carefully navigate headcount and hiring practices. While some reports suggest a scarcity of job opportunities, Armstrong insisted that companies are still actively hiring.
Foster pointed out that talent shortages have been a persistent problem since 2014-15 and that COVID-19 just accelerated it further. To attract top talent, he noted that a robust recruitment process and employee value proposition are critical for employers. In this competitive job market, companies must differentiate and stand out to attract the best candidates.
Scalability
All three panelists agreed that scalability is critical to successful recruitment programs. Foster and Buck shared that employers must keep scalability in mind when building their talent acquisition team, and it must be able to scale both up and down depending on needs. Armstrong highlighted how RPOs benefit firms trying to achieve hiring scalability because they have teams of experienced recruiters who can recruit across various industries and functions. As businesses evolve and industries shift, the ability to scale and adapt quickly becomes increasingly essential. Recruiting programs can stay ahead of the curve by focusing on scalability and providing value to the business.
To gain additional valuable knowledge for your business and recruitment efforts, watch the webinar
In conclusion, the job market is shifting, and organizations must adapt their talent acquisition strategies to remain successful. While ghosting is slowing, it can be further reduced by focusing on transparency and process optimization. Economic uncertainty has slowed wage growth making many candidates more hesitant to switch roles. A reliable RPO partner can help companies adapt, as they offer flexibility, scalability, and process improvement expertise.
To learn more about RPO, check out the free resources at the RPO Academy.