Recruiting is about capturing the right audience, and one of the best ways to target your perfect audience is through content recruiting. But once you've decided on to pursue content recruiting and fleshed out your strategy, who do you go to for strategy execution? In this article, based on RPOA webinar "Building Talent Communities with Content Recruiting" by Joel Capperella of Joel Capperella, LLC, we take a look at in-house versus outsourced recruiting, and qualifications you should look for in your content recruiter.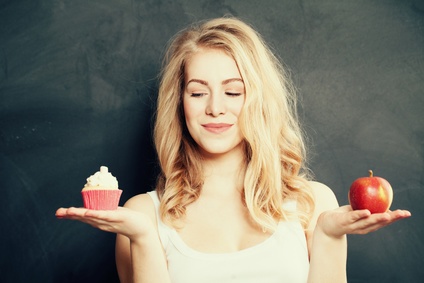 To best determine who should be doing your content recruiting, whether it's an RPO provider or an in-house resource, you can use the following checklist to determine if they have the qualifications and expertise you need:
#1 Technology Masterminds
Content recruiting is a complex endeavor, spanning many different channels and types of content. You want your content recruiter to be well-versed in technological issues, particularly how the technology works and how it can be used to benefit your candidates and make their lives easier.
#2 Enviable Social Media
A great deal of content recruiting takes place or is pushed out over social media. You want your content recruiting team, whether they are RPO or in-house, to have a clear social media presence that inspires envy, or at least respect.
#3 One-Minute ATS
Your goal as a recruiter is to make your candidate's lives and experience as easy as possible, and provide them with an emotional story of their career development with your client or company. If your candidates spend more than one minute on your page, then you're doing something wrong and not giving them what they need. One way that you can monitor how you're doing on your ATS is to go and apply to one of the jobs that you have posted, and time yourself to see how long it takes.
#4 Creative Sourcing
How is your RPO provider or in-house team sourcing? When choosing a content recruiter, you want to be very clear about how their sourcing works and what their priorities are. Make sure that you know the pace they source at, and how highly your content recruiter prioritizes sourcing ahead of or at pace with need.
#5 Employment Brand Snobs
Your employment brand is one of your greatest assets in recruiting, and if your in-house or outsourced content recruiter isn't an employment brand snob, they should be. If they aren't, that should be a major red flag to look elsewhere for your content recruiting needs. If you use an RPO provider, they should either be helping you improve your employment brand or be receptive to executing the brand guidelines you provide. Internally, you should have someone in the role of "employment brand cop" who looks at everything going out to ensure that it's aligned with your company's brand and voice.
#6 Choose Quality Over Quantity
When it comes to candidates, always choose quality over quantity. Ask your recruiter whether they prioritize the number of quality candidates you're gaining over the sheer number of candidates you see, and what they're doing to ensure quality over quantity.
These six items are a good way to determine if your RPO provider or in-house team has the approach and expertise that you need for effective, well-executed content recruiting. Use them as a guideline for selecting your team, and sit back and watch as your recruiters bring in quality candidates who are engaged and excited about the story your company tells.
Want to learn more about content recruiting? Watch webinar: "building talent community with content recruiting."