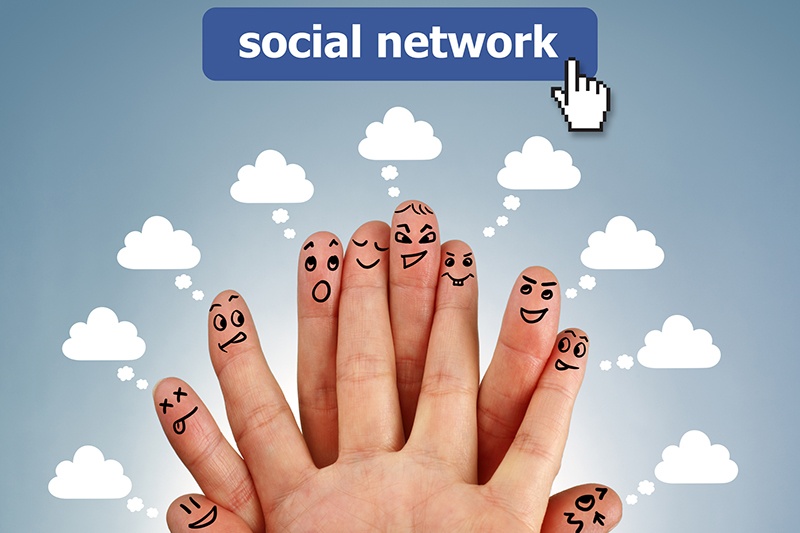 One of the recruiting layers important to hiring active and passive candidates is social media. Proper use of social media channels can extend your outreach beyond the typical job boards and can also serve as an extension of your in-house referral program.
Though it might be tempting to sign up for every social media outlet available, effectively using social media to augment your recruiting takes a more measured approach. We asked talent acquisition experts for some tips and best practices to keep in mind when refining your social media game to make the most of your time and effort.
Mind Your Industry and Skillsets
Some industries might find social media outreach more or less useful than others, says Tim Oyer, Vice President, Sales at Advanced RPO, a recruitment process outsourcing provider in Chicago, IL. For example, highly regulated industries, in general, tend to see less traction using social media recruiting. Though it's not quite clear why this is the case, it may lay in the candidate base of such industries skewing older or more conservative in nature, explains Oyer.
Blox, LLC, is a medical module manufacturing company, combining design and construction with mass manufacturing. The creation of these medical modules combines several different disciplines, including construction and marketing. As a result, the candidate pool is quite varied, says Melanie McNary, Director, Human Resources at Blox.
For McNary, social media recruiting has been helpful, but "you're not going to find everyone you need." Caulking and vinyl workers for example are so specific and labor intensive that they have almost no visible presence on social media. Though this doesn't mean you shouldn't try using social media for these skillsets, don't put more time and effort into that avenue than is reasonable, McNary advises.
Related: Hiring Challenges: What Talent Acquisition Leaders Encounter Today
Focus on the Positions
"We tend to see varying results based more upon the positions we are recruiting, rather than the specific industries," says Oyer. In Advanced RPO's experience, the positions that gain the most traction for them include sales, marketing, recruiting, and other HR roles – those that frequently reach out to others. "Think of it in terms of the types of people that tend to be more active on social media."
Leverage your Current Employees
Use your existing employees to broaden your social media reach, advises Oyer. This is especially effective with an employee referral system in place that rewards employees for recruiting, leading to employees more likely to use their own social media channels to advertise the position that needs to be filled.
Despite employee's who might refer on their own, you want to do more to help your employees make those connections, says Oyer. "When you engage your employees to help, it's most effective when you provide them the tools and templates to post information." This could range from a message template including links to the job posting and site, to links to the social media pages of your business. "This helps ensure consistent messaging and employment branding."
A proper referral program goes a long way toward augmenting your social media outreach as well. Blox has found dozens of new workers thanks to internal recruiting, notes McNary, and that's without a fully-fledged referral program in place. Implementing a program that rewards referrals and offers the tools and strategies for recruiting will enhance your social media outreach, particularly when it is properly marketed to your existing employees.
Have a Written Policy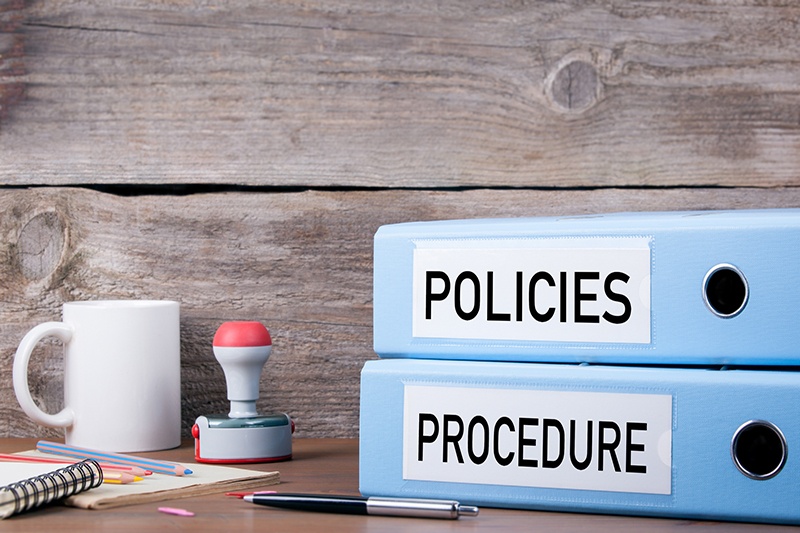 A documented social media policy will help make sure your approach to recruiting through social media is consistent and avoids any potential legal issues, says Oyer. Your social media policy should list:
All of the standards and guidelines that dictate the use of social media.

The rules and regulations surrounding your social media-use, including use that is not associated with recruiting, such as employees talking about work-related matters on their personal social media profiles.

The approval process behind social media posts, including establishment of the roles involved in the overall social media team.

Any security-related guidelines, such as password requirements, access restrictions, and location from where any social media may be posted.
What this social media policy includes is in many respects whatever works best for your company. But sticking to those guidelines and processes through an established document can help maintain accountability and give a blueprint for further improvements to the policy down the line.
Establish a Social Media Presence Prior to Recruiting
Hiring online through social media channels will be much more effective if you can establish a professional presence on social media first, advises Oyer. Regular blog posts regarding trending issues or best practices in your industry are an effective way of putting your name and business in people's minds. You can also comment on other articles or conversations happening on social media – anything that presents you as a thought leader in the industry, adds Oyer.
It's important to remember that creating a strong social media presence is important to overall "findability," as well. Your job postings detailing your branding and culture are far less effective if a candidate cannot find a place on the web that provides further information on your business and the type of work it performs.
"Don't treat your social media post as a job posting – it's networking and branding," says Oyer.
Suggested: Assess Your Needs and Review Your Culture to Write a Job Description that Lands Top Talent
For more information about factors to consider when integrating social media into your recruiting strategy, view this webinar: How to Establish a Social Media Recruiting Strategy.