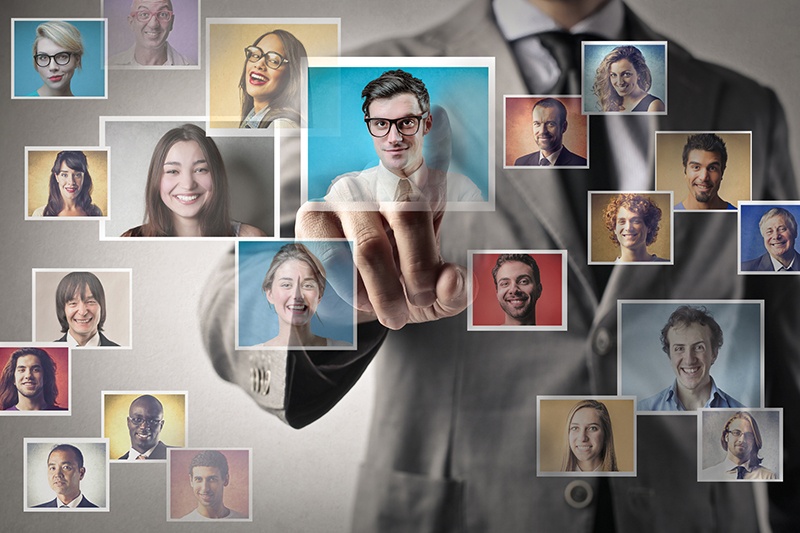 With social media playing a greater role in candidate recruiting, it has become a more regular – but controversial – practice to review a candidate's personal social media profile to screen for a sense of past behavior and accomplishments.
In fact, roughly sixty percent (60%) of employers are using social media sites to research job candidates, up from fifty-two percent (52%) in 2015 and nearly eleven percent (11%) more than 2006, according to a recent CareerBuilder survey.
This kind of screening can prove useful for identifying whether an individual has experience and skills that make them a great fit for the position, and can also indicate how well they would mesh with the company culture, for better or for worse. Unfortunately, making a hiring decision based on information found through a social media account can open up your business for a number of legal challenges if you aren't prepared, says Annemarie DiNardo Cleary, Member at law firm Eckert Seamans in Richmond, Virginia.
What is the Danger of Screening?
Cleary, a successful litigator with nearly 20 years' experience in the fields of financial services and employment matters, explains that more than 50 percent of businesses have begun screening candidates' social media profiles, and depending on who you talk to, you might get a different opinion of whether your business should be screening candidates via social media.
Looking at a candidate's social media profile might give you the opportunity to evaluate a candidate's written communication skills. "But it can also reveal information that you cannot legally consider in making a hiring decision," says Cleary. "That's where you have to be careful."
According to the CareerBuilder survey, more than a quarter employers surveyed found content online associated with an employee that caused them to reprimand or fire the employee.
Refusing to hire a candidate after you've viewed their social media profile – even if that refusal isn't based on what was found on their profile – opens the way for claims of discrimination. Many companies are well aware of this risk: a 2013 SHRM survey revealed that seventy-four percent (74%) of organizations who did not screen social media refused to do so out of concern for the legal risks associated with the act.
Many states have a variety of laws that expressly prohibit certain actions or punishment based around social media content, notes Cleary. For example, 23 states have password protection laws, restricting businesses from requiring employees to hand over their social media passwords. In a similar vein, some states offer an off-duty law, preventing businesses from firing an employee for doing while off-duty, such as drinking, just because it "looks bad."
Figuring out what laws your state adheres to and becoming familiar with the rules around them is one of the first steps to incorporating social media screening in a "safe" manner.
You Need a Written Policy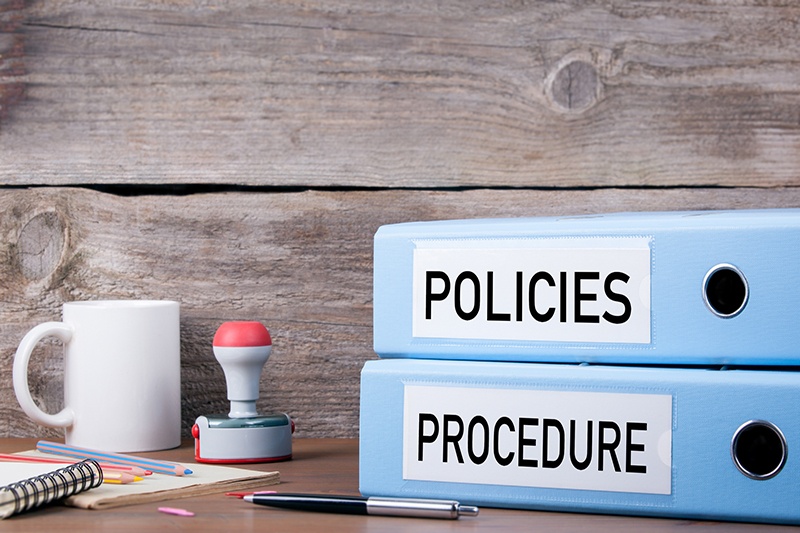 If you do any sort of background screening through social media, you're going to have to assume there will be some sort of discrimination accusations down the line. "Race, age, disability, pregnancy – an employer cannot consider any of these when making a hiring decision." Unfortunately, these characteristics are typically front and center on many social media profiles, making it easy for a candidate who was not hired to make a discrimination claim based on employers viewing that information, explains Cleary.
To best protect yourself from these claims, you need a written policy for background screening. "If you have a policy and can demonstrate that you follow that policy, your case is going to be stronger," in the event of a claim, Cleary points out. One of the most important things to have on that policy is a concrete procedure for carrying out a background screening – everything from who does the screening to when it is checked, to what sites are used for screening.
Cleary recommends several best practices for putting your social media screening policy together so that it accomplishes the goal of screening and reduces the chance of legal trouble:
Assign a particular person to do the screening. This person should not be the hiring manager, warns Cleary. The further the person is from the hiring process, the less chance that an applicant could succeed on a discrimination claim based on the social media review. You're more likely to get only the information that should be considered for hiring in this fashion, such as education, background experience, etc.
Perform all screening at the end of the hiring process. It's wise to hold off on social media screening until the end of the hiring process, along with the personal background check. The Equal Employment Opportunity Commission (EEOC) has been pushing to hold all background checks to the end of the process in order to avoid preconceived judgments. "The EEOC wants employers to give people a chance," says Cleary.
Prohibit the hiring team from performing their own search. Hiring managers should not be performing candidate social media checks on their own time. This can easily open the way for discrimination claims or improperly cloud the judgment of the hiring manager. Screening should be performed at the appropriate time, by the appropriate individual, using the documented channels.
Document the social media you will be screening. Select the social media outlets you want to use for candidate screening and stick to them – don't just Google a name, advises Cleary. Social media such as Twitter or LinkedIn are more likely to contain business-related information relevant to the job position, and using just a few select social media channels keeps the screening phase from becoming too arduous. Plus, entering a name into a search engine can get you a variety of results, and not all will necessarily have to do with the candidate.
Review your policy on a yearly basis. As new social media emerges and new regulations are built around their use, it will be necessary to occasionally update your screening policy to make sure you remain in compliance with state laws and abreast of any new best practices surrounding social media screening.
Keep a list of red flags you want to look for during screening. Like the list of social media channels, you want to have a list of traits that would mark the candidate as a poor or dangerous hire and stick to them. This can include a history of violence, threats of violence, hateful things, or even bad-mouthing prior employers.
With regular review and strict adherence to your chosen policies, your hiring team can reliably use social media to assist in gauging whether a candidate is the right fit for your company and culture. For more on leveraging social media to boost your hiring strategy, check out our webinar "How to Establish a Social Media Recruiting Strategy," presented by digital marketing guru, Joel Capperella.