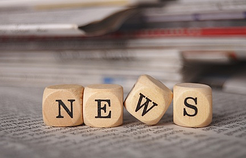 Part of the reason why we do a weekly hiring and recruiting news roundup is to keep our audience abreast with some of the latest hiring and recruiting trends and discussion. What are the hot topics in the industry, topics that aren't mentioned on this blog? Are there any new research findings or strategies that the world ought to know about? This week's roundup covers some of those trends and strategies, while highlighting some of the newer challenges in RPO and human resources.
How RPO Saved Post-Recession Recruiting - The Seamless Workforce - A key aspect of post-recession recruiting is the array of new strategies and ideas that didn't exist before 2008, or were tough for in-house recruiters to leverage. RPO saves post-recession recruiting by allowing human resource departments to have more time and money to devote toward some of these newer strategies, such as social media recruiting and an improved pipeline.
The Latest Trends in Hiring Costs and Efficiencies - The RPO Hub - The latest trend is that your organization may not be using the right metrics to assess your hiring process. Metrics such as cost per hire and cycle time may offer helpful numbers, but those numbers can be misleading since they don't provide as much insight into your recruiting process as you would hope. Instead, this article offers several better metrics to incorporate that offer better detail about what's working, and what's not working, in your hiring process.
Bridging the Hiring Manager/HR Gap - Accolo - Hiring managers and recruiters experience the recruiting process differently. While managers may spend most of their time interacting with the candidates, the recruiters spend their time searching for the best candidates and finding people who fit the needs and expectations of the hiring managers. This discrepancy can lead to a gap in the perception of how the recruiting process is functioning and which parts of the process aren't functioning as well. The best way to bridge this gap is by communicating the problems instead of blaming each other for not doing the job. If hiring managers don't have the right expectations, then recruiters need to say something, for example.
In Hiring, Algorithms Beat Instinct - Harvard Business Review - Research has shown that using an algorithm to evaluate applicants is 25 percent more effecting than human reasoning by itself. The idea of using an algorithm to decide which candidate to hire may put some people off, but the resistance is no different from using algorithms and data in marketing. Deciding what would work best in a campaign may seem like something that only human reasoning could decipher, but often times the hard data says something completely different from human intuition. Overall, an algorithm can make a great tool since the research shows that people use information inconsistently and can be distracted by data points that don't matter.
The One Trait that Guarantees a Good Hire - Inc Magazine - This company founder and CEO looks for effort when he's looking for a good hire. Effort, he says, will make a candidate stand out, even if the candidate doesn't quite have all the qualifications for the job. His idea is that effort is a great way for a candidate to stand out, and he has no reason to believe that someone who didn't put in the effort prior to the interview is going to put in that effort once s/he is on the job. "We don't define effort; we just ask for it," he says.
It's no secret that one of the biggest expenses and assets for an organization are its employees. From recruiting and hiring to training and retaining, managing human resources is a huge cost. If done well, it can also be the biggest asset. Our on-demand webinar, "The Boardroom Recruiting Report," shows you what your organization is losing by not approaching human resource challenges with business solutions.

In this hour-long webinar, you will learn:
Methods of establishing quantitative results to show the business impact of recruiting.
Examples of the potential cost savings associated with recruiting.
A method for calculating the true cost of turnover.
Metrics to link lost revenue associated with recruiting and speed of hire.
A method to measure the revenue impact associated with quality of hire.
Access the webinar slides and video below to learn the hidden earning potential of recruiting.