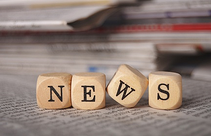 In this week's RPO news roundup, one thing we're doing differently is including a few infographics that highlight trends and important statistics in hiring and in the workplace. News is often expressed in ways besides words, just like how determining the best candidate for the position is more than reading the words on the resume. Below are the most important and fascinating recruiting news stories from the past week.
Are You Getting Left Behind? Why Best-in-Class Companies are Using RPOs [Infographic] - Accolo - Over half of small and medium-sized businesses outsource their recruitment, and 80% of enterprises do the same. Since fewer than 12% of companies are actually satisfied with their hiring process and efficiency, recruitment process outsourcing could be the solution to improve satisfaction and results. This infographic illustrates exactly what Accolo has accomplished with its clients, including reducing the time it takes to find the candidate you'll ultimately hire.
Why Employees Have a Role in Their Own Engagement - Fistful of Talent - Nobody is just an employee. There are many more facets to being an employee than just a worker that's been hired by a particular organization. When you are an employee, there are many sides to that identity and many responsibilities to that role. That includes your own engagement. By shifting the issue of "employee engagement" onto management, it forgets that employees also need to contribute to the solution because they too are part of the problem (if there is a problem).
How to Conduct an Effective Interview - The Seamless Workforce - The interview is one of the most critical steps in the recruiting process, as the factors for the hiring decision often come from this 20, 30-minute conversation. If you don't ask the right questions, then you can end up making a bad hiring decision because the choice was based on incomplete information. To complete the picture, keep questions relevant to the position i.e. ask questions about pertinent challenges and the goals the new hire is expected to achieve. It's also best not to assume anything about the candidate i.e. that certain characteristics about them indicate success, or that they will fit into the company because they came from a certain school or part of the city.
Working Vacations are the New Normal [Infographic] - HR Bartender - Over 80% of employees check into the office on a daily basis when on vacation. No, getting work down while on vacation isn't ideal, but it's much better than not using those vacation days at all. It's estimated that up to 70% of U.S workers leave vacation days on the table at the end of the year, and some workers choose to quit versus take a vacation. Technology allows people to work from anywhere, at anytime, so it's better to have employees take their vacations and spend time with family versus letting these days go and wearing them out.
How to Stop Bad Hiring Decisions Before They Happen - RPO Hub - Doing this is harder than you think because the main problems behind a bad hiring decision are complicated, and often times, farther back than the job offer or the job interview. One of these main problems is making an assumption about the problem and how to fix it. If you assume what the root cause of your bad hiring decisions is, and don't take the time to really know, then you end up allocating resources inappropriately and wasting them. Another main problem is not having a hirind and recruiting system, or a step-by-step process for ensuring a good hiring decision each and every time.