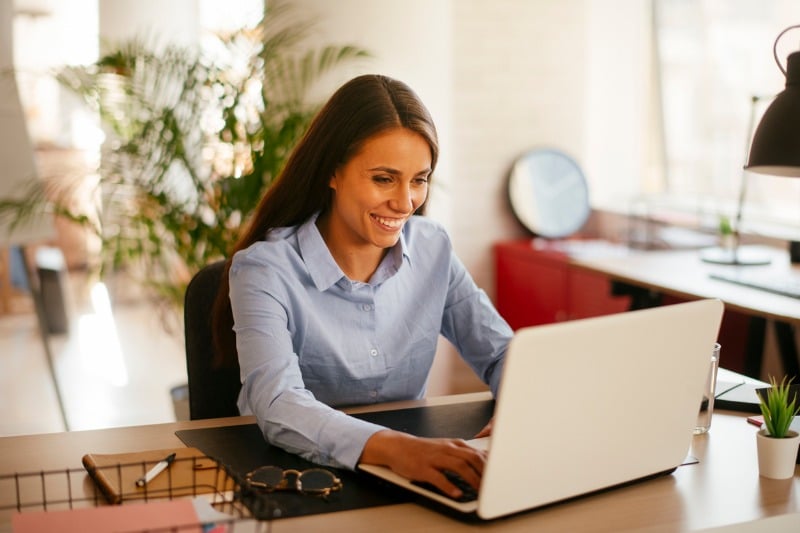 Is your recruitment process as effective as you need it to be to compete for top candidates to run and grow your business? Are you losing good candidates that you want to hire? Do you know what to do to improve your recruitment process and get the results you want? Whether you do your recruiting in-house or use recruitment process outsourcing, three important things that will change and improve your recruiting results are social recruiting tools, candidate care, and mobile recruiting.
1. Social Recruiting Tools and Platforms
Are you still recruiting with manual processes such as paper applications and resumes, in-person skill testing, and single job board posts? If so, you don't have the same access to candidates that your competition does, and you will never even see most of the quality candidates who are applying online and connecting to recruiters with social media. Adopting social recruiting tools such as LinkedIn Recruiter, Twitter, TalentHook, Hiring Solved, SwoopTalent and social media platforms such as a Facebook business page, enables you to get in front of the candidates and create engagement and stimulate interest in your company and in your open positions.
If you're not able to get up to speed with electronic and social recruiting tools, recruitment outsourcing can give you access without the big investment in technology and learning represented by purchasing and learning to use an applicant tracking system or setting up and running business Facebook, YouTube, and Twitter accounts.
Access free webinar on-demand: Top Three Recruitment-Related Trends for 2021
2. Candidate Care
When you're under the gun and you have a recruiting crisis, it's easy to overlook how the candidates are experiencing the interaction. But a mindful effort to create a better candidate experience will help prevent losing candidates and pay off in improved reputation and good word of mouth.
In a difficult economy with a surplus of job seekers, it may be tempting to lowball applicants on salary when it comes time for the job offer. Don't low-ball candidates on salary. Everyone has access to the internet and good research resources and your candidates know what the current salary is for their skills and experience. If your hiring managers are low-balling salary on job offers and losing good candidates that you need, review your recruitment process, study the market rates for salaries, and bring your offers in line for quality hires.

Be responsive to candidates. Create a response template to acknowledge receipt of resumes and one to inform candidates who won't be interviewed.

Focus your recruitment process to shorten your interview cycle with careful pre-screening. Avoid broad job descriptions and explain the specific skills and experience you are looking for and don't make candidates answer the same questions over and over with different people.

Don't waste time in your recruitment process. Review it to eliminate inefficiencies and things that frustrate candidates and waste time. Does it take months to fill your open positions? Do you leave candidates hanging for long periods of time without communication? Does your online application take a long time to complete? Fix problems like these to save time and improve the efficiency of your recruiting.
3. Mobile Recruiting
More and more candidates are using mobile technology such as smart phones and tablets, and want to search for and apply for jobs when away from their computers. To be effective and competitive, make your recruitment process mobile-friendly.
Optimize your company's employment page for mobile viewing.
Send job alerts to candidates' smart phones with text campaigns or alerts.
Use mobile recruitment to develop unique recruiting campaigns that deliver job opportunities, new, and other information such as open house and job fair announcements.
Having the right employees in the right positions at the right time is essential to profitable business operations. Taking the time to make a few important changes in your recruitment process will produce measurable results you need from recruiting and hiring.
About the author: Andrew Greenberg has over 17 years of experience in Talent Acquisition. Industry-educated with a Master's Degree in Personnel Psychology, Andrew draws upon a background that is rich with experiences from both Corporate and Agency staffing environments. He is the founder and Managing Partner of The Recruiting Division, a leader in U.S. based RPO-style recruitment solutions.