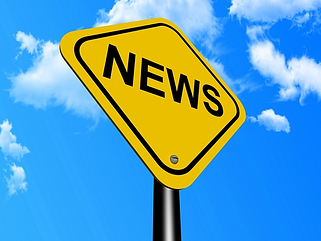 Hiring decisions aren't the easiest decisions, and it's not often that we have the time improve our hiring decisions and our recruitment processes. Fortunately, this week's news roundup can help you do that making the improvement easier and less time-consuming. Use the news articles and resources in this week's roundup to improve hiring decision:
The New Resume: It's 140 Characters - Wall Street Journal -Are you using Twitter as a recruiting tool? Those who are swear it's the best thing ever, and has even become an exclusive way to recruit for some organizations. It's not going to replace LinkedIn anytime soon, but Twitter is become more popular due to the connectivity and the reach of the network.
Resume Tips for Job Seekers in Our Digital World - The Seamless Workforce - Resume and resume writing is changing (if you haven't noticed, read the article above). Yet, there's no way to get a new job without one. So, make sure to follow these resume tips, such as using results-oriented language, to ensure that your resume has relevance in today's digital world and online recruiting.
Employers Pursuing Alternative Talent for Hard-to-Fill Positions - The Hiring Site - Do you need a technical writer? If so, then consider those with reporting or paralegal experience, as those skills can transfer. This slideshow features 10 different hard-to-fill positions, as well as alternative talent and experience that could work for your company as well. This falls into the theme of hiring the best talent that's available, and in branching away from strictly considering those who've previously held the exact job title. Audio technicians and computer support specialists could make good electrical engineering technicians, for example.
The Seven Habits of Highly Effective Recruiters and Hiring Managers - Lou Adler - You can't operate as if there's a talent surplus when there isn't a talent surplus at all. So, what are some of the habits of highly effective recruiters, especially in this talent drought? They include constant self-improvement and focusing on attracting the best, instead of repelling the weak. It turns out that recruiting within a talent surplus is very different from recruiting in a talent deficit.
Evaluate Your Recruiting Process [Infographic] - HR Bartender - We all know there's a right way, and a wrong way, but how do those two actually differ? What's the latest on the right recruiting process? This infographic (and it's a good one) shows you the difference as well as some startling statistics as to how disconnected employers are with job seekers and what they want out of the recruiting process. One pointer: over half of job postings did not have any clear employment brand messaging. When job seekers are only spending 30 seconds on a posting, brand messaging and overall visual appeal are key to keeping their interest.
Senior Executive Recruiting Using Live-Streaming Video - RPOA - Clear cut evidence can be a big help in improving hiring decisions. It gives all parties a chance to see the interview. This article offers additional reasons to use live-streaming video tools like Skype, as well as some best practices.
Related Links:
5 Easy Things to Do to Improve Your Recruiting Process
Top Hiring and Recruiting News: Process Recruitment and Sourcing
4 Top Recruiting Challenges for 2013
Do you have your own ideas and resources on how to improve hiring decisions? If so, then we'd love to hear about them and share them with our audience! The RPOA is currently looking for hiring and recruiting thought leaders to present in our monthly leadership forum. Put in your request to present today!