Good employees, top performers and innovators, and educated and qualified hires are a valuable resource in any business. If your hiring managers or human resources staff are too overwhelmed with day-to-day urgent work to source and hire quality candidates and your open positions remain open a lot longer than you'd like, it's probably costing you money. You may want to consider RPO, recruitment process outsourcing, if your business is experiencing strong growth, multiple acquisitions, a new business structure, or is expanding into new markets. The costs of RPO are usually apparent, but do you know how much it can save you? Measure your return on investment and you'll have your answer.
Why Are You Considering RPO?
One of RPO's biggest values is in solving pressing recruitment problems. If you are considering RPO, you have recruiting problems. When an RPO firm solves your recruiting problem, it saves you more than just money. Depending on why you use RPO and how you use it, RPO can save you time in your hiring process, free your HR staff to focus on important non-recruiting processes, increase the quantity of quality hires, improve your candidate experience, or all of the above.
What to Measure to determine ROI on RPO
Whether you use RPO to completely replace your HR function, enhance an overtaxed HR department in areas they have identified they need help, or to work with your HR department through crunch times, measuring your ROI starts with your current numbers. For example, if you know that it currently costs you $5,500 to hire a sales representative, once you have decided to use RPO to staff your sales force, track how much each hire costs and compare it to what it was originally. If you use RPO to improve candidate experience and build your employer brand, start with existing information or criteria about candidate experience to compare with the RPO results. If you use RPO to streamline your hiring process, you'll want to compare several cost-points such as number of effective candidate sources, time-to-hire, hiring manager satisfaction, candidate satisfaction, quality of hire, and retention. You can also learn a lot about ROI by looking at how many candidates you lost after the offer before and after you start using RPO.
RPO Brings More Than Just Cost Savings
If you have a need for hiring that's beyond your HR staff's expertise and resources, but not ready to invest in more HR salaries or recruiting technology, RPO adds value without those big investments. Many RPO firms use the latest recruiting technology, including software and social media platforms, and you get the advantage of these resources without buying, installing, and learning how to use them in-house. RPO providers have the expertise that your HR staff may lack so you benefit from an instant increase in the level of recruiting knowledge and experience.
Don't wait until you're in the middle of expanding into new territory or acquiring new business and strain your recruiting resources to look at how RPO can help. Take XO Communications' lead and make it a part of your planning strategy to get even more return on your investment. Business IT and communications leader XO Communications turned to recruitment process outsourcing for immediate and long-term recruitment improvements to meet competitive talent management goals. XO Communications had aggressive timelines and complex challenges, including a 60-day RPO implementation with change management, and key metrics like timing, pipeline, and milestones. They were able to quickly align their need for specialized technical and business-level talent in a tight market in an extremely short timeframe. To get the most value from RPO, the time to look at services and providers is before you need them.
Recruitment Process Outsourcing services can be categorized into four main categories: Enterprise RPO, Project RPO, Point-of-Service RPO, and Emerging RPO Services. Which service type is right for you? View this comprehensive webinar on RPO core services.
Related Resources:
Prepare to work with an RPO provider (article)
Setting up for success: What to prepare for when selecting with an RPO partner (webinar)
How to select an RPO firm (article)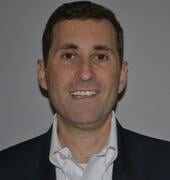 About the author: Andrew Greenberg has over 17 years of experience in Talent Acquisition. Industry-educated with a Master's Degree in Personnel Psychology, Andrew draws upon a background that is rich with experiences from both Corporate and Agency staffing environments.
He is the founder and Managing Partner of The Recruiting Division, a leader in U.S. based RPO-style recruitment solutions. Learn more about The Recruiting Division.