In spite of the trend toward referrals and networking, many situations in recruiting require job ad posting. HR personnel may implement a mandatory job posting policy as part of an employee requisition system to avoid problems with employment law compliance. When you have a lot of jobs to fill in a short timeframe, such as for a seasonal workforce or a large contract IT project, posting job ads is a necessity. You have to let people know about your openings and provide some information about the job and its requirements.
Aggregator Job Board Sites
Compete.com, a marketing and digital intelligence resource, reports that job aggregators generate more unique visitors each month than top job boards Monster and CareerBuilder combined. Job aggregators such as SimplyHired.com, Indeed.com and Broadbean.com broadcast your job postings to users who have set up job alerts or job search agents, so your postings go out to candidates based on their keywords selections. Job aggregators also spend a lot of time on search engine optimization so your job ads get access to the traffic they generate. There are a few different ways to get your job ads onto job aggregator sites to start generating traffic for your opening. Many paid job boards push posts onto aggregators. A lot of job aggregation sites will grab your job postings from your company employment or careers page for their database. You can push your job postings to an aggregator with an XML feed and send the exact information about your postings to aggregators.
Recommended Resources: Amazing Charts & Stats About Candidate Sources in 2013
Facebook Social Jobs App
Facebook's foray into the job board arena in early 2012 met with some failures and false starts. At mid-2013, the app, called Facebook Social Jobs Partnership, https://www.facebook.com/socialjobs, has met with mixed reviews. Vanessa Smith of executive recruiter JMJ Phillip has some harsh words for Facebook and job search, saying it will only make job search more competitive and extreme, making job searching "worse than casino odds." Stephanie Jones of Cuff Jones legal recruitment believes it will enhance job search but worries about employers' and Facebook profiles, a common controversial factor surrounding social media and employment issues. Dan Finnigan of Jobvite, a social media recruiting platform (and one of the developers powering Facebook's Social Job App), touts the app as making job search simpler and giving candidates a way to apply for and share job postings. Stacy Hawley of Credo, a career counseling company, feels the new app is a "significant recruiting too" because of the huge user database, giving recruiters and job seekers alike access to exponentially more candidates and opportunities.
Recommended Resources: Establishing a Social Media Recruiting Strategy
Alternatives to Job Boards
A big concern for recruiters, employers and job seekers alike is overwhelming quantity and quality of job postings and responses. For recruiters especially, a smaller quantity of quality candidates is more important than a huge response that must be sifted, sorted and managed. Employers and recruiters find it easier to control the quantity of responses with postings on sites like Craigslist or by reaching out to network on LinkedIn, as well as niche and specialty job sites for specific types of candidates, such as CrunchBoard, 37signals, AdRants and JobLux. Better focused and more tightly targeted job searching and candidate sourcing results in more successful results for everyone in recruiting and job search.
Related articles:
There are a lot of avenues to consider when you need to post job ads for open positions. Your strategy will dictate whether you post jobs on large job boards like Monster and CareerBuilder for a large quantity of applicants, an aggregator for an ongoing recruiting campaign, or a more tightly focused job posting on a niche job board site that reaches a very specific population of candidates. An emerging factor in job search and candidate sourcing is social media and mobile technology. Employers are already experimenting with bypassing much of the traditional recruiting process and seeing results with methods such as tweeting about job openings, and candidates are turning to personal websites, online profiles, smartphones and tablets in their job searches. Soon, we may see either the complete demise of job boards or a metamorphosis through social media that turns job boards into more efficient and intuitive recruiting tools.
Recommended Resources: Recruiting Senior Level Executives with LinkedIn and Video.
This presentation will address how LinkedIn and recorded Internet video streaming have dramatically changed the traditional executive search industry providing greater talent reach, quicker assessments and faster time to executive hire. Stringer will also explore LinkedIn and Video best practices for executive search, how they are used today and how future technology advances could change our traditional executive search business model. View presentation.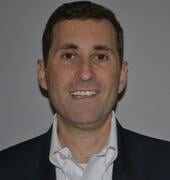 About the author: Andrew Greenberg has over 17 years of experience in Talent Acquisition. Industry-educated with a Master's Degree in Personnel Psychology, Andrew draws upon a background that is rich with experiences from both Corporate and Agency staffing environments.
He is the founder and Managing Partner of The Recruiting Division, a leader in U.S. based RPO-style recruitment solutions. Learn more about The Recruiting Division.