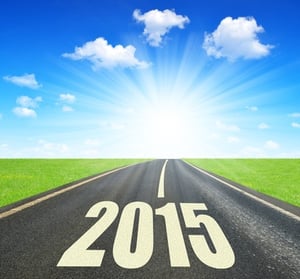 Every business industry has its own set of best practices, and recruiting is no exception. Best practices let you leverage the experience and success of others to grow and succeed in your business. In this week's RPOA Roundup, we take you through a tour of the best recruiting advice around. In this year-end recruiting best practices review we present best practices that range from general overviews to peeks into the future of recruiting and leveraging different pipelines to achieve recruiting success.
9 Best Practices in Recruiting Top Talent – RPOA - @RPOAssociation
Sometimes, it's best to learn from the experts. This article, based on a webinar with Jimmy Taylor of Novotus, presents nine recruiting best practices that Taylor has benefited from over his long career in recruiting. These include, but are not limited to, having and following a documented recruiting process, investing in hiring and training recruiters, treating recruiting like a sales function, building strong relationships with your hiring managers, and developing and maintaining strong candidate pools.
Recruiting Trends for 2016 and Their Supporting Best Practices, Part 1 of 2 – ERE Media - @ERE_net
Keeping up with and implementing emerging trends keeps your company cutting-edge, improves your employer brand, and prevents your practices from becoming outdated. This article, the first part of a two-part series, predicts six recruiting trends that will dominate the field in 2016, and suggests best practices for implementing the trends. Some of the trends presented include a growing focus on recruiting innovators, improving the selling ability of job descriptions, and the growing prominence of video messaging in recruiting. Best practices for these trends include using video job descriptions and job offers to attract candidates, surveying potential applications to find out if job descriptions are exciting, and putting together a process to identify innovators within large volumes of resumes or LinkedIn profiles.
Recruiter Trends: How to Up Your Recruiting Game – Yoh - @YohCorporate
When you're trying to up your recruiting game, you need to find out both what resonates with talent and which practices work best to develop an attractive program. This article discusses what attracts top talent, how recruiters can grow their networks, how to speed up the recruiting process, and how often recruiting strategies should be assessed. Best practices suggested include developing a strong digital footprint, attending networking events to have in-person discussions with potential candidates, and reassessing recruiting strategies each period.
The 20 Employee Referral Program Best Practices – Talent HQ - @jjbuss
Employee referrals are some of the best sources for quality candidates, and adding employee referral programs is something that every company should do. This article suggests ways to maximize the benefits of employee referral programs through fifteen employee referral program best practices. These include engaging leadership in the program, holding contests to see which employees generate the most referral activity, and always accepting referrals, among others.
Bold Best Practices That You Should Add to Your University Recruiting Process – ERE Media - @ERE_net
Corporate recruiting interest in college grads is finally rising after being in a slump for years. Now it's time for recruiters to redo their old, outdated college recruiting strategies to meet the changes in both the expectations and job hunting tactics of recent grads. This article outlines twelve new university recruiting best practices, including shifting to a data-driven college recruiting approach, adding a refer-a-student program and on-campus student ambassador program, add more scientific screening and assessment approaches, leveraging the knowledge of grad assistants, going mobile, targeting passive student candidates, and developing remote recruiting capabilities.