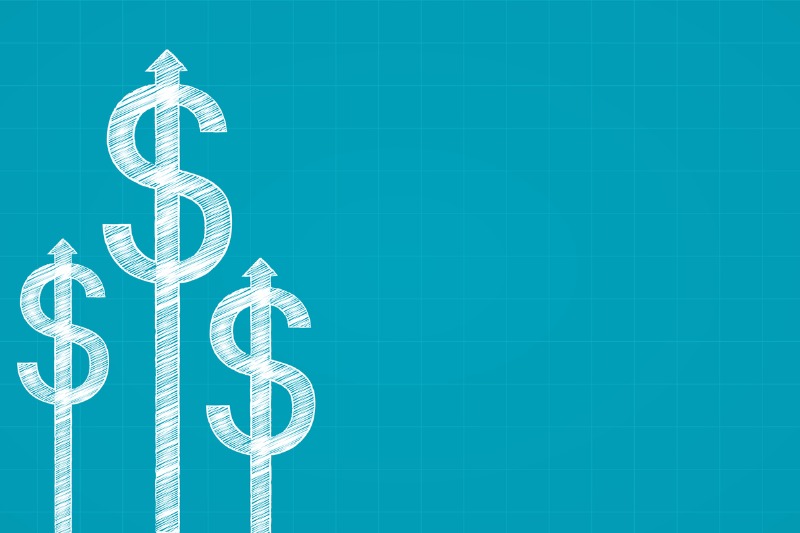 The pandemic created increased market pressures on talent acquisition like never before. Rising inflation, particularly in the US, drove increased wages all across the board including recruiters. Among other factors, the rise of talent cost combined with extreme talent shortage has caused rates for recruitment outsourcing to go up.
Despite the rate increases, the benefits of RPO still include cost savings, improved efficiency, scalability, and access to talent technology. However, it's essential to understand the various factors that influence Recruitment Process Outsourcing pricing. In a recent webinar, the Everest Group provided five valuable actions companies can take to manage high outsourcing prices. This article will apply those five actions to the RPO pricing model, so Chief Human Resources Officers (CHRO) get the most value for their money when outsourcing their recruitment process.
Action #1: Compare Your Current Contracted RPO Price to the Current Market Rate
Abhishek Sharma, Partner, Pricing Assurance at the Everest Group, pointed out that this first action has three steps, or three questions companies must answer to complete this first action. Those three questions are:
How Competitive is the Price that You Currently Pay?
What Area of Your Contract is the Most Affected?
What's Your Maximum Amount of Increase You'll Accept?
How Competitive is the Price that You Currently Pay?
Generally, Sharma said that companies need to compare the competitiveness of their current contracted outsourcing price to the current market price. For CHROs, they should first understand the competitiveness of their current RPO contract price compared to the current market rates. Sharma rightly pointed out that the contracted price in 2019 might not align with market rates in 2022. When answering this question, you might see that your current RPO rate is reasonable or higher in 2022 than in 2019.
What Area of Your Contract is the Most Affected?
If the price of your RPO contract seems higher than other comparable RPO contracts, it's essential to understand how the cost is affecting different parts of your recruitment process. For example, as a CHRO, you need to know how the contract price affects the sourcing process, the screening of candidates, and the onboarding process. You may also need to add up-skilling or re-skilling to your model.
Sharma said that price increases are not the same across your outsourcing process. That means that the price inflation rate will not be the same across your whole recruitment process. As CHRO, you need to look at the most critical parts of your recruitment process and see which area is suffering the most. This analysis will help you focus on areas for rate talks with your RPO provider.
What's Your Maximum Amount of Increase You'll Accept?
As a CHRO, you need to understand when it is okay to accept a rate increase. In some situations, you may be able to afford a slight rise in rates. But it's essential to make sure you can afford the rise first. It would be helpful for you to know how much you can afford. Knowing your limit would help you negotiate a fair rate with your RPO service provider.
Something else to consider is Foreign exchange (FX) rates. FX rates can assist you from a worldwide viewpoint since currency devaluation, or predictive depreciation might lower some of your price pressure. It's critical to consider the impact of FX rates on pricing when collaborating with a global RPO partner.
Action #2: Ensure Your RPO Technology Stack Aligns with Industry Best Practices
Rahul Gehani, Partner, Pricing Assurance at the Everest Group, said that the amount of technology used in outsourcing has continued growing over the last five to six years. Companies used only a few technology elements; now, those elements are considered necessary. Also, because of the growing maturity and penetration of technological solutions, the return on investment from technology is gradually rising.
As a result of these changes in technology, he recommends that companies do the following:
Consider the advantages of their current technology stack.
Measure the value gained from that technology and compare it with industry averages.
Continue to push providers to include more technology in their services.
Most CHROs know that it can be beneficial to have a suitable Applicant Tracking System. But over time, newer and better automation has been added to the mix. For example, new technology can help with automating resume screening, candidate sourcing, screening, and re-discovery.
Technology will continue to change, but the human element will not disappear. CHROs are part of that human element. As a CHRO, you need to ensure that your technology meets industry standards and provides your company with value.

Action #3: Try Switching from an Input Pricing Model to an Output Pricing Model
Sharma said that while clear and straightforward, input-based models can be vulnerable to price hikes during periods of high demand for talent. He noted that companies only pay for time and effort under this model. However, the connection between how many people work on a project and income is direct. So providers have a few ways to adjust their prices. And this lack of alternatives can lead to providers increasing prices.
An output pricing model has the following benefits:
Companies pay for the effectiveness of the services delivered.
Encourages providers to get the most out of each service employee.
Incentivizes providers to innovate and provide maximum results with minimum full-time employment.
The output pricing model is less clear than the input pricing model. But companies can balance wage increases by becoming more efficient, which means they don't have to increase prices.
If you are using an input pricing model with your RPO provider, it might be helpful to talk to them about switching to an output pricing model. This discussion will make the pricing process clear for you.
Related Content: How The RPO Model Could Boost Your Recruitment ROI
Action #4: Lookout for Role Inflation
Role inflation is when a service provider takes on more responsibility than they can handle. For example, an RPO might put a senior recruiter in the role of a junior recruiter. Sharma noticed that some people had been given more responsibilities over the years. However, he observed that lately, there had been an increase in the number of people given too many responsibilities on outsourcing teams.
Sharma and his team looked at how role inflation affects outsourcing pricing. He found that if the role responsibilities increase by a small amount, the price of outsourcing goes up by 5 to 6 percent. Also, there are times when service providers need to inflate some of their roles. But he cautioned services buyers to make sure the service provider isn't extending roles to get more money from them.
Therefore, CHROs and TA leaders should talk to RPO providers about role inflation. This discussion will help ensure that the recruitment process does not become too expensive or ineffective.
Action #5 Review Pricing of Recruiting Software Platforms You Integrate with Your RPO Provider
It would help if you looked at your contracts with any recruiting software platforms you integrated with your RPO provider. For example, if you have a separate contract with a programmatic recruiting solution that your in-house team uses, merged with your RPO partner, that could increase your price.
Gehani said that outsourcing services are open and honest about how much they spend on technology. Because of this, it is easier for enterprises to negotiate a price. However, he said that software platforms are not open and follow confusing pricing models.
Therefore, CHROs and TA leaders need to review existing Service as a subscription(SaaS) contracts to ensure they get the value they expect from that platform.
Gehani noted that the overall spend on software products and licenses could be as high as 2 percent of the overall revenue of an enterprise. To gain significant benefit from your software and not overspend on it, he pointed out five pitfalls enterprises should avoid. CHROs and TA leaders should avoid these pitfalls as well.
Pitfall #1: Wrong usage estimation
If you estimate the wrong usage rate of the software, your company can lose a lot of money without you knowing it. Gehani observed that some companies overestimate or underestimate their present and future software usage.
Pitfall #2: Over-estimating usage patterns
Gehani observed that when companies overestimate their present and future usage pattern, they pay too much for the software. For instance, TA leaders might project a higher than the actual future-use pattern for their job advertising software. This incorrect projection could trigger CHROs to increase the company's spending on unwarranted software subscriptions.
Pitfall #3: Under-estimating usage patterns
If you underestimate how much software you will use in the future, the company that makes the software might increase the price. But if you underestimate, you might go over your contract volume and have to pay more money.
Pitfall #4: Ignoring discounts
Gehani said that many software platforms discount the product up to 90 percent at launch. He observed that many companies do not take advantage of these discounts. CHROs and TA leaders should watch for discounts and ask about them, so they don't overpay for software.
Pitfall #5: Lack of price renewal protection clauses
Gehani pointed out that many companies do not include a price renewal protection clause in their software contracts. This action can be a big mistake because you won't be happy if the software platform raises prices at the end of the contract. CHROs and TA Leaders should lock in a reasonable price for a multi-year contract, and they should also include a price protection clause so that they are not surprised by price increases at the end of the contract.
It is essential that you are getting the most value for your money, and by comparing your contracted RPO price to the current market rate, you can be sure you are. Furthermore, ensure that your RPO technology stack aligns with industry best practices. Finally, keep an eye out for role inflation - as roles grow in demand and specialization, so should the corresponding compensation. By following these tips, you can be confident that you're getting the most value for your money regarding your RPO provider.
To learn more about getting the most value from RPO, please visit our RPO Academy for free resources