Accolo, one of the godfathers of recruitment process outsourcing (RPO), is shaking up the talent industry once again. Accolo, the company that pioneered the fusion of technology with recruiting, is re-focused on their leadership position as a solutions provider. Accolo predicted the movement of RPO from large enterprises to smaller organizations and they understand today's businesses require more flexibility and attention that are not in the market's current, rigid models.
To Accolo, RPO isn't just about recruiting, but about creating a partnership that helps businesses grow and experience continued success.
New Leadership Is a Key Differentiator
Many firms offer rigid models that force businesses to forecast and pay upfront for their annual hiring. This, however, is not practical for any organization in today's economy and Accolo is tossing that model out the window.
New Senior Vice President, Mike Tastle, believes that every business should be able to benefit from recruitment outsourcing, regardless of size. No matter the growth levels of your company, it takes a team of experts to understand your business, assess your needs, and scale your resources. This level of customer focus is largely unheard of, but Tastle has made it a reality.
Along with the addition of Tastle to the Accolo team, comes new VP of Business Development Mike Palmer. Palmer brings decades of experience to the table and a true passion for Accolo's core values. These core values, or Accolo's "Candidate Bill of Rights," put the candidate experience at the forefront of recruiting. Each candidate has the potential to be a future employee, customer or stakeholder in your business, which makes producing a positive the candidate experience one of Accolo's top priorities.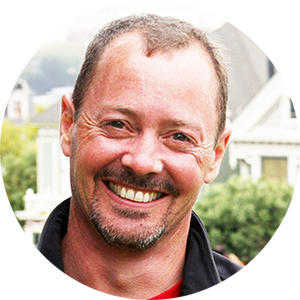 Palmer has carried these core values with him across multiple leadership positions in the RPO industry at companies such as Adecco RPO, Futurestep, and Ceridian, and he's even a proud founding member of the RPOA.
Through this visionary leadership and years of recruiting experience, clients are able to increase recruitment effectiveness and hiring manager satisfaction, while reducing fixed costs and boosting organization agility.
Accolo Makes Recruiting Look Easy
The Accolo team has years of experience helping businesses in need of recruiting support. They use their understanding of client needs to consistently lower recruiting costs, find high-caliber candidates, and decrease time-to-hire.
Accolo's recruiting experts know the type of employees that will help you become more successful, and bring a passion for hiring that consistently leads to success. Great hires happen when hiring managers are introduced to the best person for the job, and Accolo's team is here to make that happen.
With this refreshed approach, this experienced team, and these new offerings, Accolo will be poised to elevate hiring solutions for years to come.
Company Fact Sheet
Company name: Accolo Business Services LLC
Year Founded: 2000
Founder: John Younger
CEO: John Younger
Headquarters: 535 Mission Street, 14th Floor, San Francisco, CA
Parent Company: None
Private/public: Private