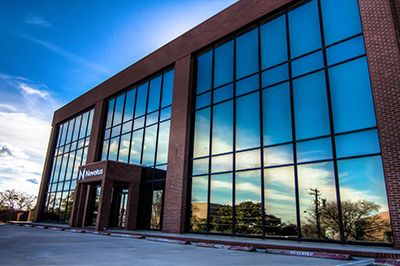 Novotus, recently acquired by military recruiting giant Orion International, is positioned for growth in the recruitment process outsourcing (RPO) market as it leverages its parent company's reach, infrastructure, and capabilities. Novotus (Latin for "change, alter or reinvent") operates on the keystone principle that a deep partnership with clients is the key to providing the best possible workforce.
The company was founded in Austin, Texas in 2002 by Mike Mayeux & Jimmy Taylor, whose goal was to reinvent the way vendors partnered with their clients to provide successful recruiting outcomes - by putting people at the center of their delivery solutions. Committed to the growth of Novotus, and the recruitment process outsourcing industry in general, Mayeux and Taylor were two of the co-founders- and active members- of the Recruitment Process Outsourcing Association, the leading organization for education and resources for RPO community.
A PEOPLE-FIRST RECRUITING PHILOSOPHY
Novotus' leadership consists of career talent acquisition professionals with stellar, proven track records of making companies and the RPO and Recruiting Industry better. Novotus' leaders bring experience in corporate recruiting, staffing, RPO, research, consulting, project management, technology, finance, and quality together - to build and deliver a better result.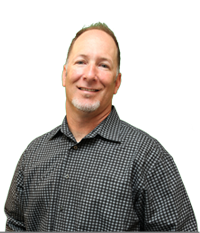 The company also brings a unique philosophy to its corporate culture. "We believe being 'good' is not nearly enough. What matters is that we get better at a more rapid rate than that of our competitors. This is in our DNA and we work to live it out everyday with our team and customers," says Cory Kruse, President of Novotus. Novotus was born by fighting and delivering on the higher complexity, harder to fill positions typically found within the mid-market. However, this philosophy has lead to the expansion of their breadth of service. Although the mainstay of their business is RPO, Novotus has the unique ability to recognize needs and implement and execute a successful program for all talent challenges -- from recruiting for a single hire to competitive intelligence and recruitment technology optimization. Novotus is uniquely positioned to solve most recruiting challenges.
EXPANDING THE INFRASTRUCTURE
In January 2016, Novotus was acquired by Orion International, the nation's largest Military Talent Firm. Orion specializes in the design and implementation of customized recruiting solutions that deliver proven dependable leaders and technicians transitioning from the military. Orion works with over 600 companies each year and has found careers for more than 38,000 Veterans since 1991.
"Coming together with Orion has allowed Novotus more exposure and opportunities for enterprise-level engagements and expanded capabilities. For clients of both Novotus and Orion, we're able to source from a much larger talent pool and give our clients a more comprehensive suite of services," says Kruse.
For Novotus, the ability to fill positions with military grade talent is a game-changer. Orion, on the other hand, added the capability to solve recruitment challenges for its customers who need industry experienced technical talent or an outsourced recruitment solution. Together, Orion and Novotus have been able to build stronger end-to-end capabilities; a powerful combination that is quickly gaining traction.
STAYING GROUNDED AND LOOKING FORWARD
Novotus was born in the heart of Texas, a major hub of growth, innovation and vitality, and remains a reflection of Austin and its community. Established and experienced, while embracing the spirit and a culture of a start-up. Novotus will grow its RPO business by leveraging past and present success, while quickly expanding through the support of Orion International. As the company grows, they have never wavered from its commitment to its core competency - to be the best recruiting delivery partner in the world.
Company Fact Sheet
Company Name: Novotus
Founded: 2002
Founders: Mike Mayeux & Jimmy Taylor
President: Cory Kruse
Headquarters: 5508 Parkcrest Drive, Suite 100, Austin, TX 78731
Parent Company: Orion International