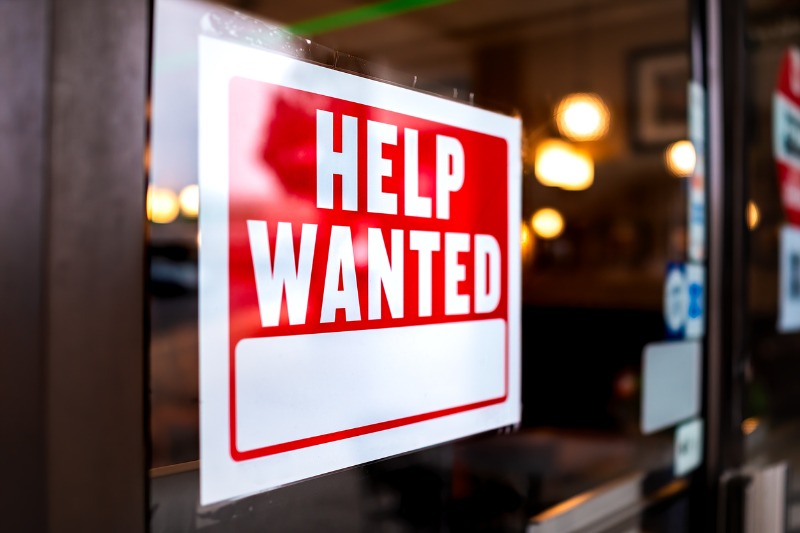 The U.S. economy is coming back stronger than expected since the onset of the pandemic. The Bureau of Labor Statistics reported 10.9 million job openings at the end of July. And according to a recent flash report conducted by HRO Today and Broadleaf, 72% of businesses expect an increase in hiring in the next 12 months. It's not a matter of when the Great Rehire will start—but how long it will last.
So how can companies adequately prepare for this hiring surge? In our newest RPO Leadership Forum webinar, Mike Brann, Director of Business Development at Broadleaf Results, discussed how recruitment process outsourcing (RPO) can help companies address recruiting spikes in today's uber-competitive labor market.
Brann covered the importance and value of RPO programs and how businesses can optimize their RPO partnership. Here are the highlights from his presentation.
Why is RPO Important?
For many businesses, it can be challenging to discern if it's better to hire a recruiter before or after a key hiring need arises. Brann says that it's already too late if companies wait to hire a recruiter the moment the hiring need presents itself. A recruitment process outsourcing program offers the following strategic benefits to a company:
Scalability
Customizability
Cost-effectiveness
Technology
Support
RPO providers offer scalable recruiting solutions. "RPO programs can scale up and scale down with your business," said Brann. If your hiring needs ramp up, you can engage several recruiters in your RPO program. But if your recruiting needs slow down, you can pare down your recruiting support to only one RPO recruiter.".
RPO solutions are fully customizable. Brann pointed out that companies can engage an RPO partner to support any part of the recruiting process—from sourcing and screening to onboarding and training. He added that RPOs can help fill the top of the talent funnel with qualified and screened candidates that are ready to work, solving a significant challenge that's currently hindering companies and the success of their business operations.
Conventional wisdom says that it takes at least 30 days for a new recruiting team to generate a return on investment. As Brann sees it, that's precisely what makes RPOs cost-effective. He observed that finding good recruiters is difficult—especially in today's market. So when a company uses RPO, it is already moving towards a cost-saving recruitment solution.
Most RPOs are technology experts and can bring tested-and-proven technology solutions to their clients. Companies typically have the option of either using their own technology providers or integrating with ones introduced by their RPO partner. Because RPOs have the vendor-relationship and technology know-how, RPO clients have access to best-in-class resources and can gain immediate positive results.
Brann emphasized that RPOs offer comprehensive support for their clients. RPOs talk with leaders and tell them what they need to know—not what they want to know. Strategic RPO partners are honest brokers and should always provide companies with a proper assessment of where they stand against their industry competition.
Access webinar: How Recruitment Process Outsourcing Can Help Businesses Address the Great Rehire
Tying RPO Into Your Complete Talent Strategy
Many companies are starting to observe the benefits of RPOs in transitioning their recruitment into a total talent strategy. Brann observed that companies have utilized RPO programs in different ways—from addressing initial sourcing and screening functions to taking over all aspects of the recruitment process. He said that companies are now turning to a fully-customized RPO program as a long-term talent solution instead of a quick fix.
Questions You Need to Discuss With a Potential RPO Partner
Brann believes that asking questions starts a successful relationship with your RPO partner. As a result, companies can build a solid relationship with their RPO provider that can help enhance their employer brand. Below is a list of questions he recommends discussing with a prospective RPO partner.
What are our competitive differentiators? How are we promoting them?
What is our company's value proposition? How can this help us entice candidates to join our company?
How can we enhance our talent attraction efforts?
Do our HR and TA teams have the tools they need to succeed?
Do we have suitable suppliers aligned? In what ways can we measure supplier performance?
Are we going to remain working remotely or institute a return to the office? What does our back-to-office plan look like?
What percentage of our workforce is nearing retirement? Do we have proper sourcing or talent pipelining strategy to use to replace them?
Optimizing Your RPO
How can companies maximize their partnership with an RPO? Here are the five ways Brann suggested to get the best from an RPO.
Fully integrate RPO with your TA department
Divide and conquer between RPO and TA
Set agreed-upon metrics and KPIs to measure performance
Utilize open req or close/fulfillment fees
Trust the recruiting expertise of your RPO
Companies must ensure that their RPO partner will seamlessly mesh with their TA department. Brann said that a good RPO would ensure they can be successful working with your company. That's because the success of an RPO means hiring success for their client. He advised to watch out for RPOs that make lofty promises without discussing their process and how they will get there.
RPO is not a one-size-fits-all model. Your RPO partner and internal TA department should work in tandem to achieve your talent goals. Brann said that RPOs could play a critical role in helping in-house recruiters with sourcing needs at the top of the candidate funnel to ensure a high-quality slate of talent is presented to the client.
Brann stressed the importance of setting up key metrics and KPIs with an RPO. He said that companies that don't track their partner's progress are making a mistake. Ultimately, RPOs should be held responsible for attaining certain marks. "Make sure you're working with your RPO partner, tracking their success, and holding them accountable to certain predefined recruiting objectives. If you don't, that could be a recipe for disaster," he said.
Right-fit RPO partners eat, sleep, and breathe recruiting. For that reason, Brann encourages companies to trust their RPO partner. He reiterated the importance of knowing that the best RPOs are "straight shooters," as they will give you the reality of your recruiting situation. RPOs keep their finger on the pulse of the talent market because they are living in it daily. "Look for over-promises," he cautioned. "But also look for trusted partners—a company that's not just going to just spoon feed you what you want to hear, but one that's really going to formulate an effective total talent strategy."
He said that right now, companies might need to have difficult internal conversations around how their talent acquisition teams are staffed. For instance, he pointed out that a company might think it needs only one recruiter. But with organizations facing increased hiring needs nationwide, that company might need a much greater quantity of recruiters to support the business's ability to scale and grow.
Brann makes it clear that although RPOs are outsourced providers, they must also be considered trusted partners. "If you're going to lend your company name and reputation to an outsourced solution, make sure it's a company that has a great reputation in the industry. Be thorough in your research," he said.
As the Great Rehire continues to progress, companies will need a proven recruitment partner on their side. RPOs offer the perfect solution to support internal talent acquisition functions and handle the incoming barrage of hiring needs in a comprehensive, cost-effective, and consolidated recruiting service.
We encourage you to watch Brann's presentation to see how an RPO solution can bring considerable value to your company.
Broadleaf Results—A Trusted Partner to Deliver Organization's Greatest Asset: Talent