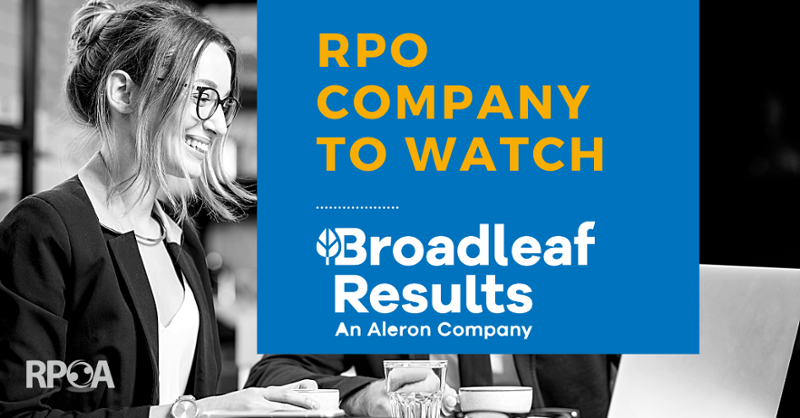 When Lynne Marie Finn became the President & CEO of Broadleaf Results, she took the helm of a company already in its second decade of operation. In her several decades of leadership, Broadleaf has partnered with clients in a wide variety of industries from around the world and helped them discover their greatest asset: talent.
A former employment law attorney and an influential advocate of women in business, Lynne has built Broadleaf into one of the largest Women's Business Enterprise National Council (WBENC)-certified women-owned businesses in the United States. WBENC has honored her as a Business Star and Woman of Distinction. She currently serves on the Board and as Secretary of the Committee of 200 (C200)—an invitation-only international women's business organization. She is also a member of the Forbes Human Resource Council, an invitation-only community for HR executives across all industries.
Lynne is proactively involved in driving the strategic direction of Broadleaf and in high-level service execution for its clients. Her stable leadership has helped Broadleaf accumulate several accolades including HRO Today's Baker's Dozen award in RPO, MSP, and Total Workforce Solutions—along with Staffing Industry Analysts' (SIA) Global Top 150 Women in Staffing.
Why is Broadleaf Results an RPO Company-to-Watch?
Broadleaf is an RPO company-to-watch because of its strength, adaptability, and ability to innovate. The organization delivers tailored services that—paired with best-in-class technology—provide top talent, create operational efficiencies, and drive cost savings for clients.
Broadleaf understands that there's rarely ever a one-size-fits-all solution to talent acquisition and workforce management challenges. The team relies on its A+ Experience philosophy to ensure its clients, supplier partners, and candidates all receive first-rate service.
With over five decades of experience in the talent acquisition and workforce solutions space, Broadleaf is well-equipped to handle the needs of its clients. Today, the organization maintains the only integrated MSP-RPO delivery team in the industry. Broadleaf's experience as a total talent management provider has allowed it to innovate and become the only MSP provider with a harmonized delivery model. As a result of this innovation, Broadleaf drives real and sustainable value for its clients through a single delivery approach in support of their talent needs.
Broadleaf's best-in-class technology gives it the ability to provide clients with integrated data-driven insights. It applies a systematic approach to data analysis, blending collective program data with external labor market information to arm its clients with actionable business intelligence. Engaging tools such as Microsoft Power BI, TalentNeuron, Emsi, and others, Broadleaf structures its data analytics strategy specifically on its clients' behalf—a strategy that facilitates talent attraction, bolsters employee retention rates, and safeguards their employer brand.
Regardless of industry, remaining in business for over 50 years requires a knack for building and nurturing long-lasting relationships. Throughout its history of workforce solutions experience, Broadleaf has prioritized forming partnerships—not just transactional relationships—with its suppliers. Through open communication with active suppliers, the organization has identified program obstacles and worked with supplier partners to overcome them. As a result, Broadleaf maintains a stellar supplier satisfaction rating of over 97%.
In the talent acquisition and management space, adaptability is the key to success. Broadleaf's flexible and fully scalable RPO programs allow its teams to adjust to any talent situation. As its clients' programs take form, Broadleaf is well-equipped to support spikes in demand. Its RPO programs have supported seasonal hiring peaks, which often requires hiring and onboarding thousands of employees within an accelerated recruitment timeframe. For example, in a recent RPO engagement, Broadleaf successfully scaled up to more than double the monthly volume of open positions for a large-scale retail client with only a two-week advance notice.
Broadleaf offers high-touch, innovative recruitment solutions that complement its clients' talent acquisition functions. Its flexible pricing models ensure clients can generate cost savings and achieve cost containment goals.
For more than two decades, Broadleaf has established itself as true mid-market experts. The company has long established itself as an industry leader in supporting mid-market companies. Its team understands that the flexibility and resource model needed to support mid-market spend greatly differs from the cumbersome infrastructure that is necessary when managing larger programs.
Broadleaf has built its success on a foundation of trust, and the organization's trusted advisor mentality has set that foundation. With an overall service delivery model rooted in accountability and transparency, Broadleaf strives to represent its clients as trusted advisors when solving their various talent and business needs. Its teams work in tandem to spark innovation and collaboration—two pillars that are fundamental to the success of its programs. Ultimately, Broadleaf's propensity to go above and beyond to exceed expectations demonstrates its unwavering commitment to clients' workforce objectives.
Trusted Partner Delivering Results
When companies work with Broadleaf, they can expect Broadleaf to deliver results. Some of these positive outcomes include improved quality, decreased costs, hiring scalability, and legal compliance. Broadleaf produces these results—and many others—through its suite of customizable total talent management and workforce solutions, which include:
Recruitment Process Outsourcing (RPO)
Managed Service Programs (MSP)
Independent Contractor Compliance (ICC)
Statement of Work/Procurement Management (SOW)
Employer of Record/Payrolling (EOR)
Broadleaf primarily works with organizations that range in size from Fortune 1000 corporations to mid-sized companies. While the company tends not to focus on any particular verticals or functional disciplines, Broadleaf presents strong competencies in aerospace/defense, banking, energy/utilities, healthcare, manufacturing, pharmaceuticals/life sciences, retail, and technology.
Some of the workforce challenges Broadleaf helps its clients solve are:
Discovering the best available talent
Workforce optimization
Driving cost savings
Maintaining compliance
Centralization/single point of contact
Effective change management
Transparency in program oversight and management
Data, reporting, and market insights
Never Let a Teammate Fail
Broadleaf lives by the motto, "Never let a teammate fail." Dave Savarise, Broadleaf's Executive Vice President, exemplifies this motto when he describes why he likes working at Broadleaf. "Broadleaf's flexibility and agility are critical when trying to make and execute decisions quickly," Savarise said. "We are a flat organization, so employees throughout the company can easily gain direct access to leaders. We are a supportive group that always looks out for one another's best interests."
"We are a flat organization, so employees throughout the company can easily gain direct access to leaders. We are a supportive group that always looks out for one another's best interests."
The company's culture supports this motto. As an organization, Broadleaf is firmly committed to the following values:
Supportive
Principled
Engaged
Accountable
Transparent
All-in
"Our teams work collaboratively and strategically to accomplish our clients' workforce goals," Savarise said. "We pride ourselves on providing talent programs that are value-driven and transparent. Ultimately, the foundation of our business culture is rooted in the promotion of an exceptional client experience."
"We pride ourselves on providing talent programs that are value-driven and transparent. Ultimately, the foundation of our business culture is rooted in the promotion of an exceptional client experience."
RPO: A Fruitful Branch of The Total Talent Management Tree
Broadleaf began offering RPO services in 2009. According to Senior Vice President Jason Krumwiede, Broadleaf is "committed to offering our clients a comprehensive approach to total talent management—one that provides distinctive workforce solutions all under one roof."
Krumwiede says he likes working in the RPO space because "the world of RPO has evolved from full outsourcing to a more defined partnership between the RPO provider and the client's TA team. At Broadleaf, we enjoy the flexibility that RPO provides. Our team can play a big role within the recruiting process or a smaller one as required by our clients."