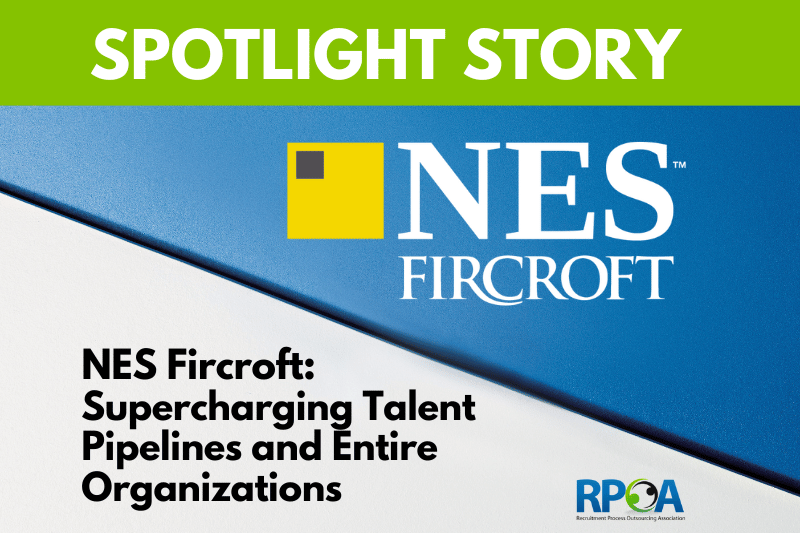 When UK-based NES Fircroft says it walks the talk in its recruitment approach, it's more than a catchphrase—it's a company philosophy. The world-leading staffing provider's belief that RPO "must evolve to survive" is evident in every step the organization's taken since it launched in 1978.
The staffing firm, which recently acquired Australia's Evolve Scientific Recruitment, supplies engineers and technical staff globally, providing customized workforce solutions that, according to Stephen Buckley, Group CFO, "support its customers' talent needs across diversified engineering end-markets." With more than 80 offices across 45 different countries, the company operates worldwide across the energy sector, and in areas such as life sciences, mining, chemicals, power, and manufacturing.
5 Decades of Recruitment Success
When founders Geoff Lloyd and Bryan Sullivan established Northenden Engineering Services in 1978, the goal was to provide exceptional engineering and technical services staffing to the best companies in the world. In 2011—and after three name changes—the company rebranded itself as NES Global Talent and a year later was sold to AEA Investors. In 2020, it merged with the Fircroft Group to become today's global powerhouse in engineering staffing.
NES Fircroft works primarily in the energy sector but in recent years has increased its reach into other territories like chemicals and life sciences, where the demand for STEM skills has exploded. No matter which sector it provides services for, the company is committed to supplying its clients with the skilled engineering and technical workforce they need to support sustainability goals such as reducing traditional energy sources' environmental impact and developing renewable energy sources that, ultimately, deliver energy security for the world.
NES Fircroft is a Gold RPOA Member.
Learn about RPOA corporate membership.
Innovative Strategies That Help Clients Overcome Common Challenges
Like most scientific industries, the energy sector is a complex field that requires talent with a broad range of skills and expertise. A competitive labor market, skills shortages, and regulatory and safety concerns create unique challenges for recruiters. So, too, does the current perception of the industry, particularly when it comes to environmental concerns.
NES Fircroft helps clients source skilled and often scarce talent globally and then mobilizes this talent to where they're needed. With over 50 years' of combined experience in delivering workforce solutions, the company has the knowledge, infrastructure, payroll, and visa capabilities to position talent compliantly. Its compliance record is unsurpassed in the industry and its employer of record or EOR services allows it to help clients get projects off the ground in even the toughest of locations.
People Are What Makes the Company Unique
Shalena Shaheed heads up NES Fircroft's Baker Hughes account, an industry award-winning Global Account that specializes in making energy safer, cleaner, and more efficient. When Shaheed talks about the four main principles that make up the company's "secret sauce," she's quick to point out that its their people who lead the way. "It's what's most important to us," she says, and it feels very much like a family. Loud, noisy, and dispersed, to be sure, but overall, people tend to stick around and, when they do leave, they very often come back. In fact, 20% of the company's staff are rehires. And much to leadership's delight, an internal 2022 survey found that 85% of the company's staff said they felt like they belonged and could grow their careers with NES Fircroft.
The company's philosophy working with the client is simple yet far-reaching:
A global approach but local execution
Agility and autonomy
Servant leadership
Continuity
NES Fircroft has over 200 full-time employees working with Baker (65% of which are female) representing 54 nationalities, spread across 31 locations, and speaking 30 languages. They're all local to the regions they lead, which allows them to safeguard account culture and efficiencies. That last point is critical to NES Fircroft's success, says Shaheed, because it fosters a "spirited compliance" from local team members who aren't dictated to by foreign-based leadership that aren't always familiar with how certain cultures function.
According to Shaheed, an agile and autonomous management approach pays off in other ways, too. Because local managers aren't bogged down in things like complex approval matrixes to get to decisions, "It takes us on average less than 24 hours from the time we identify a recruitment need to put an offer in front of a candidate."
In return, recruiters in any given region are expected to operate their portfolios like their own business while still complying with global frameworks. To drive participation and ownership, they get commissions, somethings that's quite rare in the RPO space.
Servant leadership is an organizational philosophy built on the belief that the most effective leaders are those who strive to serve others, not brandish authority. NES Fircroft recruiters know what is expected of them if they want to move into other areas and teams. But the company is aware that not everyone wants to move upward. And that's valid.
For instance, the company's top performer in Asia Pacific is a senior recruiter who's held the position for a decade. He loves what he does and wants to continue in his current role. Leadership is dedicated to nurturing and supporting his personal aspirations as well as those of other team members. For NES Fircroft, it all comes down to acknowledging individual journeys and not asking people to fit into standard molds. It wants to support them in their quests to be successful in whatever their chosen journeys might be, because happy teams equal happy clients which ultimately equals longevity or "stickiness."
Mike Chapman, a Client Advisor to NES Fircroft, talks about how critical the "sticky factor" is to a recruitment company's success. He understands that, unlike more traditional RPO models, NES Fircroft's clients are the "be all and end all of our existence" and its models and solutions are built around them and flex with their needs. "We get up every morning thinking, what would we do better?" Chapman says, and "we trust that our client-centric process will bring us commercial return and longevity. To date, it's been a successful approach, and one that's "drilled down through the team."
The proof, as they say, is in the pudding. A global infrastructure that prioritizes a local presence, ingenious partnerships with area providers, and careful attention to details has resulted in a high level of customer service that's led to long-term partner relationships spanning an average of 15 years.
Looking Inward and Forward
NES Fircroft believes the close and longstanding relationships it develops with clients like Baker Hughes, Aker Solutions, Harbour Energy, and Hitachi are paramount in understanding what a client does and enabling it to provide the first-class service levels which the company is extremely proud of.
The provider's strong investment in its people and its true partnership approach to delivering RPO services allows it to practice a "client first" ethos that is delivering significant returns. The company is growing exponentially year-on-year—it saw a profit growth of more than 44% in 2022—and has been able to open new offices and hire a record number of staff despite economic challenges.
At the end of the day, when a customer works with NES Fircroft, they know they're benefiting from quality, award-winning services from a company that puts them first.
Watch Shalena Shaheed and Michael Chapman discuss NES Fircroft's people-focus and client-centric approach to creating global RPO relationship longevity and growth during the 2022 RPOA Annual conference.