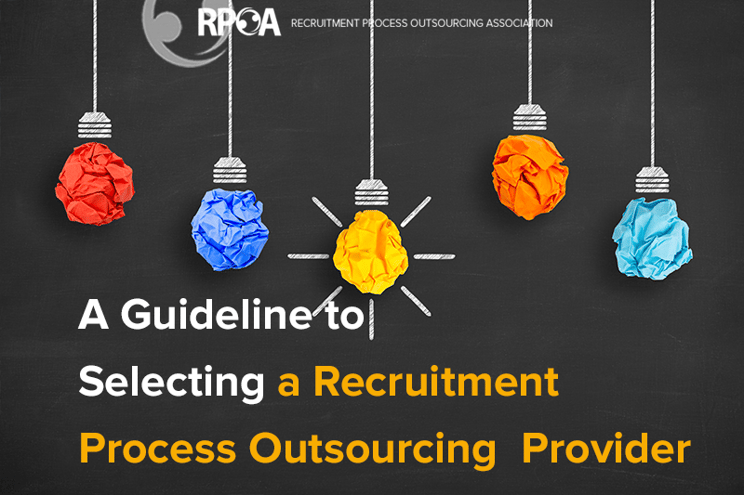 Selecting a recruitment process outsourcing (RPO) provider is a big decision for any organization. Recruitment process outsourcing can be a comprehensive talent acquisition solution with big business impact. Previously, we explained how to determine if RPO is right for your smaller organization and how to make the case for top executives. Here we zoom in on the challenge of choosing an RPO provider.
Many organizations work with consultants through the selection process, while others have some internal staff with prior RPO experience who can walk them through the process. Whichever direction you pursue, you'll need to evaluate RPO vendors based on certain criteria.
Mike Palmer and Mike Tastle with Accolo, an RPO company who worked with hundreds of organizations for more than ten years, recommend the following:
Services offered. RPO vendors offer a wide range of services some related directly to sourcing, interviewing, screening and assessing candidates, while others are more strategic and contribute to your employer branding, recruiting for culture fit, and technology consulting.
Not all RPO vendors offer all services. Look for RPO vendors who offer exactly the services you're looking for.
Recruiting experience. Assess the experience of the RPO provider as a business, and also the experience of the recruiters who will actually be doing the work.
Job marketing and advertising. Learn about how the RPO provider goes about advertising and marketing jobs for clients. Do they have the expertise in social media marketing? Are they skilled in using search engine optimization to market jobs on search engines? Do they provide their own marketing resources or do they expect to use yours.
Process and technology. What's the process and technology they bring? Is it their own? Do they have experience with your technology? Do they have existing relationship and experience with ATS systems?
Reporting and metrics. Will they provide reporting and metrics? If yes, understand what reporting they provide and how frequent they report. If they don't provide reporting and metrics on performance, how would you measure success? If not, it's a recipe for disaster.
Candidate care. Candidate experience throughout the recruiting process is critical to your employer branding. If candidates are not treated well, whether they're not selected for an interview or hired for the job, you're risking eliminating a good potential candidate for a future job, and maybe even a potential customer for your business. Find out what kind of experience will the RPO provide to your candidates during the recruitment process.
In the United States, the RPO industry is relatively small with a few dozen RPO providers that vary in capacity and capabilities. The RPO Discovery Center, an online tool developed by the Recruitment Process Outsourcing Association, provides a searchable listing of over fifty vetted RPO providers with company details including some of the criteria highlighted above.
In order to assess RPO providers against the above criteria, Tastle and Palmer suggest asking RPOs the following questions:
Questions to Ask RPO Providers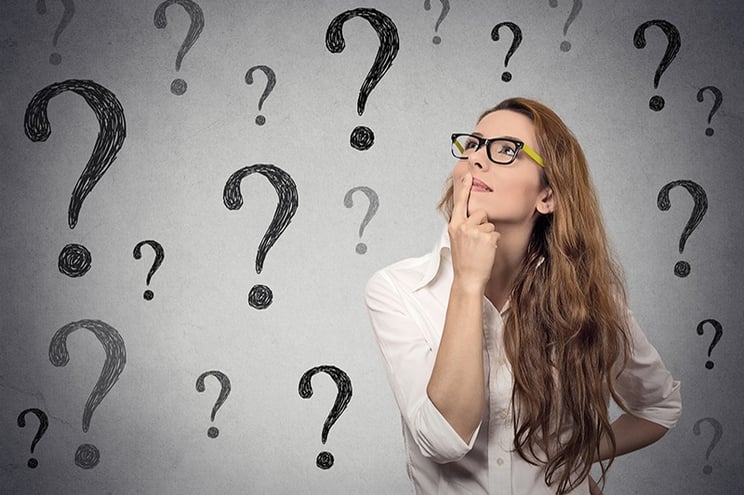 What size company do you typically work with?

Some RPOs are positioned to handle large volume hiring, while others are only capable in recruiting for a smaller number of positions per year. Figure out your hiring needs and find a provider who has the capacity to scale to this volume.




What specific services do you offer?

One of the biggest advantages of working with an RPO compared to traditional staffing or recruiting agencies is the vast array of value they can bring to your hiring function. You can implement an PRO solution to outsource the entire process of your recruiting from job intake to new employee onboarding, or you can decide to outsource only the sourcing, screening, or interviewing. Again, decide on what your needs are, and ask RPOs if they have a proven record in offering these services




Do they have experience in our industry or a similar industry?

If you're recruiting for technology or sales positions specifically, does the RPO have experience in tech recruiting? Do they work with other firms similar to your space? "This can be good or bad," says Tastle and Palmer. "In recruiting, you can't be a client and the source. Make sure you get the ins and outs of who they currently work with, what's their level of experience, are their companies they can go after to find that talent."




What technology platform do you use?

You might currently have an ATS system in place, and you're either happy with it or you might be open for improvements. Most RPOs are experts on ATS systems and they can help you assess your existing system and make recommendations or help you implement an alternative. Ask the RPO about the systems they have experience with and the relationship they have with the vendor.




What's your experience with compliance requirements in our industry?

This is more relevant in some industries (such as government contractors and healthcare) than others. If you need your RPO partner to have the knowledge required to handle compliance requirements, find this upfront before you decide on the right partner for you.
Do you work onsite or offsite?

In some cases, it might be beneficial to have team members from the RPO provider on site of your organization, ideally in contact with the RPO liaison and hiring managers; however, this is not a requirement for RPO implementations. Palmer and Tastle are "big fans of having our recruiters on site for many reasons... building relationships with the hiring managers, helping manage the process, getting to know the culture, and gaining trust and commitment from the stakeholders" are some of the benefits of having an RPO onsite.




Do you write job descriptions?

If writing job description is one of the functions you want to offload your team, find out if the RPO provider is affluent in writing effective job descriptions according to today's best practices. Ask for example work they provided for other clients and assess their work based on your standards.




How will you learn about my company and the kind of people who will be a good fit?

Ideally, an RPO provider acts as an extension of your HR or recruiting department and can have a direct impact on your employer brand. It is essential that the RPO provider understands who will be a good fit for your organization and how to represent you.




How will you work with our internal team?

In some cases, your internal team might view an RPO as a threat. "If you don't try to attack that from the get-go, things will happen negatively," says Palmer, "we've seen it before". What will you do as an organization to combat that at the beginning. "We believe it's a shared responsibility from the organization as well as the RPO. A lot of it comes down to how will you communicate it internally and make sure you've got that identified with the RPO so you're a collective front when you're going through the implementation and going live."




How do you manage candidates and keep hiring managers in the loop?

This is critical in especially in today's candidate-driven market. How do you keep hiring managers engaged throughout the process? And how do you make sure candidates have a positive experience with the process and your brand? Would the RPO help you with benchmark and follow up surveys with both managers and candidates and report on the results?
The above are suggested questions you might want to ask a prospective RPO partner. Ultimately, your goal is to understand your internal talent acquisition needs, decide what functions you want to outsource, and find a partner that has the experience and capabilities to meet those needs. Of course, as with most outsourced services, a good partner will have the right "chemistry" and culture fit with your organization.
Additional resources:
A check List for Assessing an RPO Partner
8 Red Flags to Watch for When Vetting RPO Companies
What Criteria are the Most Important in Selecting an RPO Partner