In today's complex economic environment, cost efficiency is a top priority in organizations across all sectors and industries. The recession following the crisis of 2008 brought a wave of changes into how companies manage and reevaluate their recruitment processes and associated costs. Outsourcing recruitment adds business value, but it also helps to keep recruitment cost-effective. Here are top 5 ways RPO businesses help organizations to score top talent without breaking their budgets.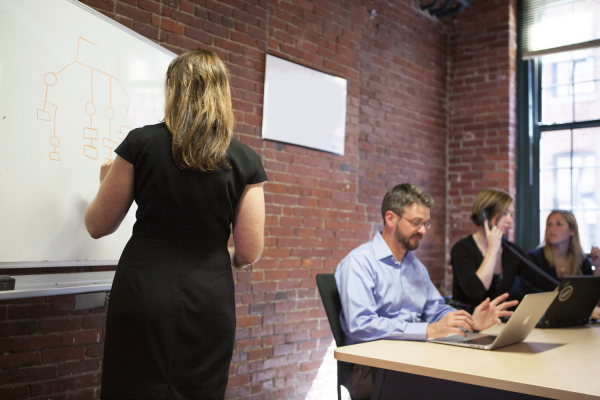 1. Sharing risk
When a business hits a setback, it's more than likely that its recruiting needs will drop as well. Organizations which are expanding into new product categories or markets might experience the opposite – sudden spikes in recruiting needs.
That's where outsourcing recruiting helps to keep the expenses in check by allowing organizations to pass the cost risk of these resources to their partners. Recruitment firms take on full responsibility for adjusting resource level to the needs when hiring fluctuations take place. This way, companies don't have to bear the burden of being overstaffed or short of staff.
2. Faster time to hire
All organizations are aware that the old saying 'Time is money' today rings true like never before. Hiring new employees takes both time and money – every step of the recruitment process generates costs. From resume sourcing and selection to conducting job interviews and negotiating job offers – it's clear that hiring new staff takes lots of time and effort.
Every single day a business stays without a resource that would fill its gap need, it's losing on the benefit brought by that professional's contribution and wastes money that could be dedicated to something else. By reducing time to hire, recruitment outsourcing companies effectively cut all these losses short and ensure that organizations have their needs addressed as quickly as possible.
3. Smoother recruitment process
When it comes to recruitment life cycle, a common issue is the lack of organizational consensus on practices ranging from hiring decisions to developing training and on-boarding procedures. Different departments, divisions and regions handle these processes on their own, and consequently generate higher operation costs.
By outsourcing recruitment, businesses can rethink and revamp these processes. RPO vendors are ready to help organizations in examining their recruitment workflow to check where it generates excessive costs or results in inefficient practices.
Organizations are then offered outsourced models that provide them with specific service levels and metrics to help change the status quo and implement a new system. All this is a simple solution to boost the efficiency of internal hiring processes and reduce the costs they generate.
4. Hiring recruitment consultants offers an opportunity to save up
Having an external consultant come in and help an organization to transform its hiring practice or take on various recruitment responsibilities is a smart move. This way companies don't need to increase their fixed costs such as infrastructure, salary, benefits or tools, for instance a resume database.
These consultants come in and instantly increase recruitment productivity at HR departments, giving organizations a higher degree of control over their recruitment processes through regular reports and implementation of new systems. Moreover, consultants usually operate on the basis of fixed monthly pays and feature no hidden costs – all this is naturally a great way to save up.
5. Lower cost per hire
This is the single most important metric organizations should measure to ensure that their recruitment strategy isn't eating up too many resources. RPO providers are able to calculate these costs on the basis of hiring history and optimize recruitment processes to render them more efficient and less wasteful.
It's clear that outsourcing recruitment offers numerous opportunities for reducing costs associated with different aspects of human resources management. Choosing to rely on the expertise of an external provider, organizations can efficiently manage their recruitment resources and further optimize their processes.
Related articles:
3 Basic models for RPO engagement
How RPO can adapt to a changing client needs
Marleen Anderson is a content specialist engaged with Saxons – experts in the field of acquiring and training IT personnel. Personally, Marleen is a great fan of technology, both in business and entertainment.